Soon it will be time to start stocking up on new school uniforms and stationery. So how about sending the kids back to school with a new skill too?
Learning how to cook is an excellent way to use maths and reading skills – it also teaches kids how high and low temperatures affect certain foods in different ways, so there's a slice of science thrown in there too!
With a few weeks left to go, our Meat the Challenge competition is also the perfect excuse to get them cooking in the kitchen and learning some new skills. And with the special prize of cookery equipment worth £150 for children's entries, it's well worth having a go!
The winner will be chosen by TV star and chef sensation Chris 'Flamebaster' Roberts and you can watch our video for some inspiration – BOOM! You can learn more about the competition here.
Picnic perfection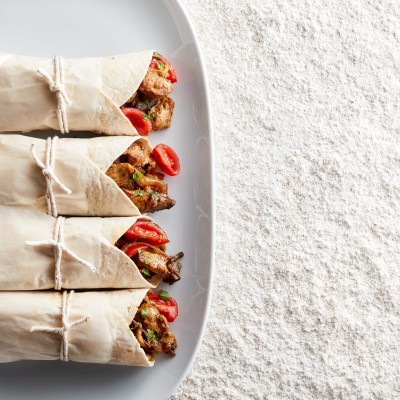 Make the most of what remains of the summer and pack a picnic. While a sandwich or two and a few pork pies are an easy option, why not shake things up a bit and make some
more appealing pickings instead?
Our spiced sumac Welsh Lamb kebabs with cauliflower couscous is a great sharing dish while our piquant Welsh Beef and Yorkshire pud burritos are a neat and tasty idea. Pack some full-on flavour into your picnic with our Welsh Lamb tikka wraps and you're good to go!
TV dinner to movie meal magic
If the weather still isn't looking too good, why not settle down to watch a film or two?  Turn your living room into a home cinema and treat the kids to some movie magic with Welsh Beef mini pizzas or sticky Welsh Lamb riblets – just don't forget the flannels for the sticky fingers!
Make way for the fake-away
Treat the family to a fake-away.  Making your own takeaway food may sound daunting but it's a brilliant way to save money – besides, you wouldn't want to miss out on all those
amazing aromas filling your kitchen and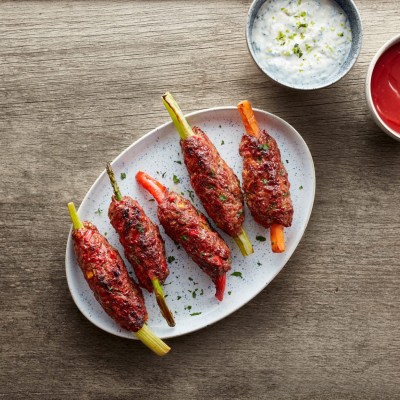 tempting you of what's to come.  You'll also be doing away with all that wasteful packaging.
Take a look at our delicious curries, stir-fries, grills and pizzas for some inspiration.
Spice it – Goan sweet potato curry with Welsh Lamb, Welsh Lamb tikka masala, Welsh Beef rendang, Welsh Beef madras.
Stir it – Welsh Lamb stir-fry with ginger and spring onions, crispy chilli Welsh Beef.
Grill it – Welsh Lamb kebabs with pineapple, soy and chilli served with noodle and spring vegetable salad, harissa Welsh Lamb koftas, Welsh Beef koftas with hidden veggies.
Top it – Welsh Lamb, pesto and feta pizza, Welsh Beef calzone, Welsh Beef mini pizzas