There is no such thing as a 'one steak fits all'.
Steak is incredibly versatile, a go-to in your culinary arsenal, and just like a little black dress, you can dress it up or down to befit the occasion. It's a great way to get creative in the kitchen, but remember – when it's good it's good and when it's bad it can be as tough as old boots!
Read on for some top tips and sizzling Welsh Beef steak ideas…
How do you like yours?
Rare, medium rare, well-done or somewhere in between? The way steak is cooked almost always creates a dining discord. While some balk at the idea of a rare steak that's' 'almost walking off the plate', others may raise an eyebrow at a well-done steak with 'cremated' overtones.
Which one are you?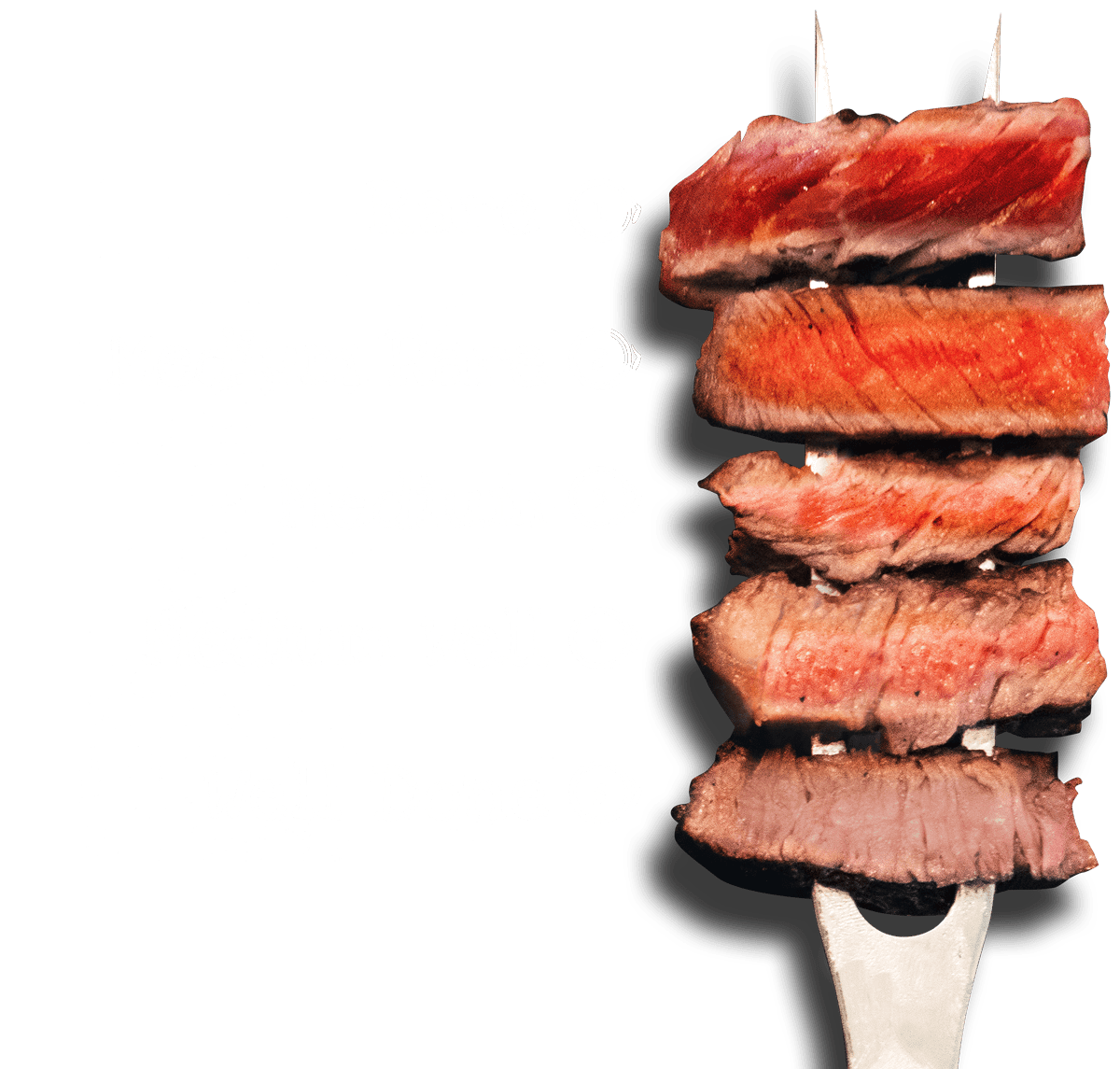 'Steak' your pick from these succulent sizzlers
Steak is essentially a slice of beef, but there are many types available depending on which beef cut it comes from. Each steak has varying characteristics which need to be considered when cooking for the best results. Explore the most popular steak types below and our suggested recipes.
Fillet
Cut from the lower back, where the muscle is barely used, this steak is very lean and has very little marbling. Despite its super soft tenderness (and price!) it's not as flavoursome as other steak cuts.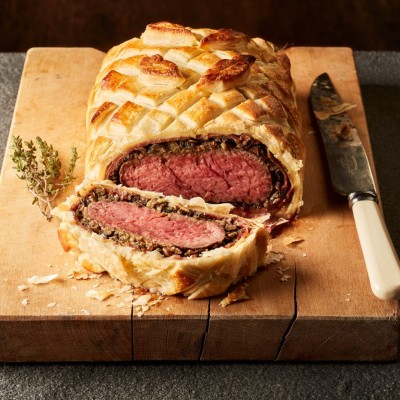 Welsh Beef Wellington with port and mushroom sauce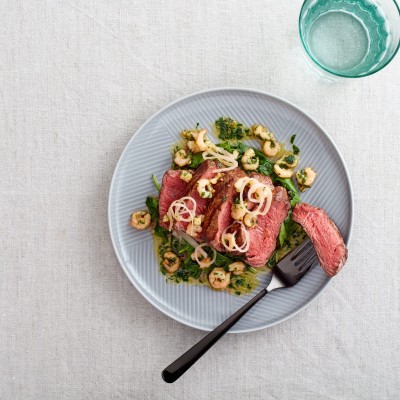 Gareth Ward's Welsh Beef fillet surf and turf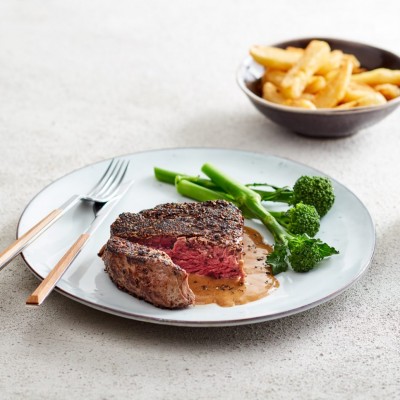 Bryan Webb's Welsh Beef steak 'au poivre'
Sirloin
This steak, cut from between the ribs and the rump, has a good layer of marbling. A steak full of beefy flavour and keeps tender if rested adequately.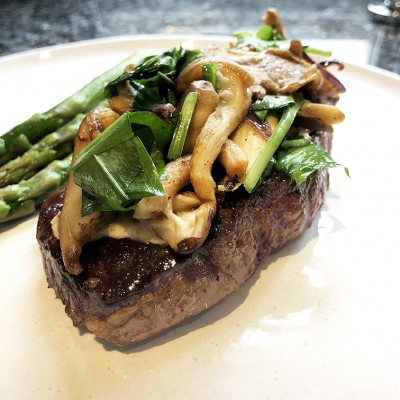 Bryn Williams Welsh Beef sirloin steak with asparagus, mushrooms, onions and wild garlic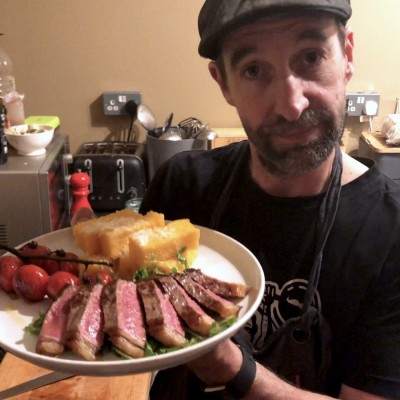 Stephen Terry's pan-fried Welsh Beef sirloin steaks with roast cherry vine tomatoes, polenta chips, rocket and parmesan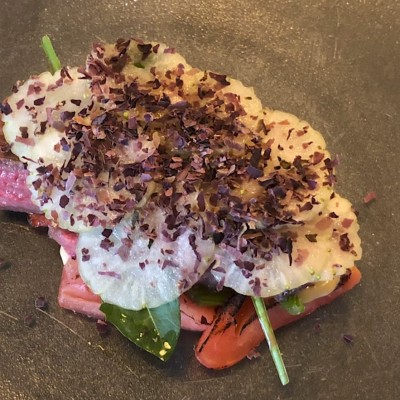 Stephen Stevens's Welsh Beef wagyu, tomatoes, green strawberry and charcoal mayonnaise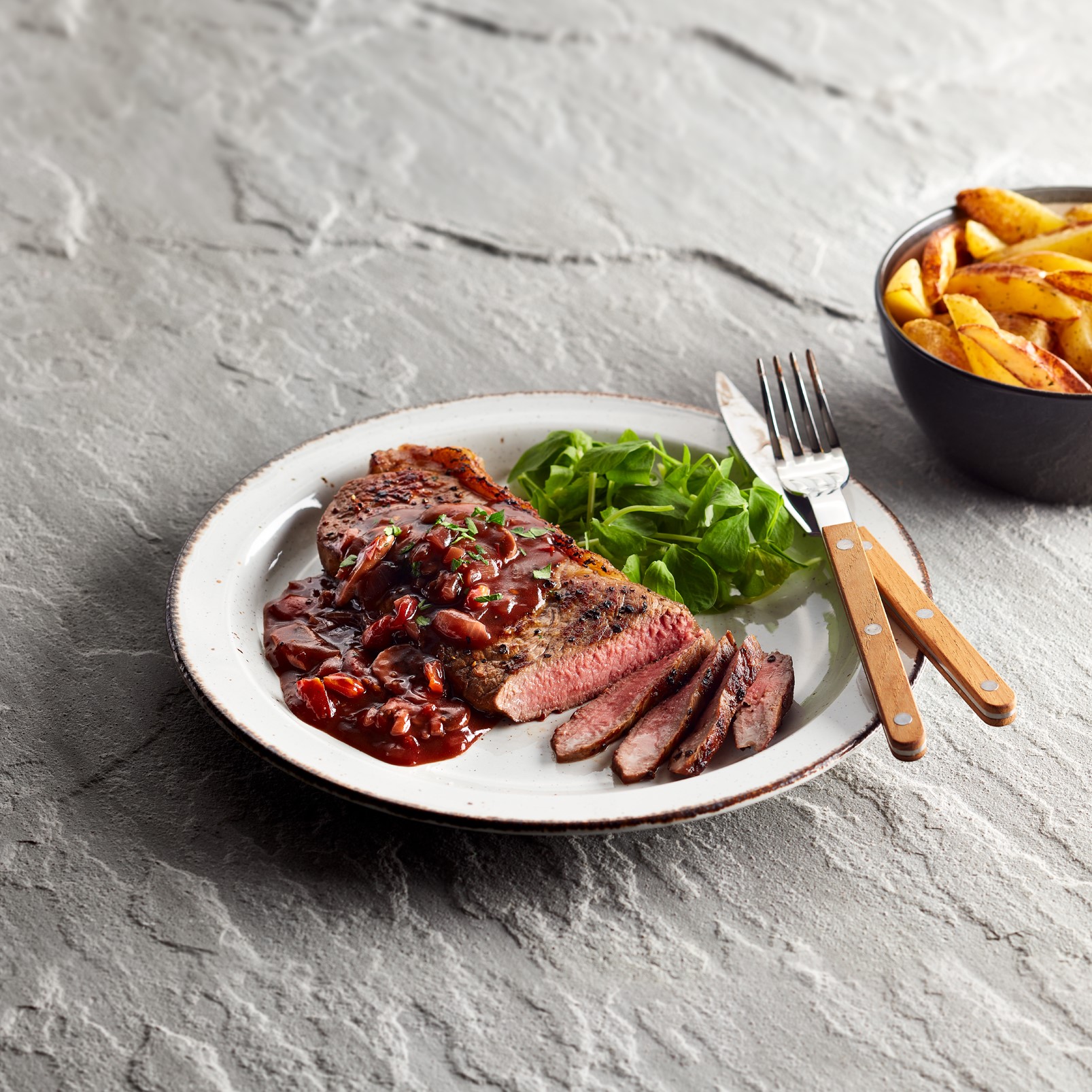 Welsh Beef steak Chasseur
Rump
A very lean steak, cut from the back end, but not as tender as other cuts. Benefits from marinating before cooking.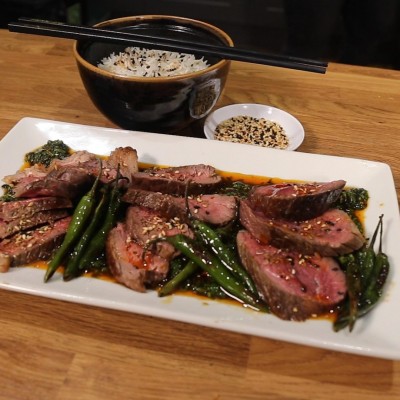 Hang Fire's Welsh Beef picanha with Asian-style chimichurri
Flat iron or featherblade
Cut from the shoulder, this steak has good fat marbling throughout. It benefits cooking rare to medium rare and is an excellent steak for grilling on the BBQ.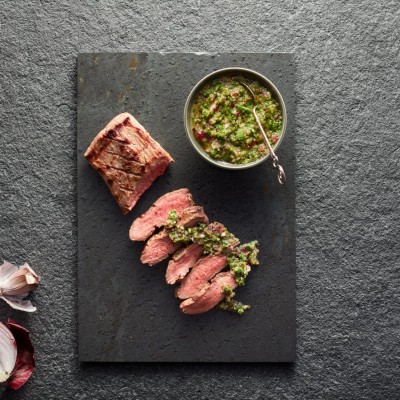 Featherblade (Flat iron) Welsh Beef steak with chimichurri
Rib-eye
With generous marbling, this steak is cut from the ribs and is very flavoursome. A bone-in rib-eye is called a tomahawk steak.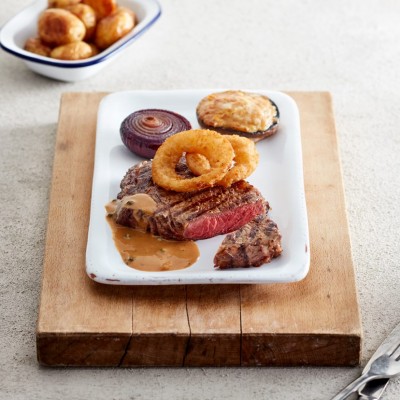 Matt Waldron's Welsh Beef rib-eye steak with rarebit mushroom topping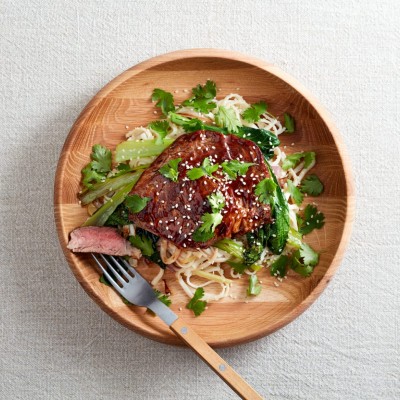 Hywel Griffith's rib-eye of Welsh Beef with noodles and kecap manis
More than just a flash in the pan
While steak and chips is a popular dish, did you know that you can serve steak in other exciting ways? Try our recipes below for a twist on the traditional steak.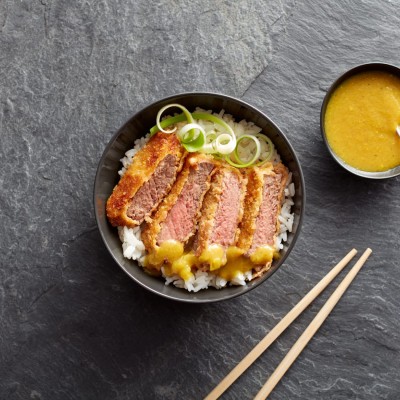 Welsh Beef katsu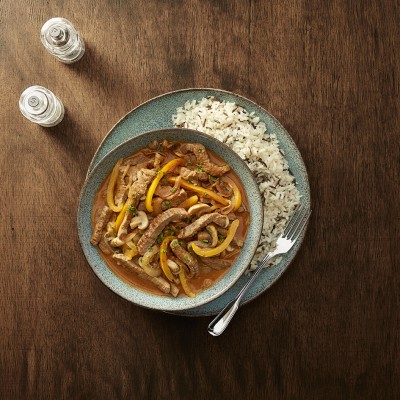 Welsh Beef stroganoff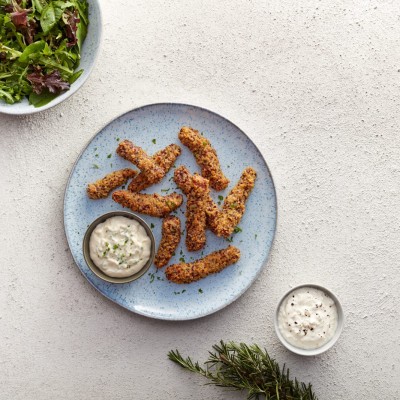 Crunchy quinoa Welsh Beef goujons served with dips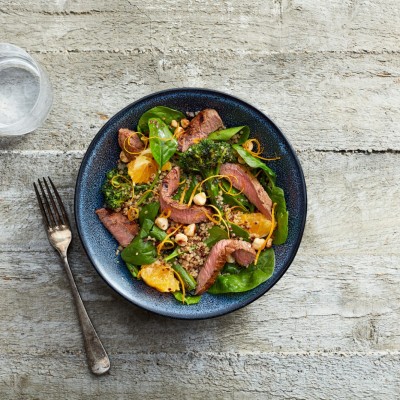 Welsh Beef salad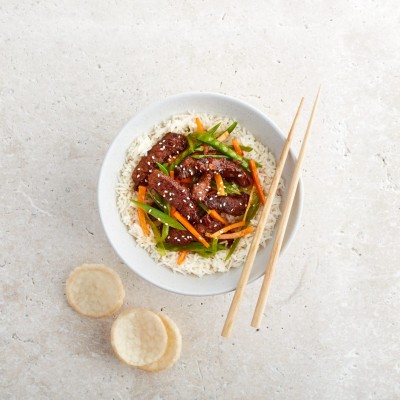 Crispy chilli Welsh Beef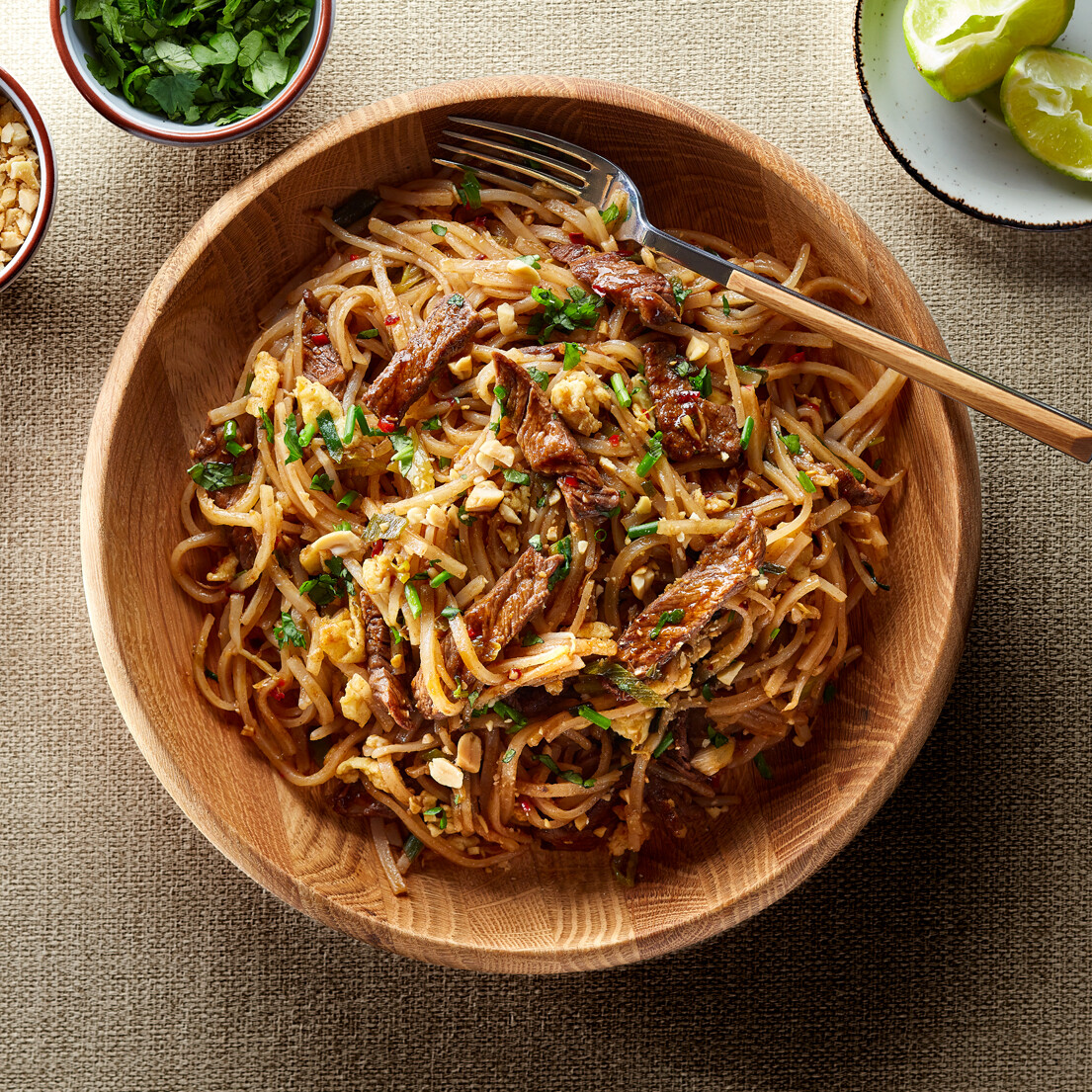 Welsh Beef pad Thai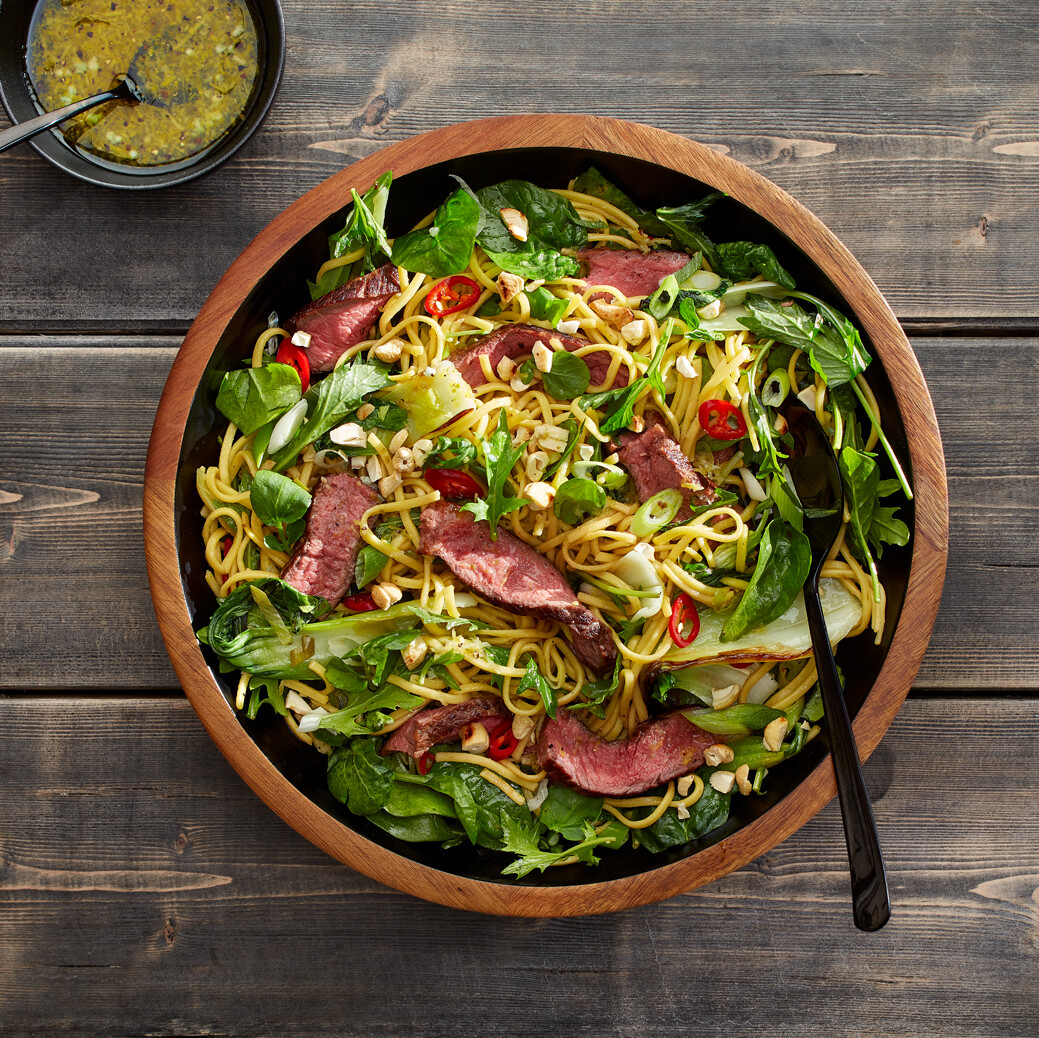 Asian Welsh Beef and noodle salad
And now for something deliciously different…
It's not all about beef. Have you tried Welsh Lamb steaks? These succulent and juicy steaks, from the leg or the rump, are incredibly tasty and versatile. For a new take on steak, try these irresistible recipes.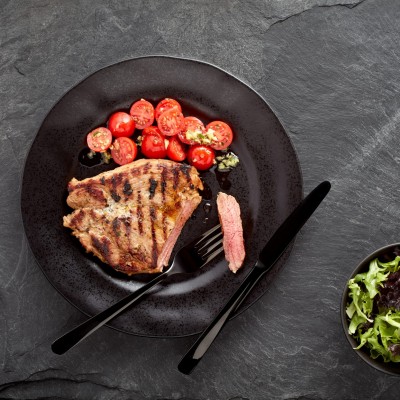 Thai style Welsh Lamb leg steak with ginger and tomato salad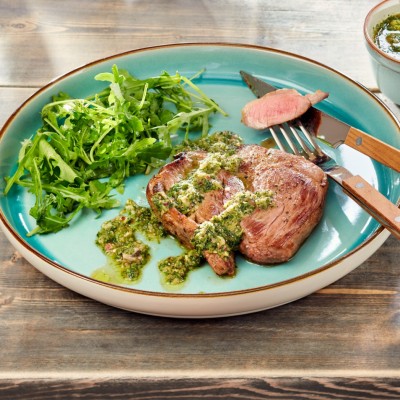 Welsh Lamb leg steaks with mint chimichurri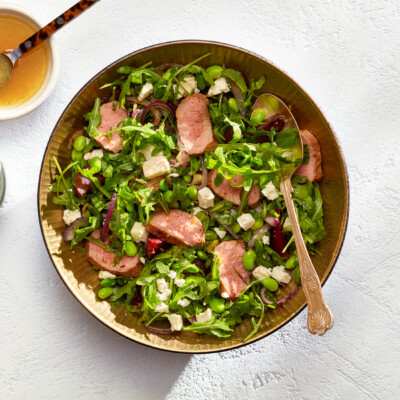 Pan-fried Welsh Lamb served with broad bean, beetroot and feta salad
Other ways with Welsh Lamb steaks…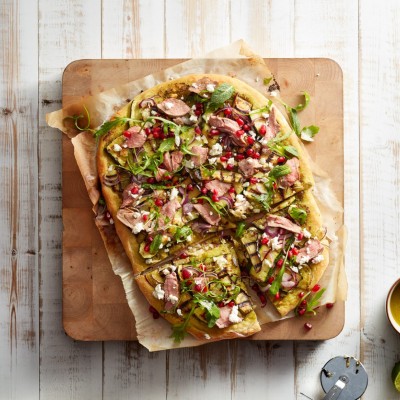 Welsh Lamb, pesto and feta pizza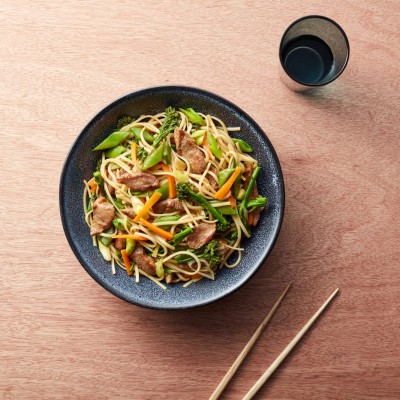 Welsh Lamb stir-fry with ginger and spring onions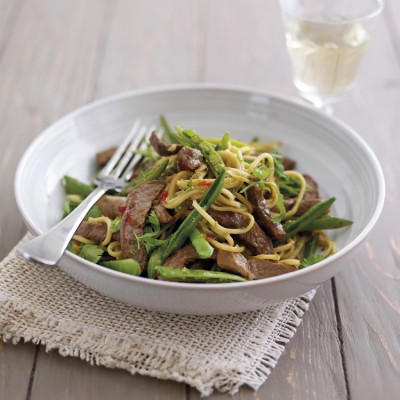 Sweet chilli Welsh Lamb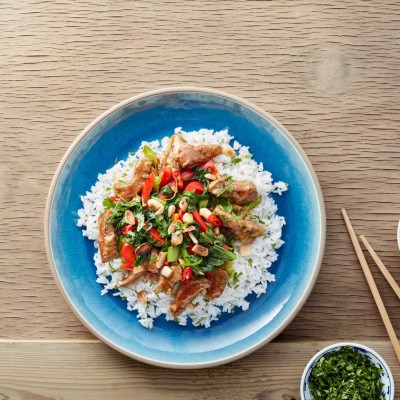 Fiery dragon Welsh Lamb stir-fry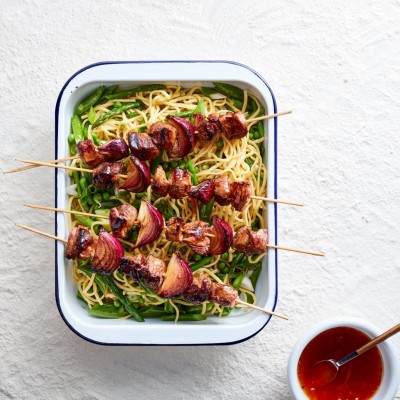 Welsh Lamb kebabs with pineapple, soy and chilli served with noodle and spring vegetable salad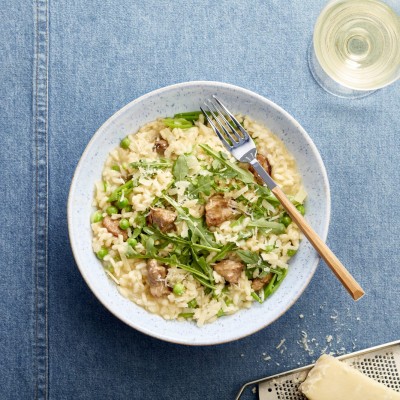 Welsh Lamb, rocket and parmesan risotto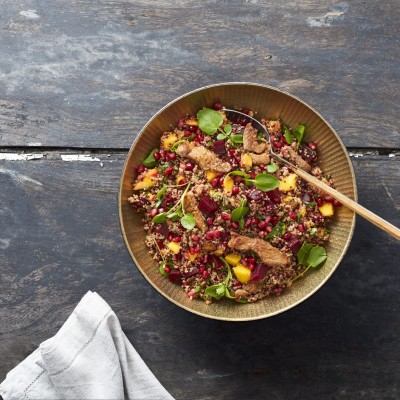 Hot Welsh Lamb superfood salad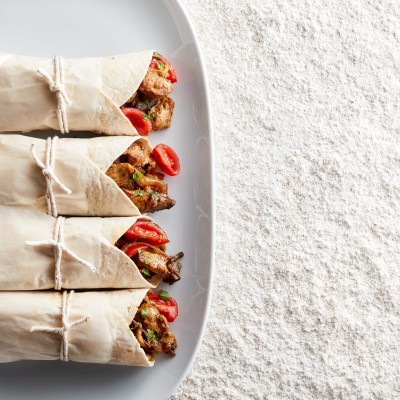 Welsh Lamb tikka wraps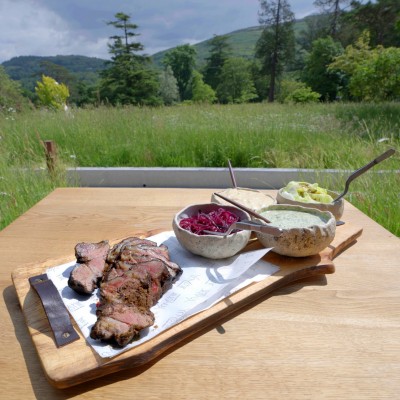 Gareth Ward's Welsh Lamb shawarma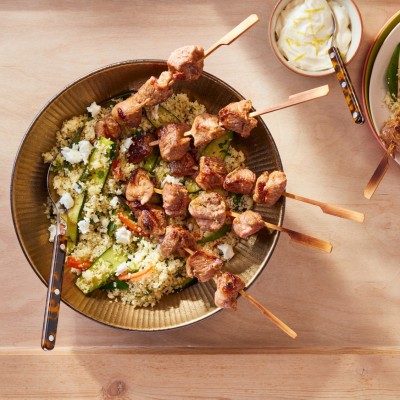 Welsh Lamb kebabs with chargrilled summer vegetable and feta couscous
Make no mis-steaks with our simple top tips
For best results, fry or grill steak. In some cases, steaks can also be finished in the oven.

For a healthier take, serve lean with a green salad and boiled potatoes

Take the steak out of fridge 30-60 minutes before cooking it

Season both sides of the steak

If frying, get the pan hot before cooking the steak

Use a little oil in the pan

If there is a layer of visible fat on the steak, render it in the pan

Add some flavour to the pan with smashed garlic, fresh thyme, oregano or rosemary

Rest the steak for half its cooking time before serving
Steak mates
The perfect accompaniments to any steak meal.