Almost anything can be cooked on the BBQ, but only Welsh Lamb and Welsh Beef truly tops it.
To help you get the best out of your BBQ, we've put together some handy hints and tips and thrown in some delicious recipes for you to test your skills on the grill!
Whether you're a complete novice around a pair of tongs, or a pro on a parilla, there's something here for everyone.
So let's get fired up for some brilliant barbecuing – anytime, every time!
Top tips for the perfect BBQ
You've announced you're having a BBQ and the BBQ has come out of its winter residence. So what next?  Watch our video on some top tips to get you and your BBQ firing on all cylinders!
The essential kit for a great BBQ
No one wants to lose a precious meaty morsels between the grills, so it's important to have the right tools for the job. Extend the life of your BBQ equipment by maintaining it and keeping it clean.
A BBQ
Gas, electric or traditional charcoal
Long handled tools
such as tongs and forks
A meat thermometer
for quick and precise temperature readings
Chopping boards
Use separate ones for raw and cooked foods
Plates and utensils
Use separate ones for raw and cooked foods
Heat-resistant gloves
Find good sturdy gloves for comfortable cooking
A heat-resistant apron
Don't spoil your summer outfit!
Finger licking BBQ feasts
The 'grills' are alive with the sound of…sizzling…what's cooking on yours?
Welsh Lamb sizzlers
Welsh Lamb comes into its own on the BBQ.  It can carry many flavours, so before it hits the grill, it is ideal marinated.  You can cook burgers or chops on the direct heat, or a leg or a shoulder will cook slowly on indirect heat. Whichever way you cook it, it'll be delicious.  Here are our favourite BBQ recipes for you to try.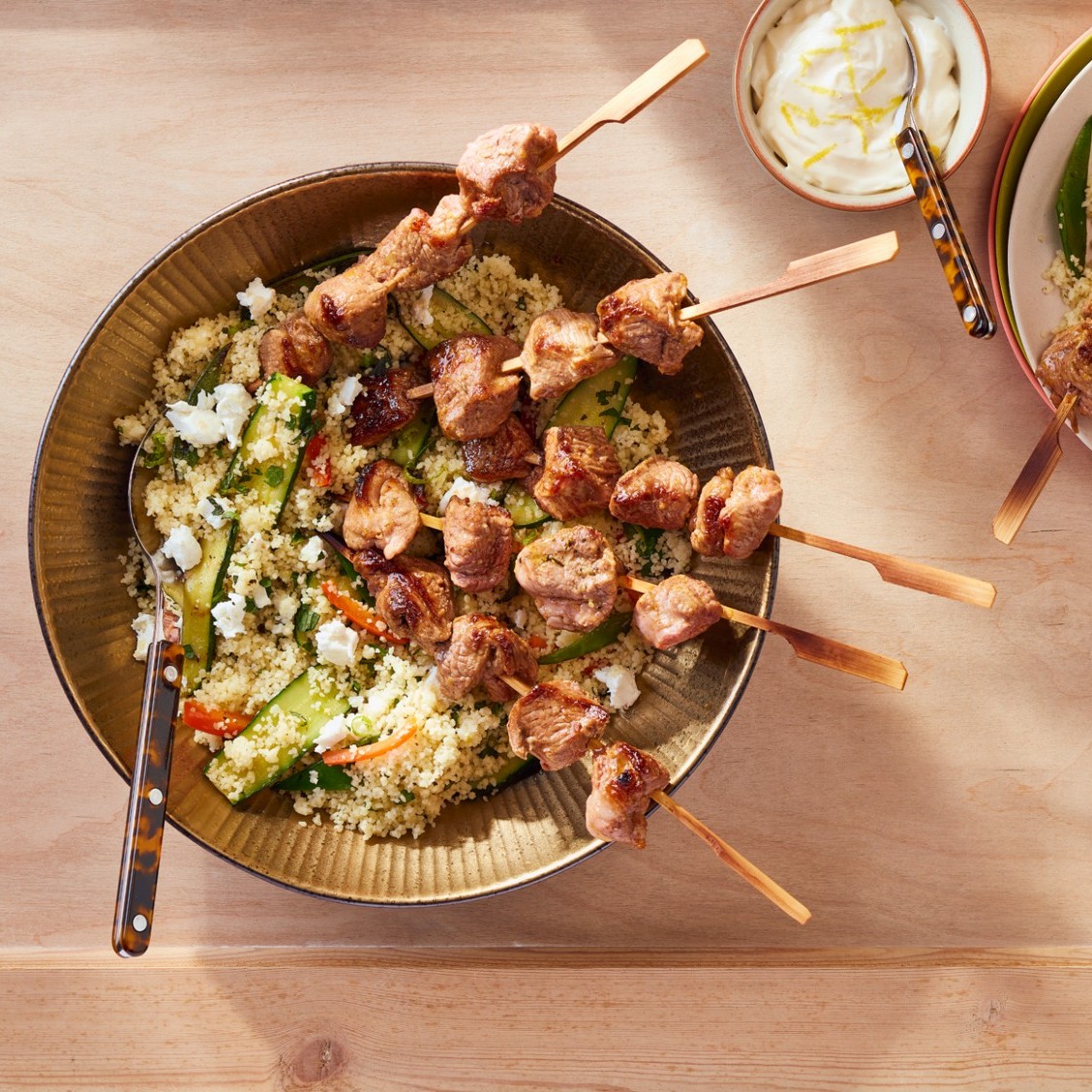 Welsh Lamb kebabs with chargrilled summer vegetable and feta couscous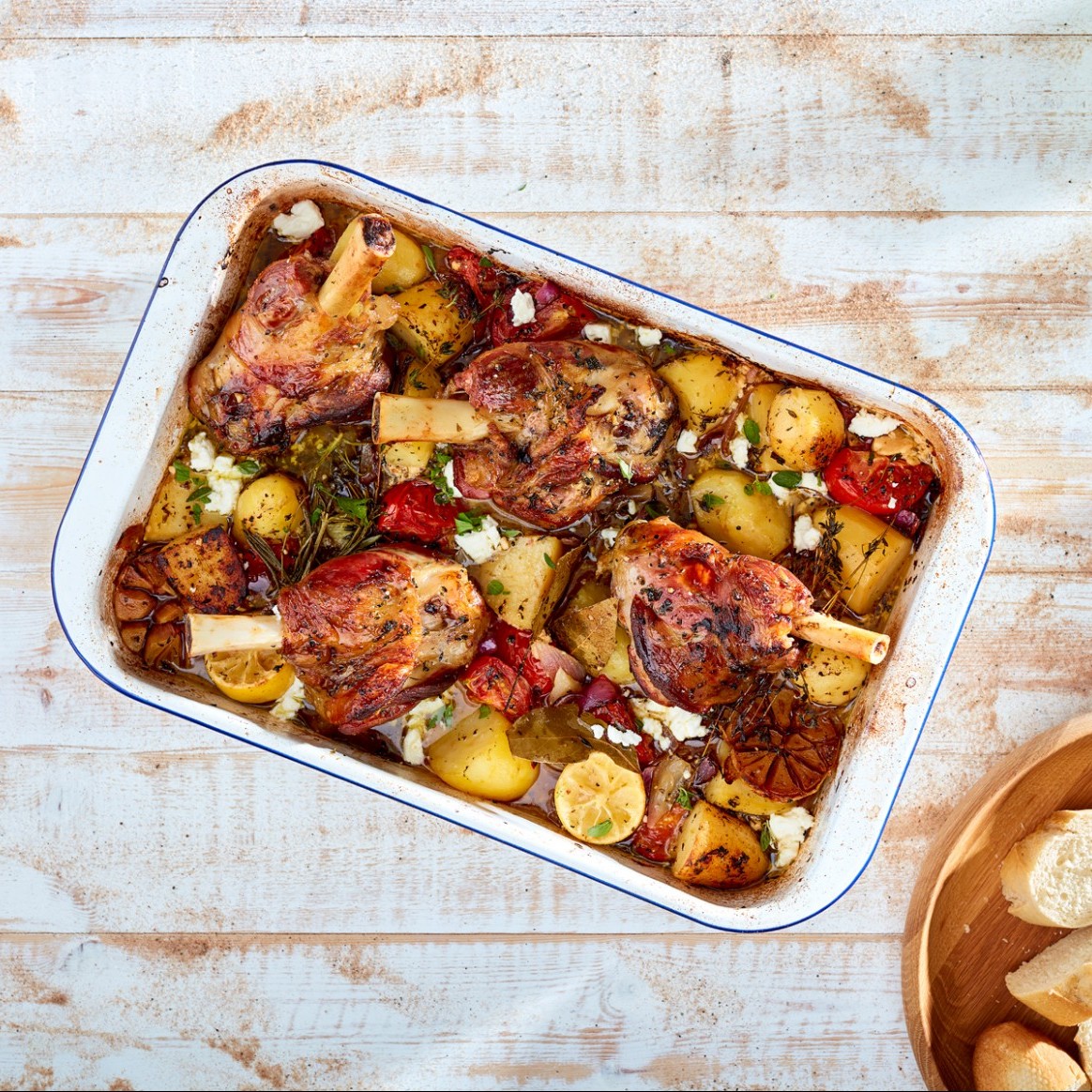 Welsh Lamb shanks kleftiko
Welsh Lamb leg steaks with mint chimichurri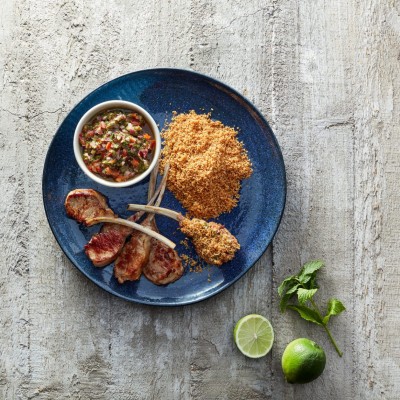 Crunchy Welsh Lamb lollipops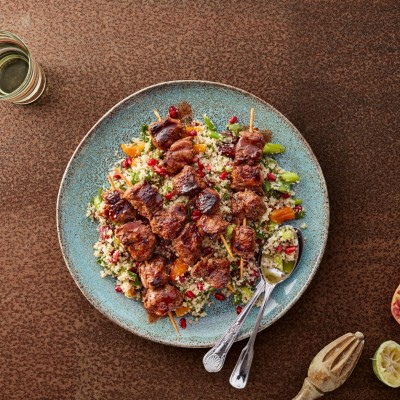 Spiced sumac Welsh Lamb kebabs with cauliflower couscous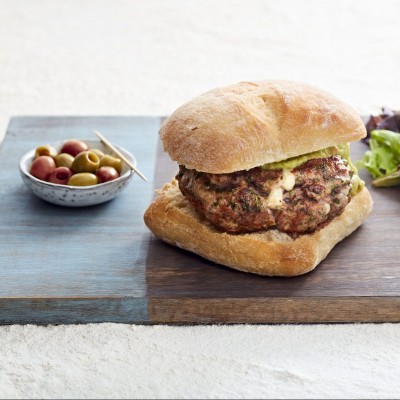 Welsh Lamb and feta burgers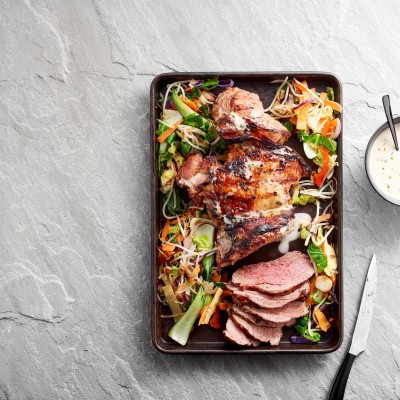 Leg of Welsh Lamb with coconut chilli and coriander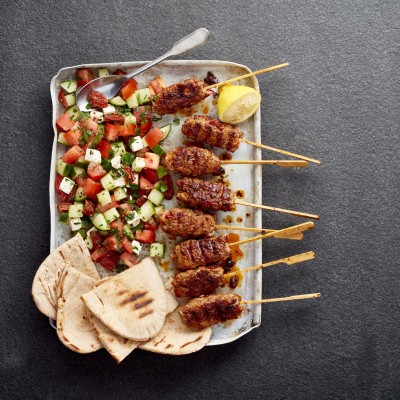 Harissa Welsh Lamb koftas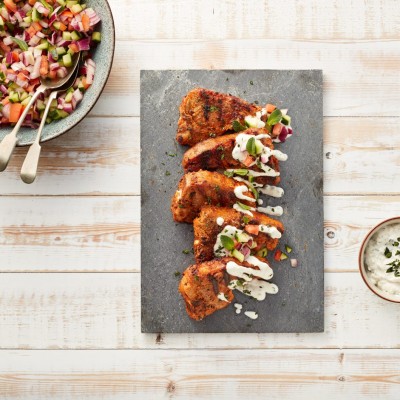 Tandoori Welsh Lamb chops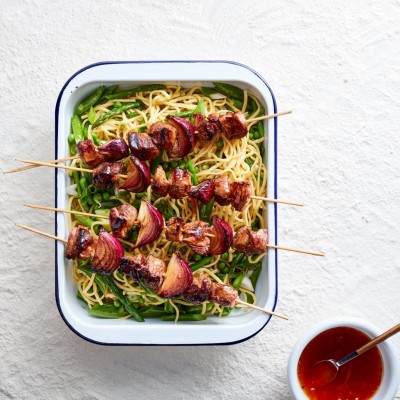 Welsh Lamb kebabs with pineapple soy and chilli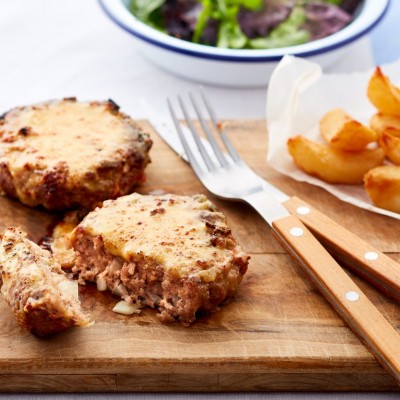 Welsh Lamb burgers topped with Welsh rarebit
Welsh Beef scorchers
What BBQ worth its salt doesn't have a display of sizzling beef burgers on it?  From sensational steaks and beautiful burgers to a brilliant brisket and a citrusy salad – our Welsh Beef BBQ recipes should spark some interest.  We've even included some recipes for veg-shy kids!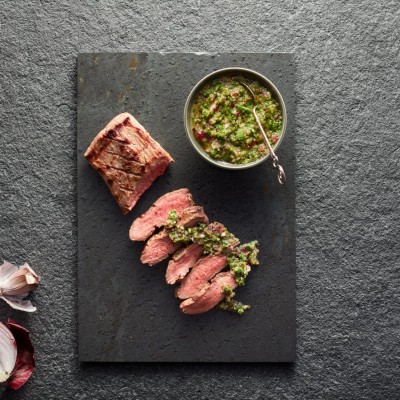 Featherblade (Flat Iron) Welsh Beef steak with chimichurri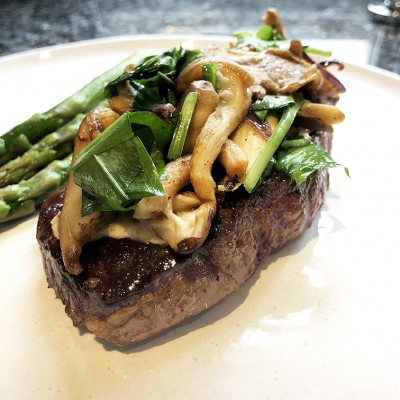 Bryn Williams' Welsh Beef sirloin steak with asparagus, mushrooms, onions and wild garlic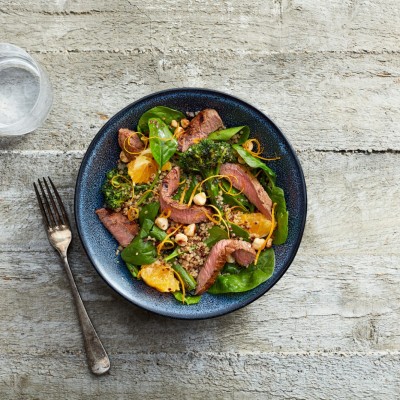 Welsh Beef salad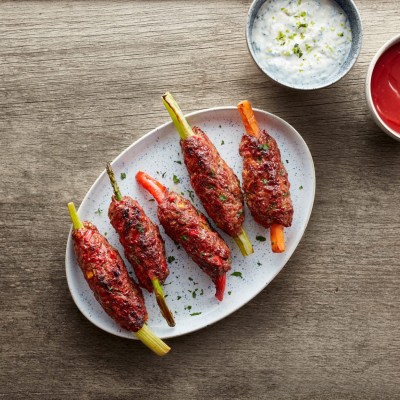 Welsh Beef koftas with hidden veggies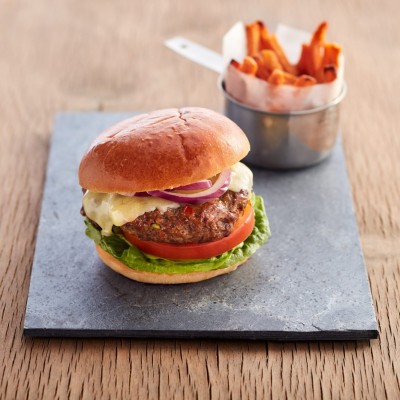 Welsh Beef burger with hidden veggies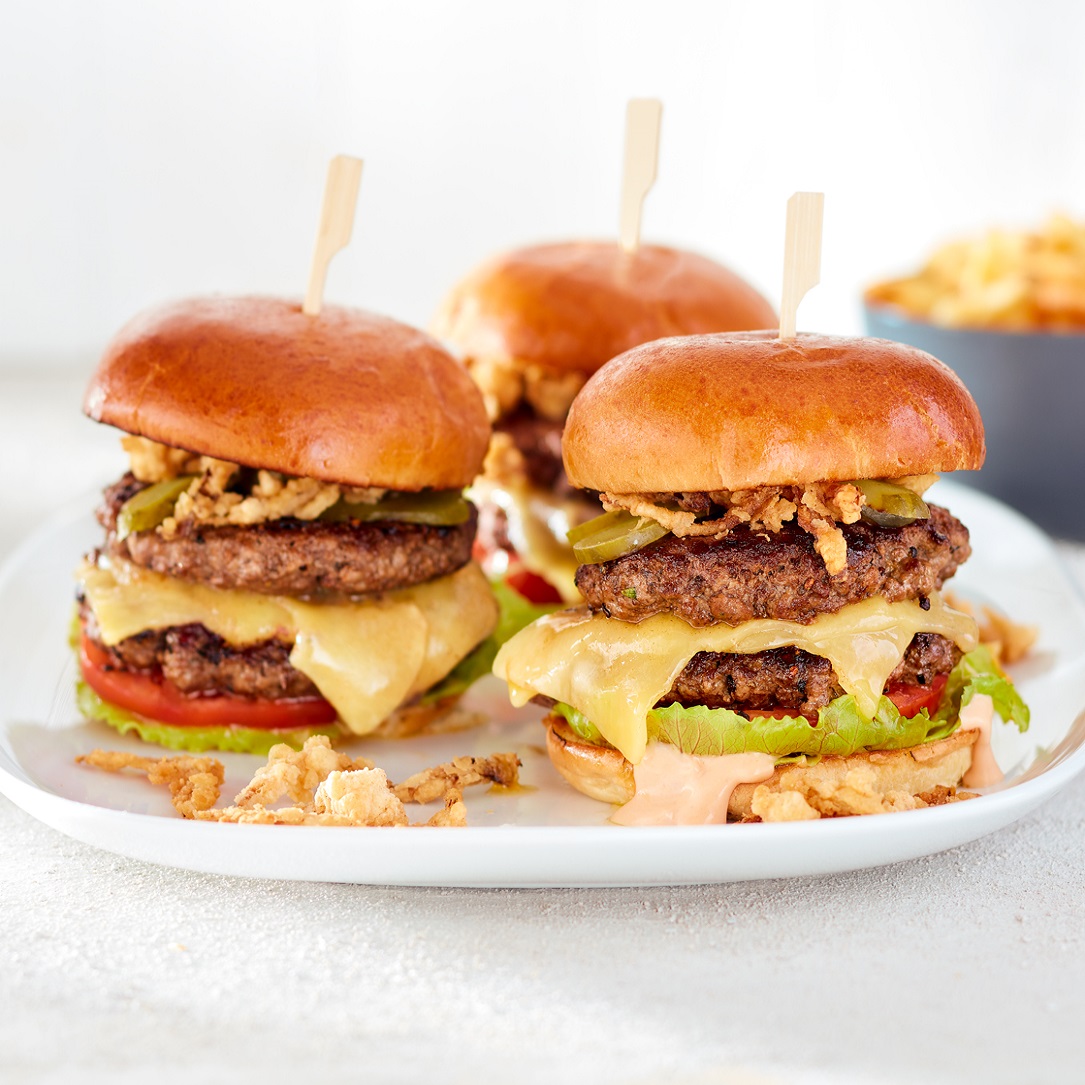 Welsh Beef smashed burgers with crispy shoestring onions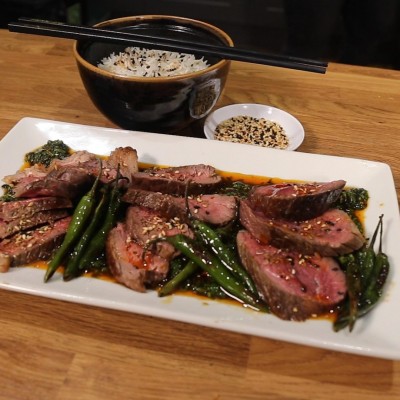 Hang Fire's Welsh Beef picanha with Asian-style chimichurri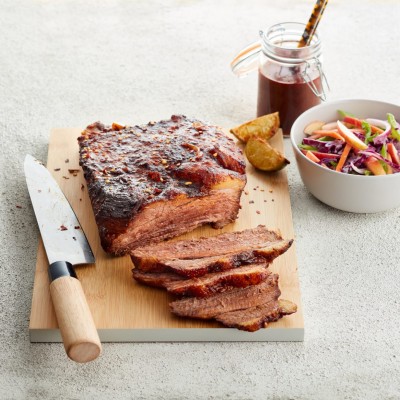 Slow cooked Welsh Beef brisket in a rich and sticky sauce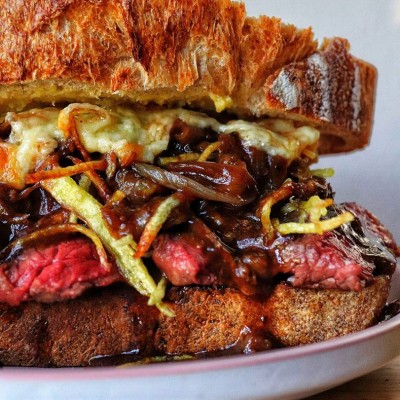 Llio Angharad and Nicky Batch's Welsh Beef wagyu steak sandwich with matchstick fries and porter beer sauce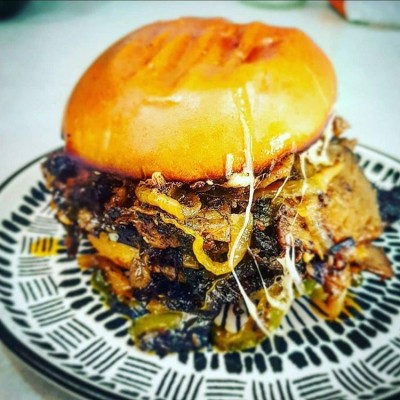 Simon Turner's shawarma Welsh Beef steak sandwich with yogurt dip
Migrating Chef's Welsh Beef chipotle steak sandwich with crushed avocados
Smokin' hot advice from Hywel Griffith…
Hywel Griffith, chef director at Beach House Restaurant, Oxwich is a huge fan of Welsh Lamb.  When it comes to cooking lamb on the BBQ (or in a smoker), Hywel believes it 'lends itself absolutely perfectly'. A shoulder or breast is best suited to longer and slower cooking, while the best end, rack of lamb and legs can be cooked medium rare – quickly and over a high heat. (Hywel prefers to cook legs medium to well-done.)  Watch Hywel create this smoking hot Shoulder of Welsh Lamb with a little Mediterranean twist. Enjoy!
Hot off the grill! HILLS share some sizzling secrets...
The secret to a good burger is the quality of the meat, and you can't get better quality than Welsh Beef. That's why UK National Burger Awards finalists HILLS burger restaurant in Brecon only use Welsh Beef mince. Watch Owain Hill create the ultimate restaurant worthy burger – it's all down to the cuts of beef used in the mince, and the weight and temperature of each burger before cooking – oh, and a good sturdy bun to embrace that all important juicy burger!
Be bold on the BBQ! Chris 'Flamebaster' Roberts & Black Axe Mangal show you how…
If you're looking to make something a little bit different with Welsh Lamb, then look no further. Chris 'Flamebaster' Roberts (and our Lambassador last year) teamed up with pal and fellow foodie Lee Tiernan from London's Black Axe Mangal restaurant to create a series of exclusive video recipes.
Filmed in the heart of Snowdonia, Lee and Chris share insider cookery tips with each other as they create four lip-smacking, heart-racing, fiery recipes that feature Welsh Lamb like you've never seen it before.