Find your inner frugality with Welsh Lamb and Welsh Beef

With the cost of living rising, it can be a challenge to know where to cut costs and how to budget accordingly. However, our health and wellbeing should always be top priority.
Nutritious food is essential for good health and we should always strive to eat well and buy the best food we can afford.
By adapting the way we plan, cook and shop for our meals, it is possible to save money and time, making the most of nutritious and delicious food in our diet such as Welsh Lamb and Welsh Beef.
Top 6 tips for saving some money (and time!) without missing out on the good stuff.

Mastermind a meal plan
Plan what you intend to eat for the week, working around what you already have in stock. Buy only the ingredients you need. When you buy a fresh ingredient for one meal, use it again for another meal, saving money and reducing waste.

Take stock
Audit your cupboards, fridge and freezer on a regular basis so you know exactly what you have in stock. That way you can avoid buying duplicate items! This is an essential money saving activity, and it will make your meal planning and shopping a lot easier.

Be a sharper shopper
Stock up on items such as pulses, rices and dry pasta as they keep well for months. Adding pulses to a casserole or chilli not only adds nutrients, but also bulks up the meal, making it go further. You can also buy cheaper cuts of Welsh Lamb and Welsh Beef to cut costs. Try not to shop on an empty stomach, and try to stick to your shopping list!

Clever cooking
Opt for quick, hob based meals rather than oven based, or use a slow cooker, using less electricity. If you do use the oven, try to cook as much food in one go so the heat is not wasted - an all-in-one tray bake is ideal (less washing up), and you can even cook a pudding e.g. a fruit crumble at the same time.

Put a lid on it
When cooking rice, pasta, noodles, vegetables etc., put a lid on the saucepan to get it to boil quicker. Pressure cookers and air fryers are also useful appliances to speed up the process, using less energy. Always check the manufacturer's manual.

Make friends with your freezer*
Batch cooking is a great way to save money and time. If you are too busy to cook, having a few meals you have already prepared and frozen is much healthier for you, and often cheaper, than grabbing a processed ready meal or takeaway.
Bag a bargain at your local butcher's shop
It is well worth a visit to your local butcher's shop where you can get some great deals and hints and tips.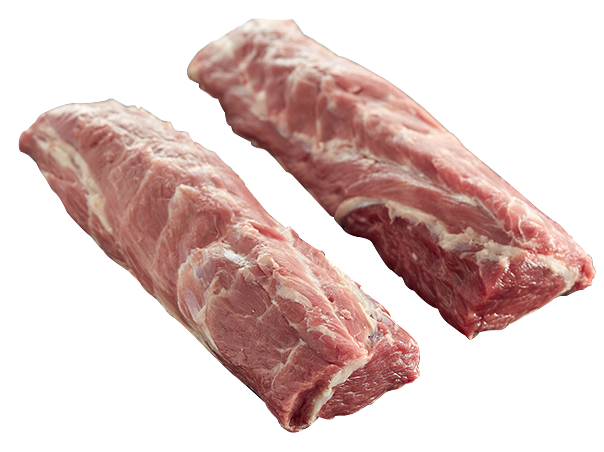 Welsh Lamb Neck
Boneless neck fillets are great for marinating for kebabs, slicing thinly for stir-frys or diced for curries.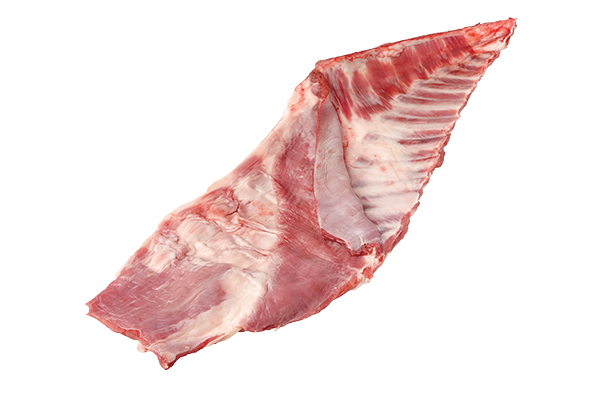 Welsh Lamb Breast
A relatively cheap piece of lamb and is best used in a stew, or it is often boned, stuffed, rolled and cooked slowly. Usually, it is extracted to make mince.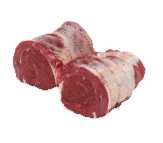 Welsh Beef
Brisket, chuck and blade, oxtail, shin and leg, silverside, skirt.
Bulk buy
If you have plenty of space in your freezer, it is worth buying half a lamb and freezing it in individual cuts. From a half lamb, you can expect a shoulder of lamb, rack of lamb, leg of lamb, neck and You could ask the supplier to cut these cuts into smaller pieces e.g. the leg into 2 to 3 pieces, which will make the meat go further. Meat box schemes may also work out cheaper than buying in bulk at a supermarket.
Meal for one?
If space is limited in your freezer to store surplus meat, your local butcher's shop is the ideal place for buying smaller quantities of meat as and when you need it. You can also buy small quantities of meat in supermarkets.
Find your nearest Welsh Lamb and Welsh Beef butcher's shop here.
Try at home
Make the most of Welsh Lamb and Welsh Beef with our delicious recipes. Here you will find all-in-one tray bakes, dishes that are great to freeze, slow cooker saviours and quick, hob based solutions.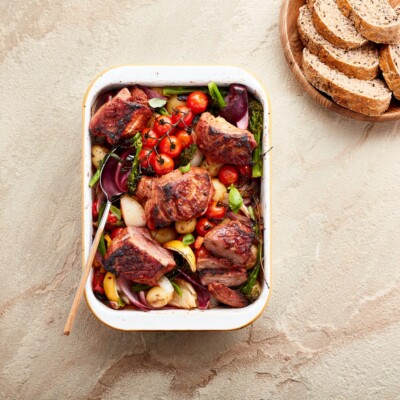 Welsh Lamb mini rumps harissa tray bake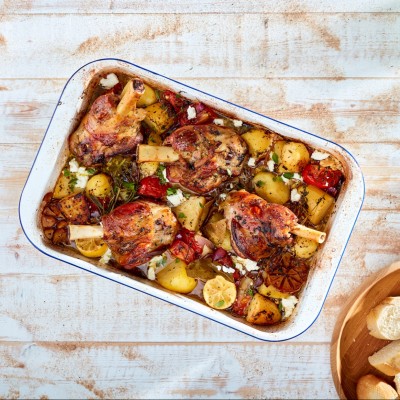 Welsh Lamb shanks kleftiko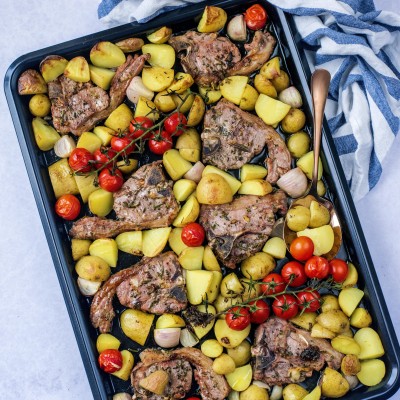 Hungry Healthy Happy's oven baked Welsh Lamb chops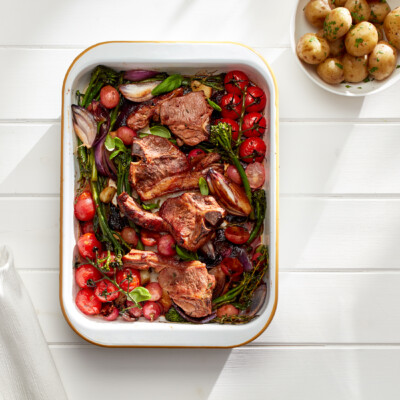 Caramelised Welsh Lamb chops and roasted veg tray bake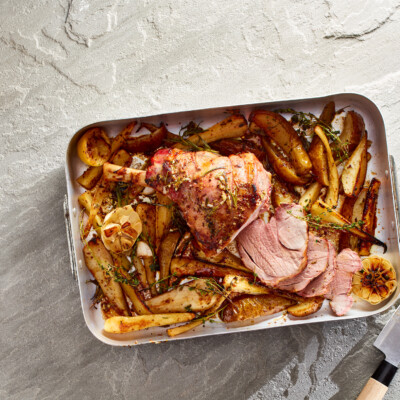 Honey glazed half-leg Welsh Lamb with crispy parsnips and pears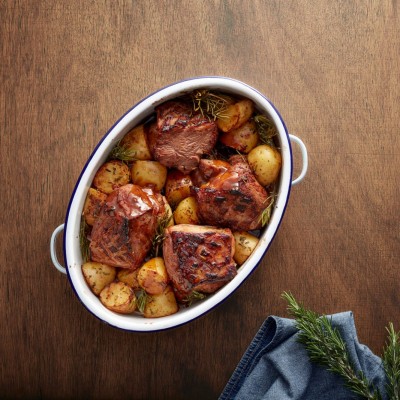 Balsamic glazed Welsh Lamb served with rosemary baby potatoes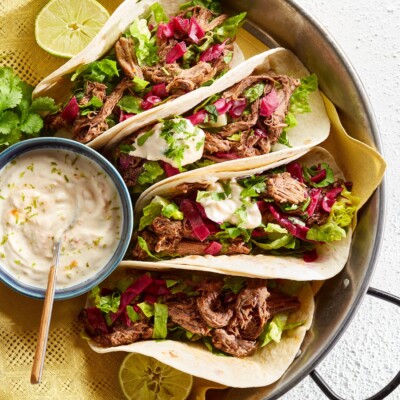 Welsh Beef barbacoa sharing platter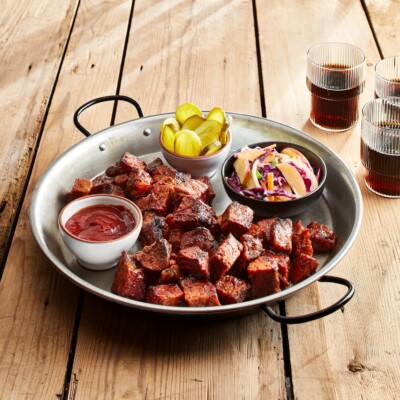 Welsh Beef brisket burnt ends
Welsh Beef oxtail stew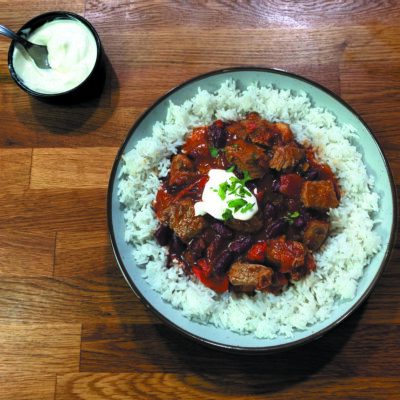 Kieran Hardy's chunky Welsh Beef chilli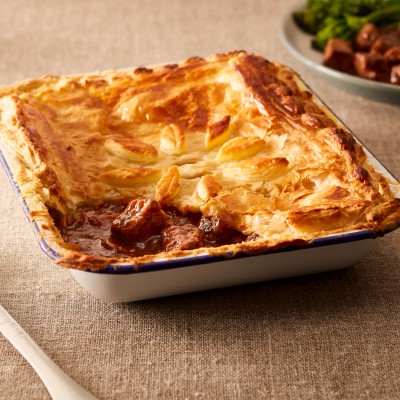 Welsh Beef steak and ale pie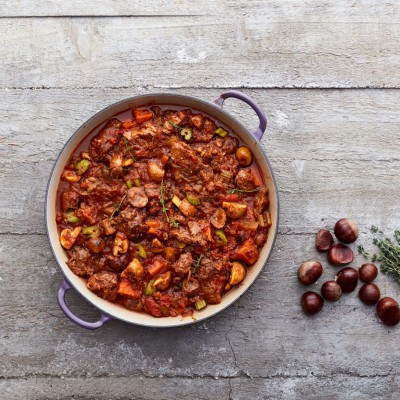 Slow-cooked one pot Welsh Beef with chestnuts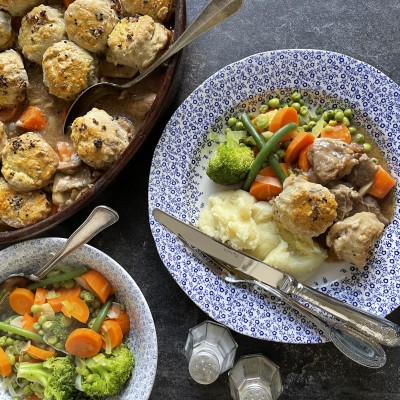 Lavender and Lovage's Welsh Lamb cobbler with garlic scone dumplings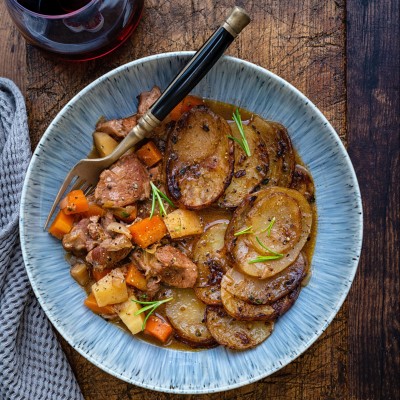 Supergolden Bakes' Welsh Lamb slow cooker hotpot
Slow cooked Welsh Lamb tagine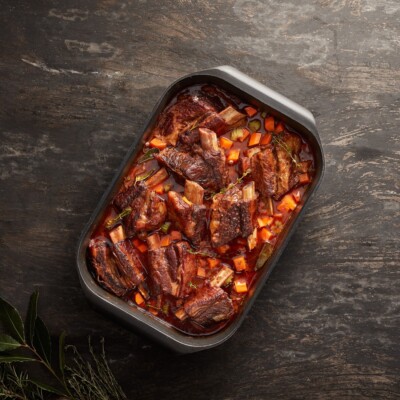 Moreish Welsh Beef short ribs in red wine and herbs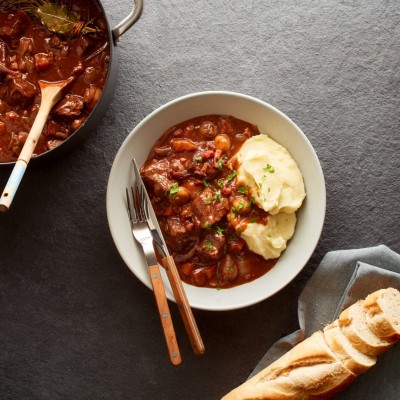 Welsh Beef bourguignon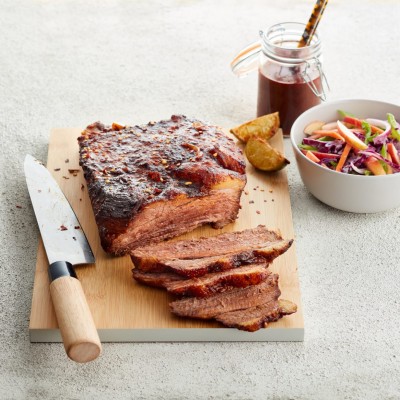 Slow-cooked Welsh Beef brisket
Fiery dragon Welsh Lamb stir-fry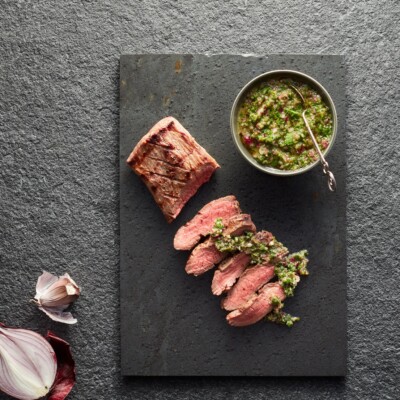 Featherblade Welsh Beef steak with chimichurri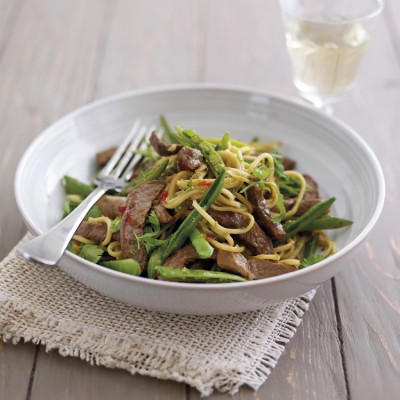 Sweet chilli Welsh Lamb
Welsh Beef salad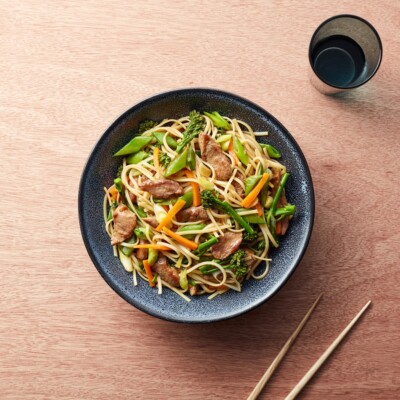 Welsh Lamb stir-fry with ginger and spring onions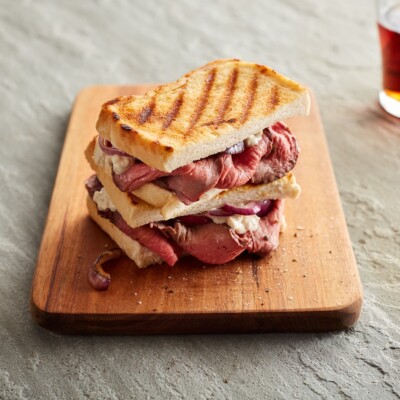 Loaded grilled Welsh Beef sandwich with horseradish mayo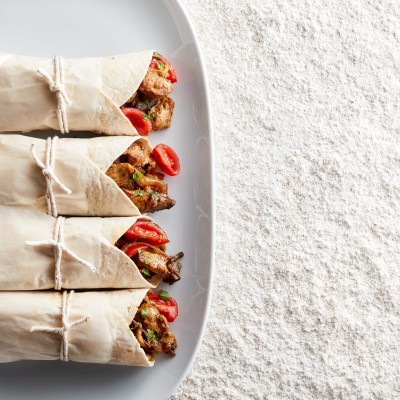 Welsh Lamb Tikka wraps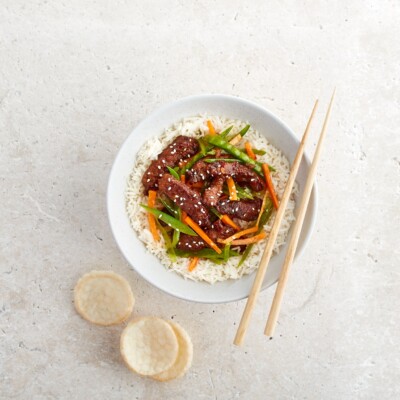 Crispy chilli Welsh Beef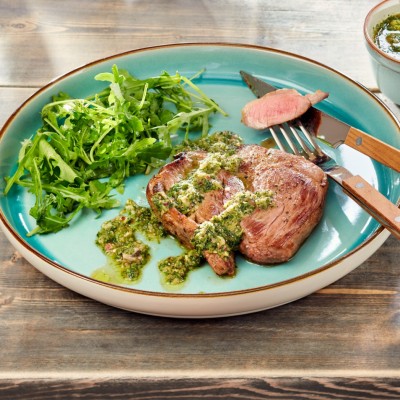 Welsh Lamb leg steaks with mint chimichurri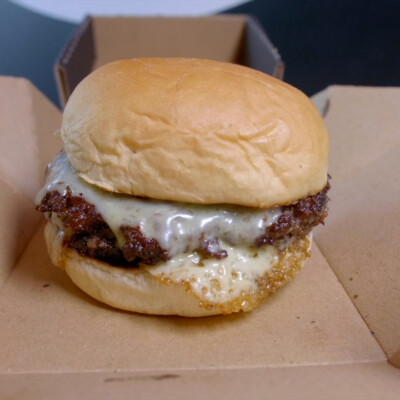 Ansh's ultimate Welsh Beef cheese burger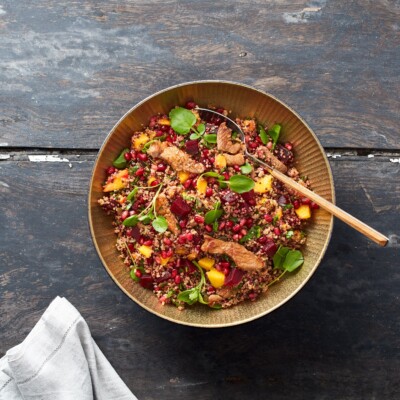 Hot Welsh Lamb superfood salad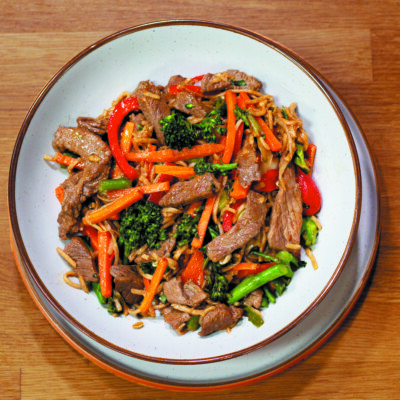 Ken Owens' Welsh Beef and vegetable chow mein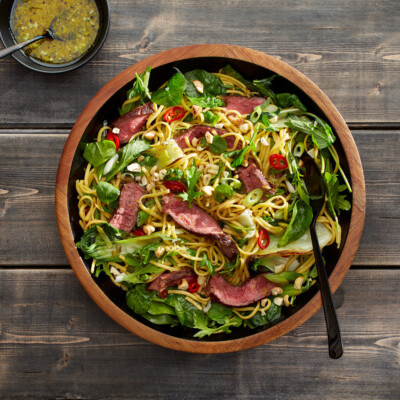 Asian Welsh Beef and noodle salad (served warm)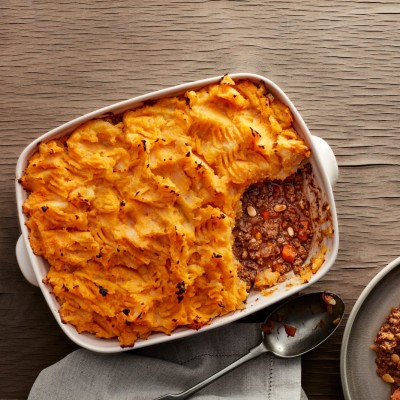 Moroccan spiced shepherd's pie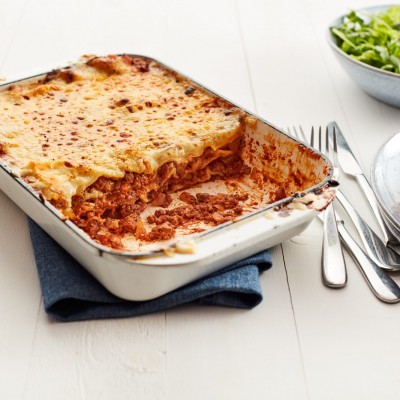 Welsh Beef lasagne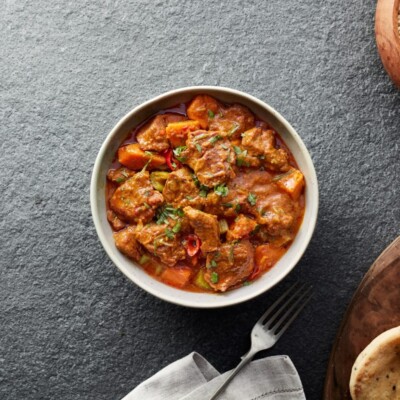 Goan sweet potato curry with Welsh Lamb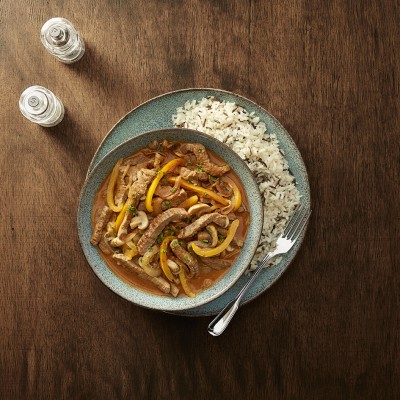 Welsh Beef stroganoff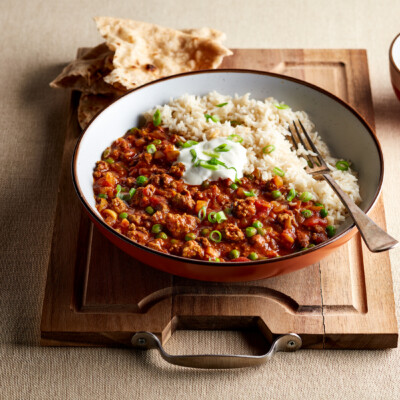 Welsh Lamb keema curry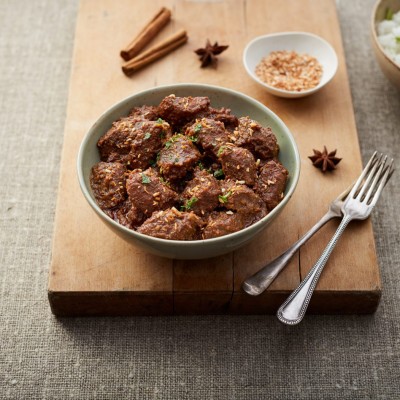 Welsh Beef rendang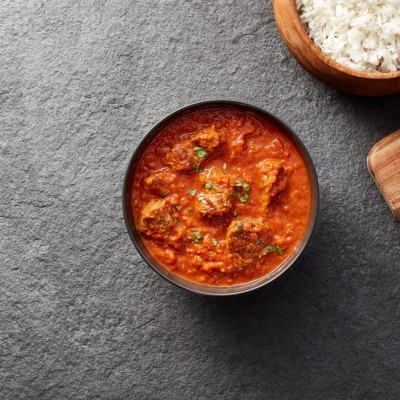 Welsh Lamb tikka masala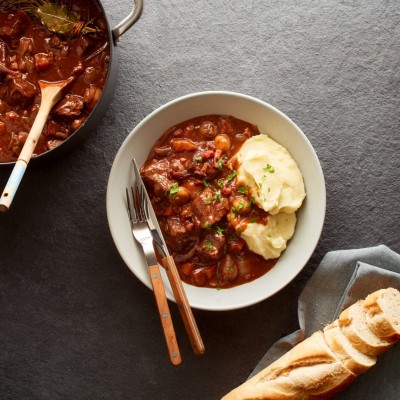 Welsh Beef bourguignon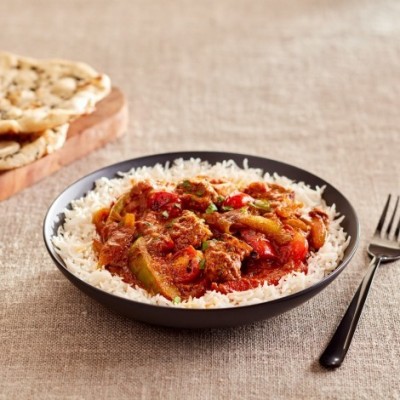 Welsh Lamb jalfrezi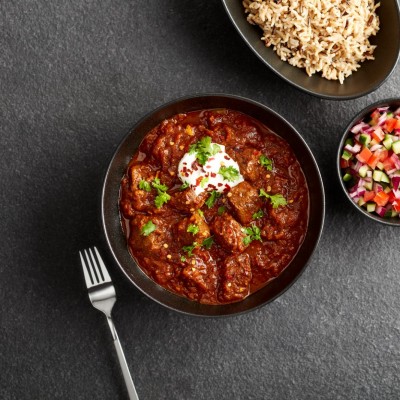 Welsh Beef madras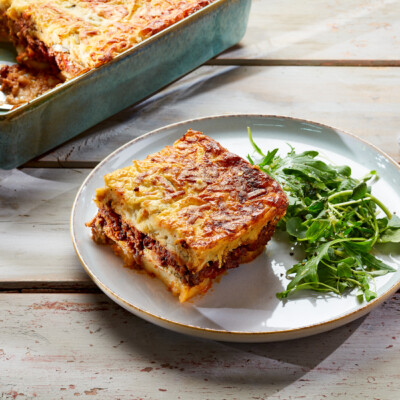 Welsh Lamb moussaka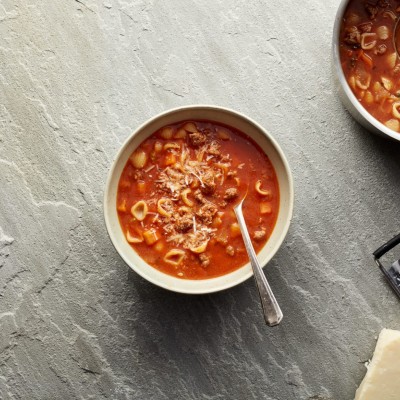 Welsh Beef pasta bolognese soup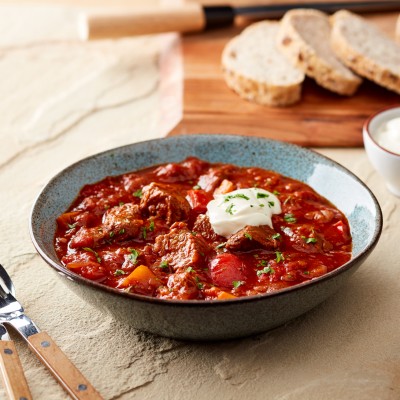 Welsh Beef goulash
*TIP
Defrost frozen leftovers thoroughly before reheating in either a microwave or by leaving in the fridge overnight. Reheat food until piping hot throughout. Foods reheated in the microwave should be given a stir halfway through, as the microwave does not heat evenly. Foods taken out of the freezer should be eaten within 24 hours.