Tasty as they may be, there is so much more to Welsh Beef than burgers, steaks and Sunday roasts – it's so versatile! Discover new flavours from the four corners of the globe on your very own culinary odyssey with our wonderful selection of world cuisine. We promise you won't be disappointed.
Taste the world from your home
Asian
A vast continent, Asia offers an extensive range of cuisines. A journey through cultures and food from East Asian recipes such as a sizzling beef stir-fry, corking Chinese crispy beef and a cracking beef katsu curry through to the Indian subcontinent where we help you explore beef curry classics from a beautiful beef madras recipe to a ravishing beef rendang.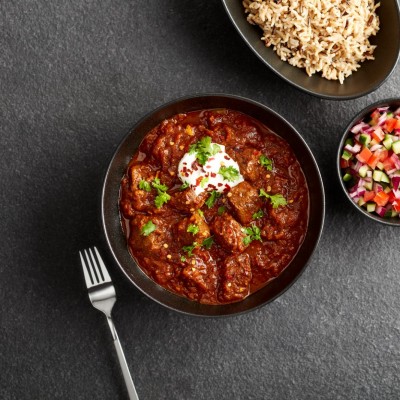 Welsh Beef Madras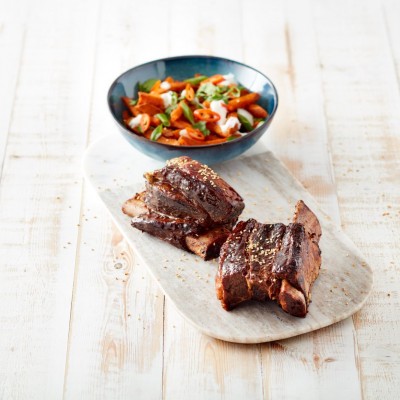 Ludovic Dieumegard's slow cooked short rib of Welsh Beef with soya glaze and loaded sweet potato fries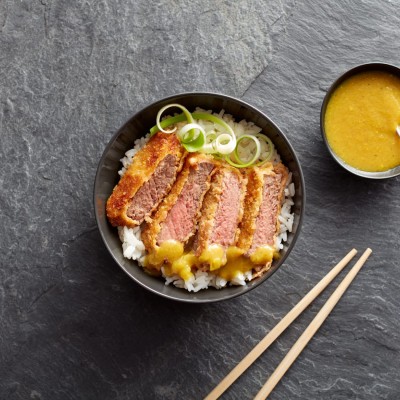 Welsh Beef katsu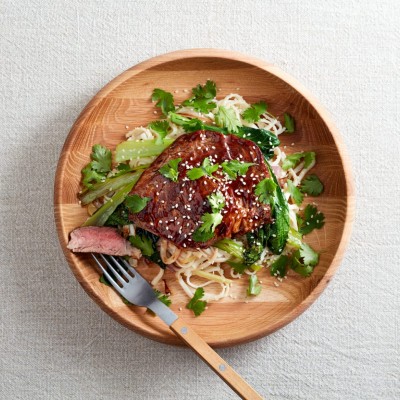 Hywel Griffith's rib-eye of Welsh Beef with noodles and kecap manis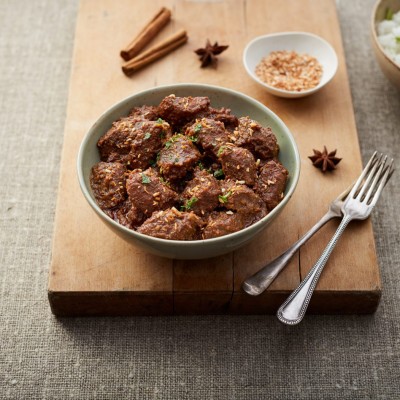 Welsh Beef Rendang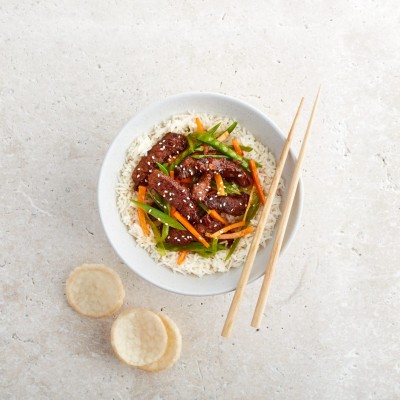 Crispy Chilli Welsh Beef
French
With centuries of culinary influences from all over the world, modern French cuisine dishes are synonymous with fine dining and world class chefs. The home of nouvelle cuisine, a movement that focuses on lighter, fresher dishes, France also has many traditional regional cuisines. Try classics such as steak au poivre or our beef bourguignon recipe – which is equally good in a leftover pie! – or new ideas like our beef goujons.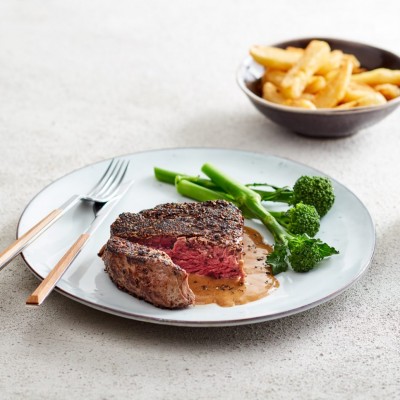 Bryan Webb's Welsh Beef steak "au poivre"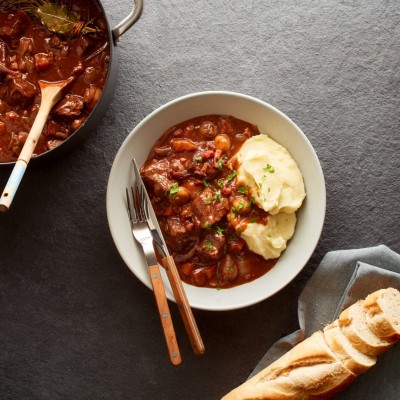 Welsh Beef bourguignon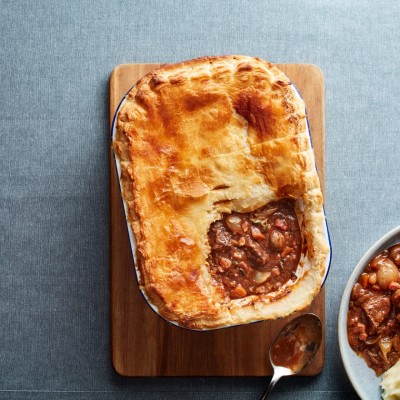 Leftover Welsh Beef bourguignon pie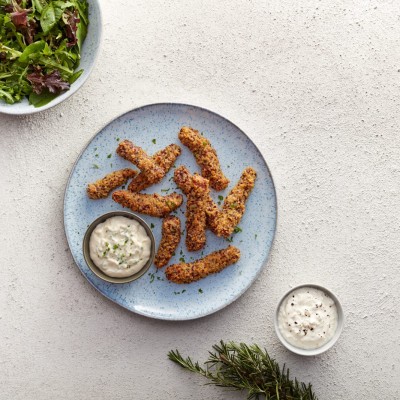 Crunchy quinoa Welsh Beef goujons served with dips
Italian
Well-known across the globe, Italian cuisine focuses on quality ingredients done well, so what better match than our Welsh Beef? Offering classic, well-known dishes such as beef lasagne, beef calzone and pizzas, this is hearty food at its best.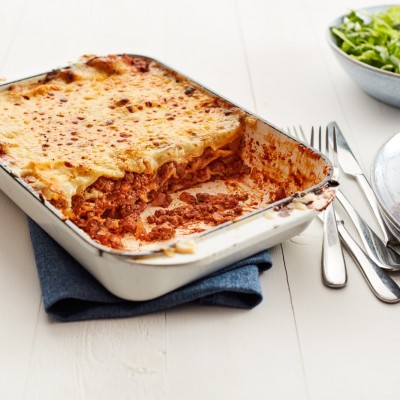 Welsh Beef lasagne
Welsh Beef mini pizzas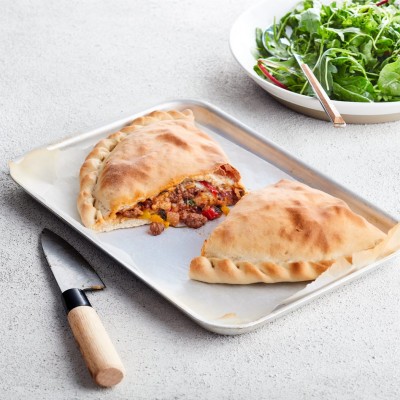 Welsh Beef calzone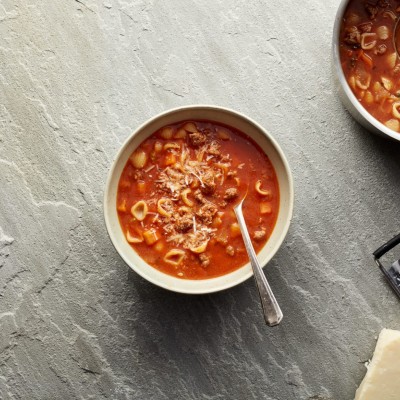 Welsh Beef bolognese pasta soup
Latin American
From beef tortillas to beef tacos, chimichurri to beef chilli, Latin American cuisine suits every palate. Add a little flair to your weekly menu with an enchilada pie or mix it this Sunday with a Yorkshire pudding burrito – stunning or sacrilege, you decide!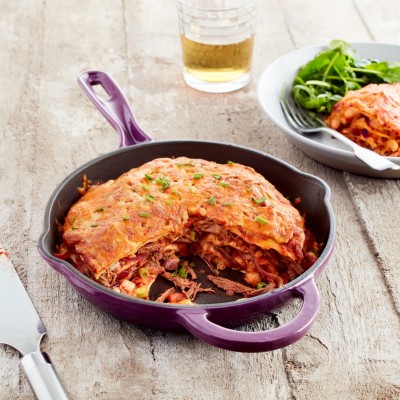 Pulled Welsh Beef enchilada pie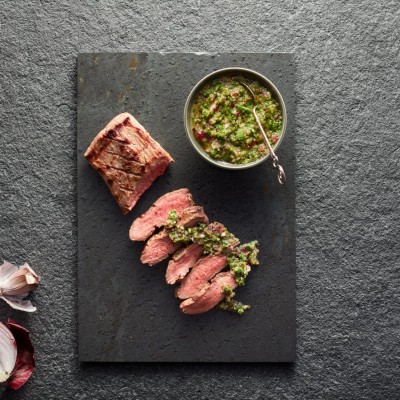 Featherblade (Flat Iron) Welsh Beef steak with chimichurri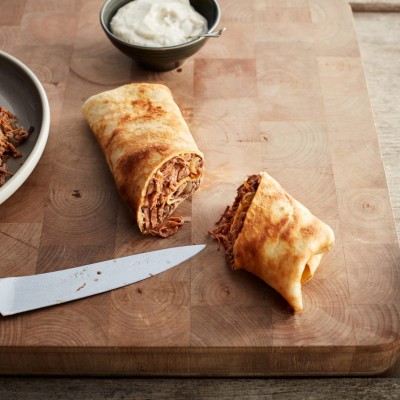 Piquant Welsh Beef and Yorkshire pud burrito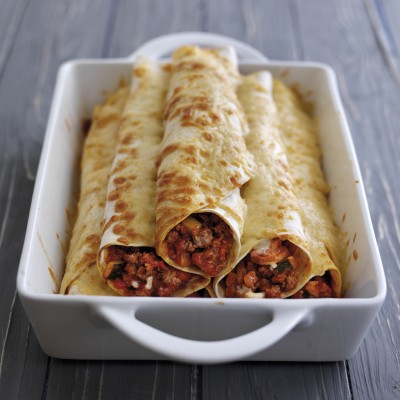 Baked flour tortillas with spicy Welsh Beef mince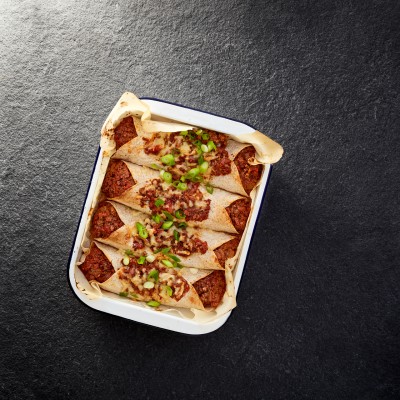 Welsh Beef enchiladas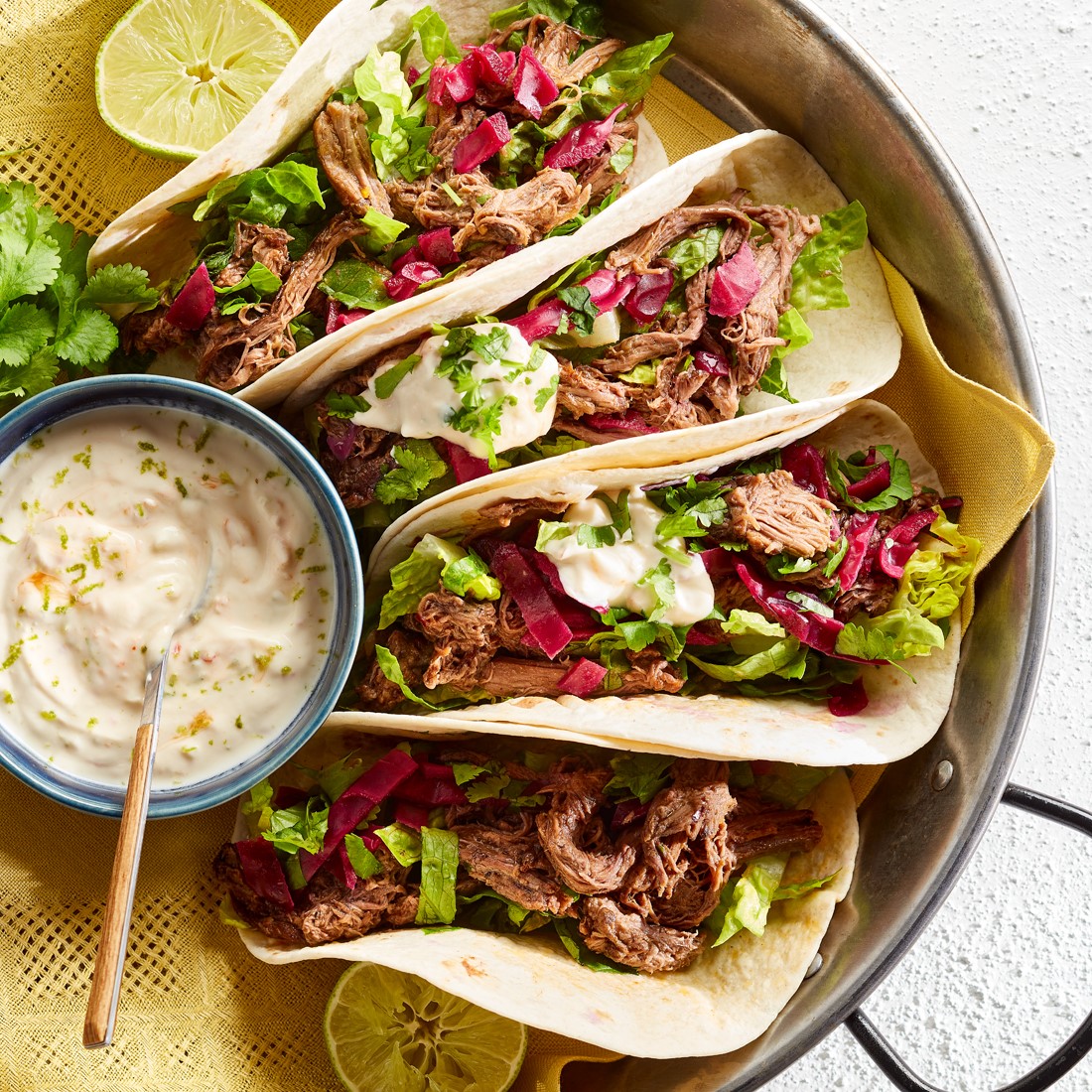 Welsh Beef barbacoa sharing platter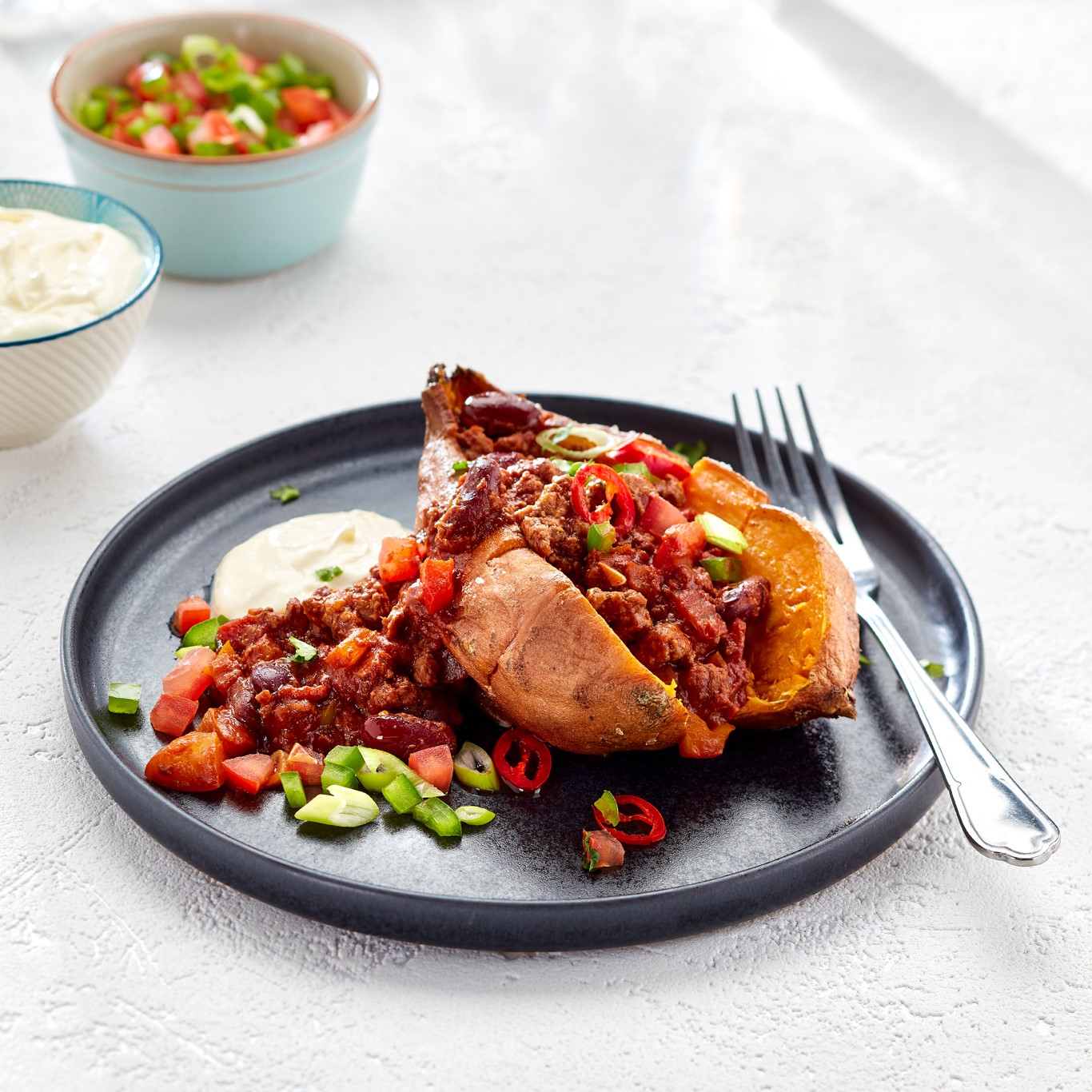 Welsh Beef chilli with jacket sweet potatoes and salsa
North American
Explore the flavours of North America with our delicious barbecue beef and grill recipes. Slow cooked beef packed with delicious flavour, so whether it's a Sunday lunch in style or big match day treat, say yeehaw to these dishes!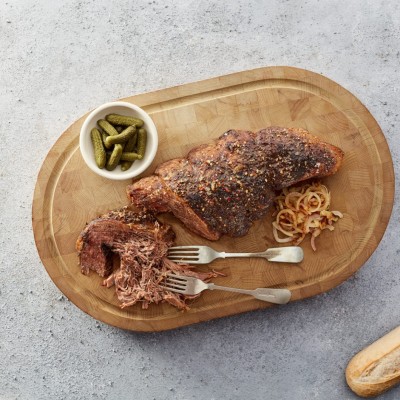 Slow-cooked Welsh Beef brisket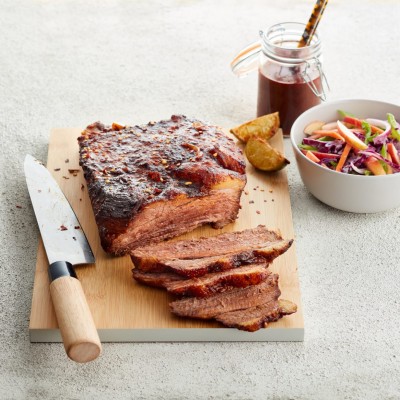 Slow cooked Welsh Beef brisket in a rich and sticky sauce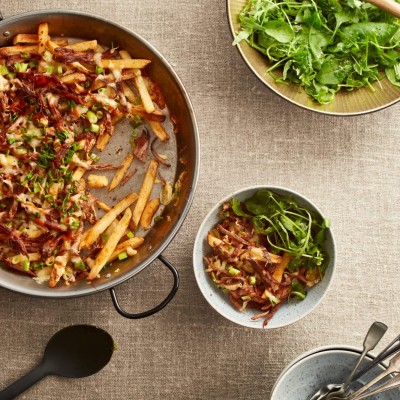 Loaded Welsh Beef brisket fries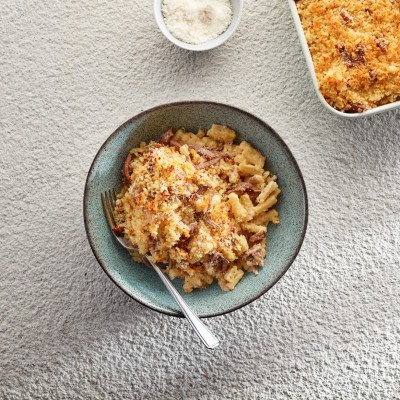 Pulled Welsh Beef mac and cheese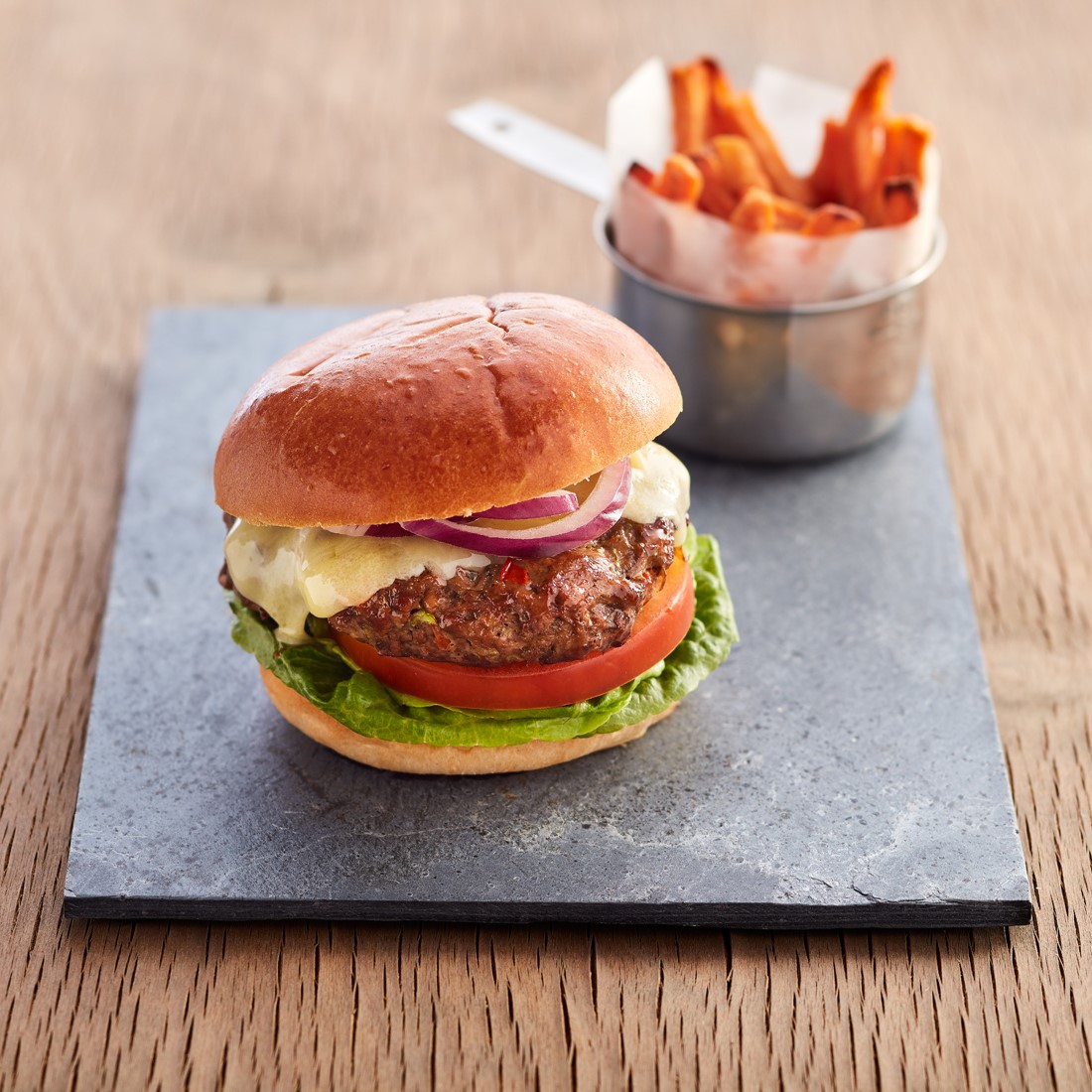 Welsh Beef burger with hidden veggies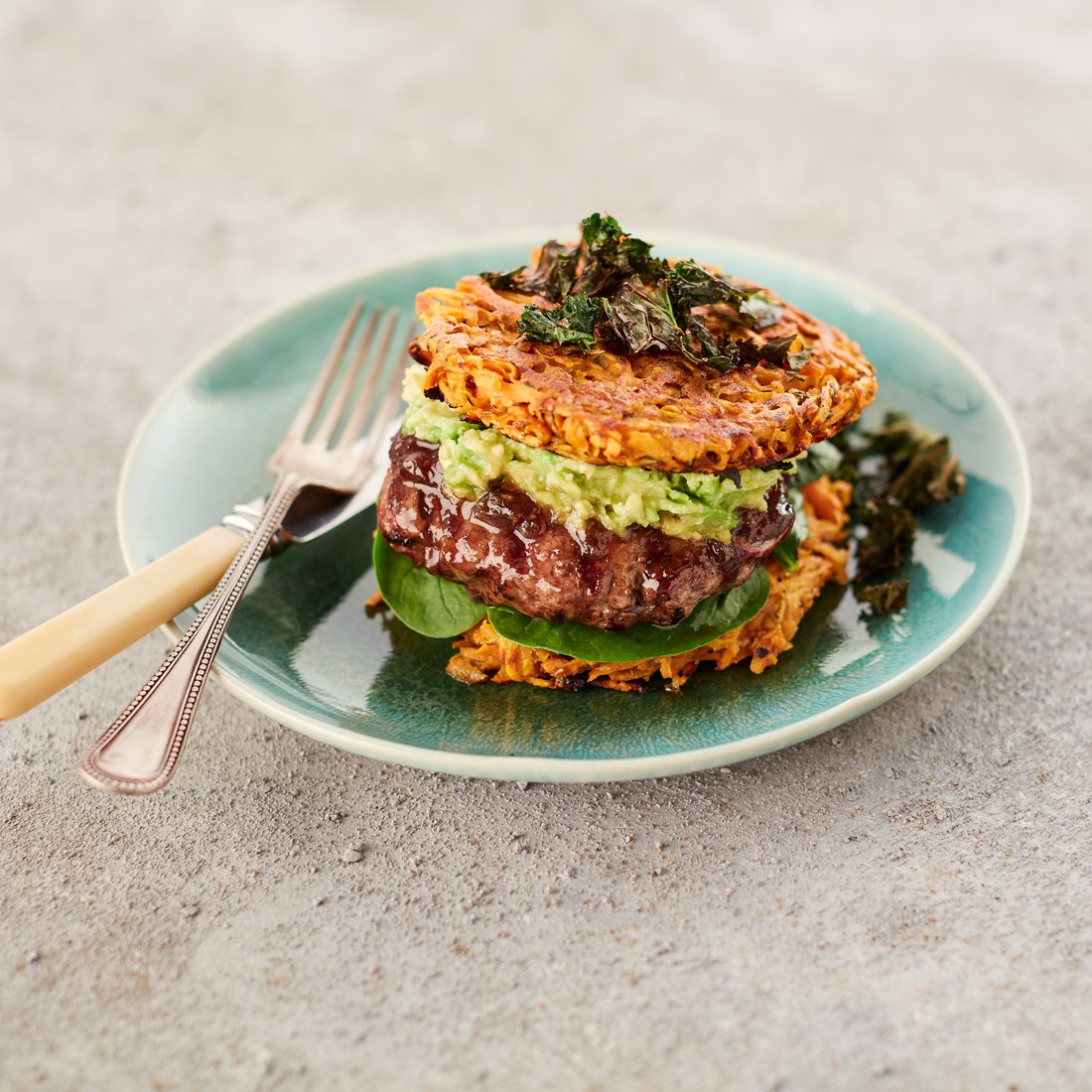 Welsh Beef lean burger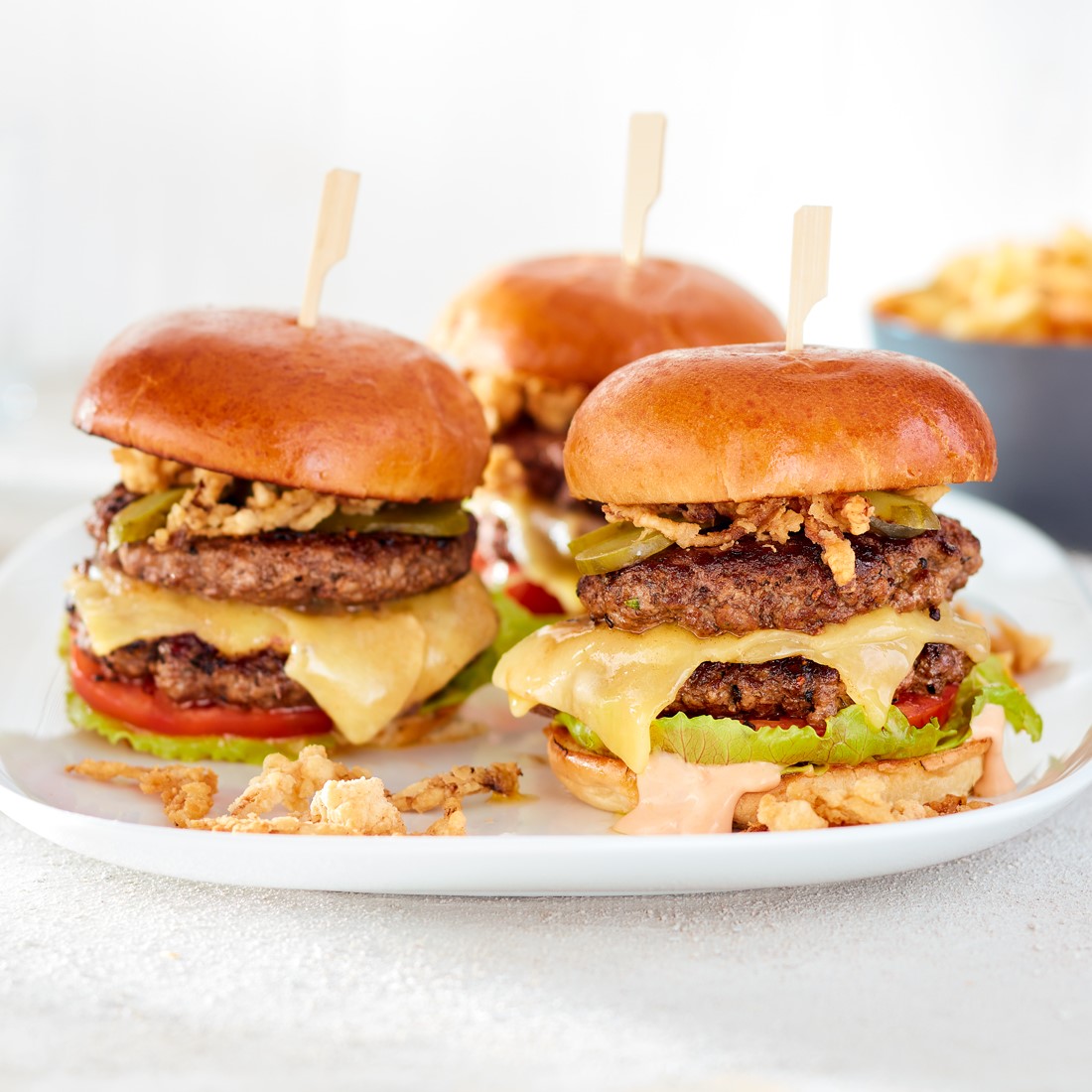 Welsh Beef smashed burgers with crispy shoestring onions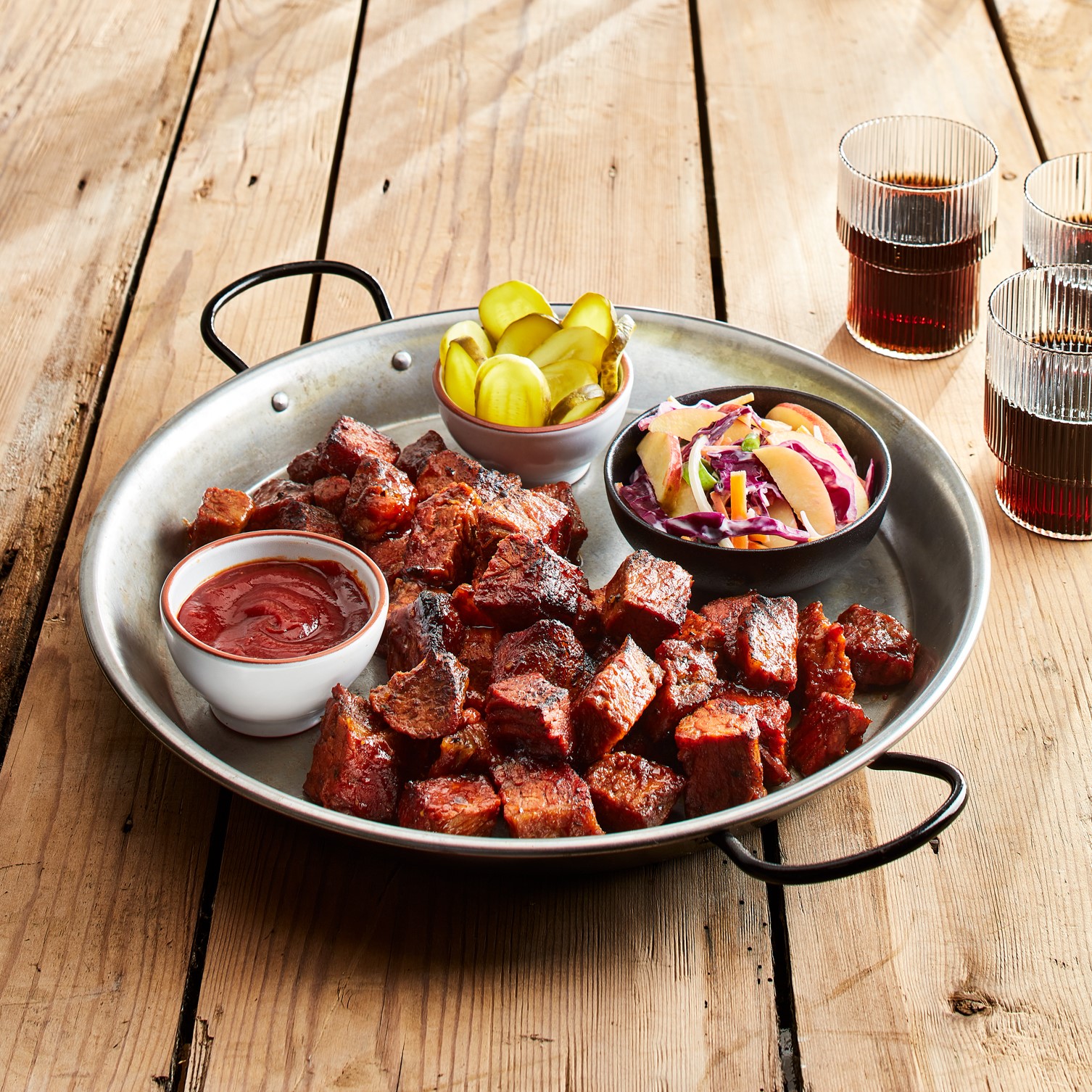 Welsh Beef brisket burnt ends
Rest of the world
It's a big world out there! Despite not belonging to some of the cuisines above, we can't possibly ignore these delights. Our beef koftas dish is a nod to North African and Middle Eastern cuisine, with the hidden veggies perfect for keeping the fussiest of eaters happy, whilst our easy beef stroganoff is a perfect warming dish with Russian roots.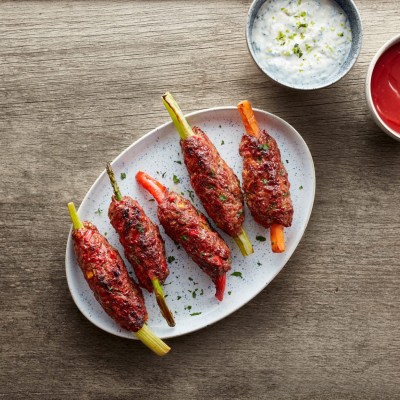 Welsh Beef koftas with hidden veggies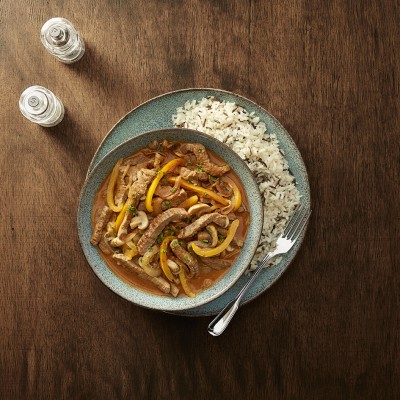 Welsh Beef stroganoff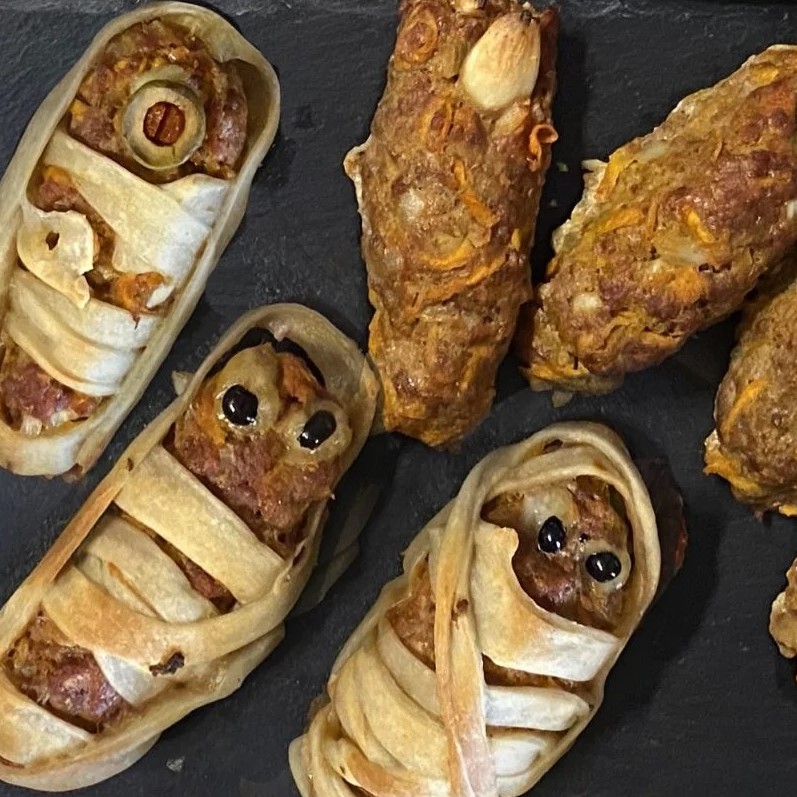 Fun Welsh Beef mini kofta mummies and witches' fingers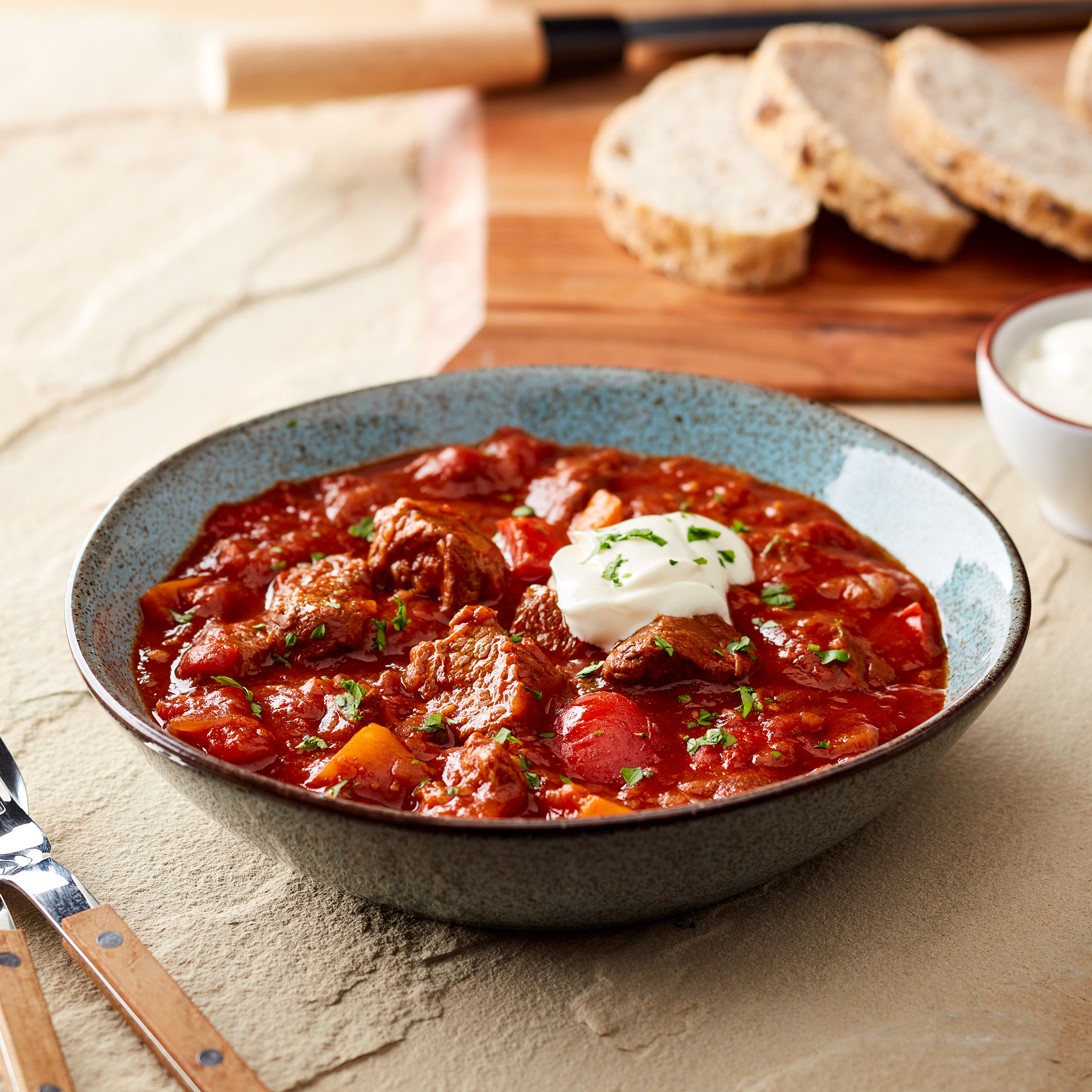 Welsh Beef goulash
Ten tips for your global culinary odyssey
Welsh Beef is so versatile, but understanding about the composition of meat will help you choose the best method of cooking for a particular cut. Meat that has been matured for longer tends to be darker and firm and is packed with flavour. The colour of meat or fat can vary, but this doesn't affect the eating quality. Welsh Beef is widely available in butchers shops, farm shops and supermarkets. To prepare, cook and enjoy Welsh Beef at its best, follow our tips:

Ensure the meat is at room temperature before cooking as it helps to distribute heat more evenly and reduces the chance of burning.

Choose joints that are best suited to the dish in question. On the bone joints conduct heat and add flavour, while boneless joints will usually have a layer of fat over the surface, which will melt to add flavour and keep the joint succulent.

If roasting a joint of beef or frying / grilling a steak, rest the meat before serving as it allows the meat fibres to relax and the juices to distribute evenly so the meat is succulent and tender.

High fat marbling content usually indicates the fat is evenly distributed through the meat and adds more flavour.

Prepare your marinade in advance, especially with a tougher cut, as it really makes a difference. Marinating beef for several hours or more will tenderise it and give it more flavour.

Flavourless and neutral oils like sunflower, vegetable and rapeseed oil work well when frying beef and it's advisable to oil the meat prior to cooking.

Season before cooking – if adding salt, cook immediately as it can draw out moisture from the meat, making it tougher. However, many also prefer to season their steaks after cooking.

Tender cuts of beef are better suited to quick cooking e.g. fillet steak, sirloin, rump, rib-eye etc.

For slow cooking methods use cuts like braising beef, shin, cheeks, oxtail and brisket.

Use a meat thermometer if you want to accurately check if the meat is cooked to your liking.
Hang Fire Southern Kitchen
Samantha Evans and Shauna Guinn started Hang Fire Southern Kitchen as a Southern Style BBQ street food stall in Cardiff. Now located in Barry, the restaurant relies solely on fresh, ethical produce and offers Louisiana soul food classics using a custom built Argentinian parrilla grill. They are no strangers to quality produce (check out their Welsh Lamb Tagine recipe) and now it's our delicious Welsh Beef's turn on the grill!
Watch Samantha and Shauna cook a picañha steak and some great sauces and condiments like chimichurri, chermoula and red harissa to go with it. Picañha comes from the really tender part of the rump and is the preferred meat for Brazilian 'churrasco' – grilled beef. The cut is becoming increasingly popular in butchers shops and supermarkets, so it can be enjoyed at home with Hang Fire's very own Asian-style chimichurri!
Ingredients that help make your dishes out of this world
Welsh Beef can hold its own in a variety of dishes and cuisines.  Why not get creative with herbs and spices, condiments and sauces, vegetables and legumes! Here are some tried and tested Welsh Beef culinary companions. There are many more, so it's time to get creative!
Hungry for more?
Here's some Welsh Lamb world cuisine…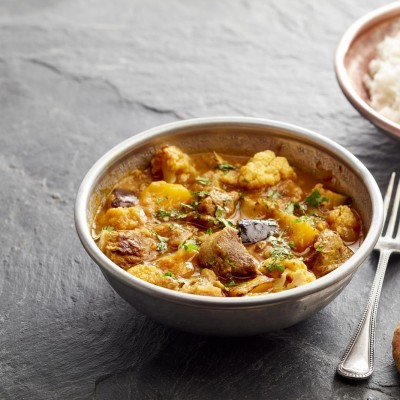 Welsh Lamb and mango curry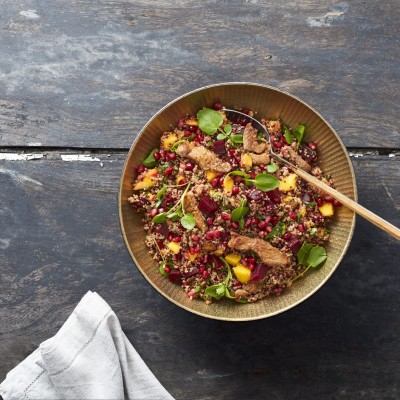 Hot Welsh Lamb superfood salad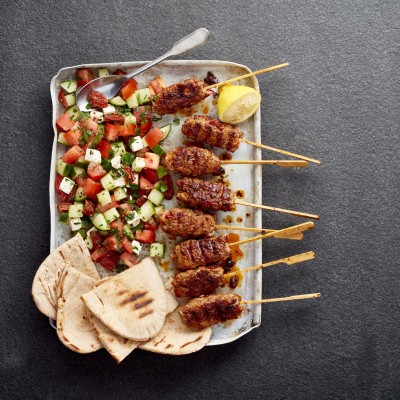 Harissa Welsh Lamb koftas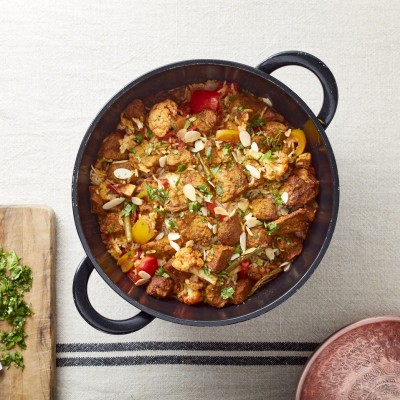 Welsh Lamb biryani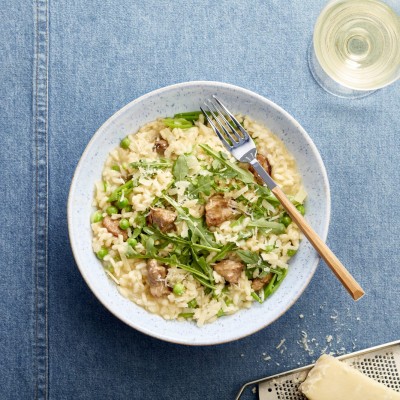 Welsh Lamb, rocket and parmesan risotto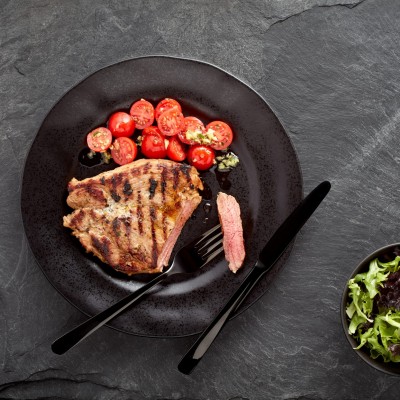 Thai style Welsh Lamb leg steak with ginger and tomato salad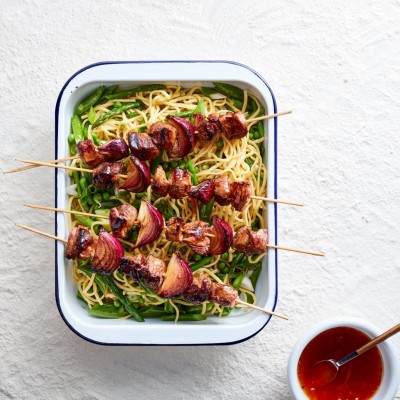 Welsh Lamb kebabs with pineapple, soy and chilli served with noodle and spring vegetable salad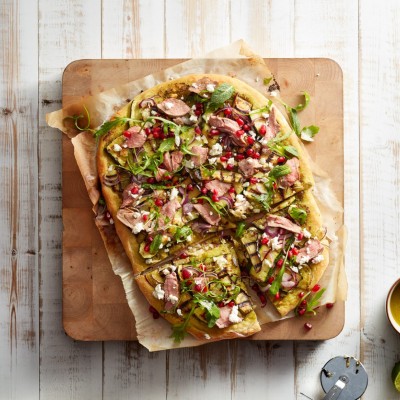 Welsh Lamb, pesto and feta pizza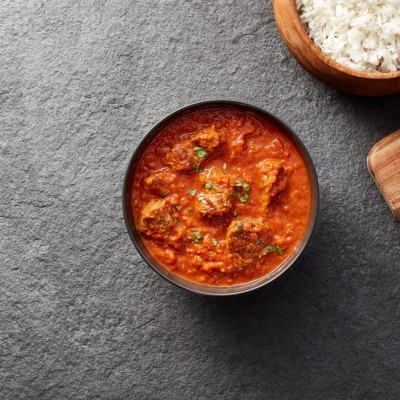 Welsh Lamb tikka masala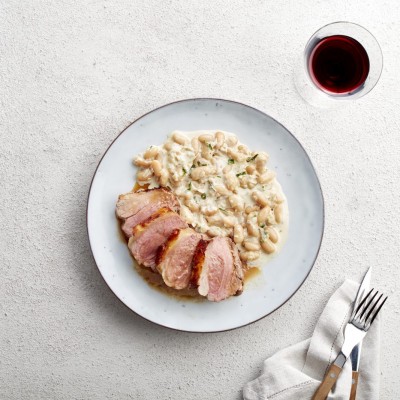 Bryan Webb's rump of Welsh Lamb with creamed cannellini beans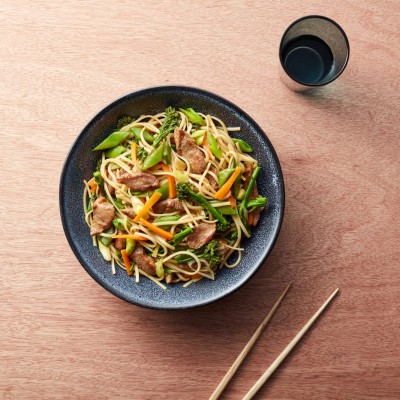 Welsh Lamb stir-fry with ginger and spring onions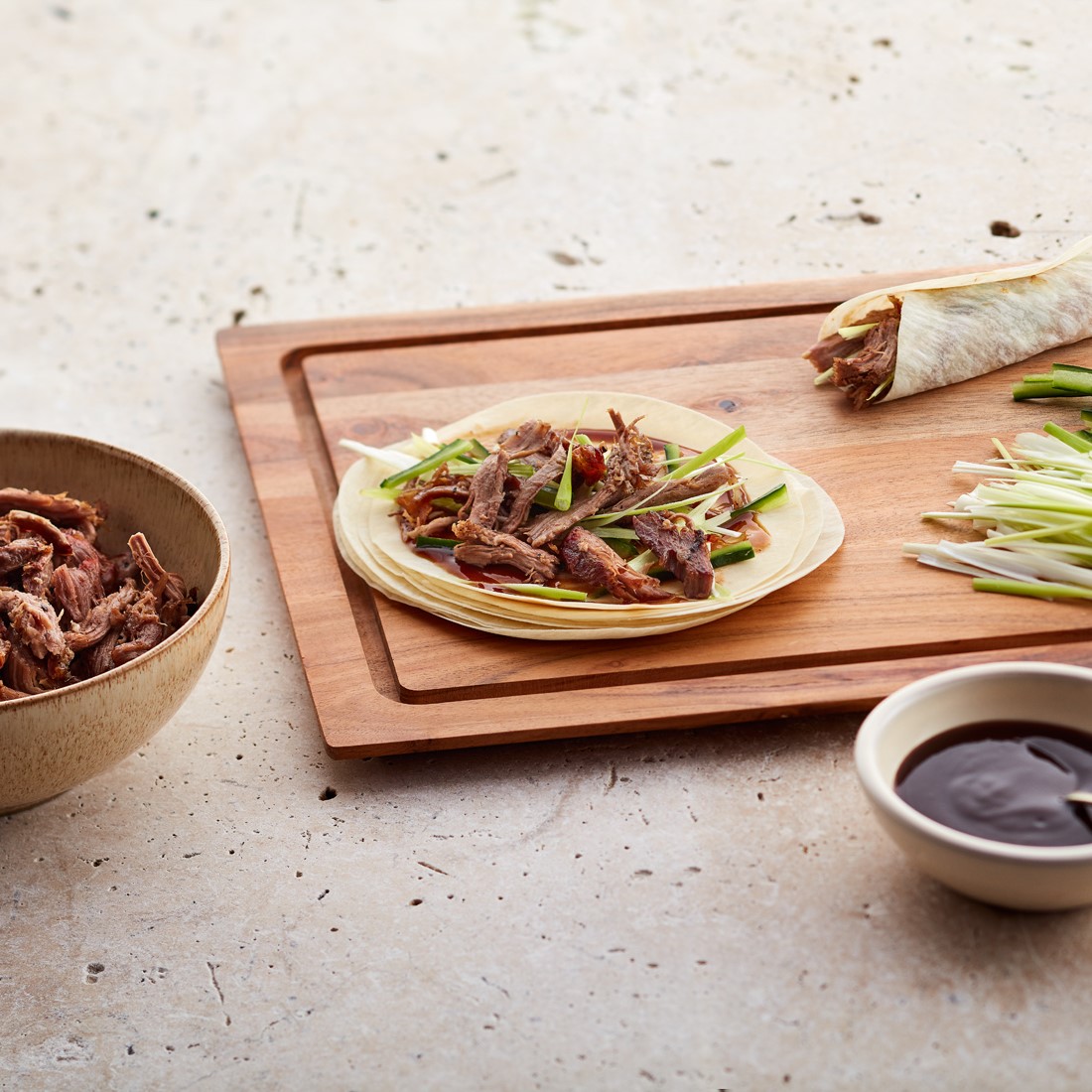 Crispy Welsh Lamb pancakes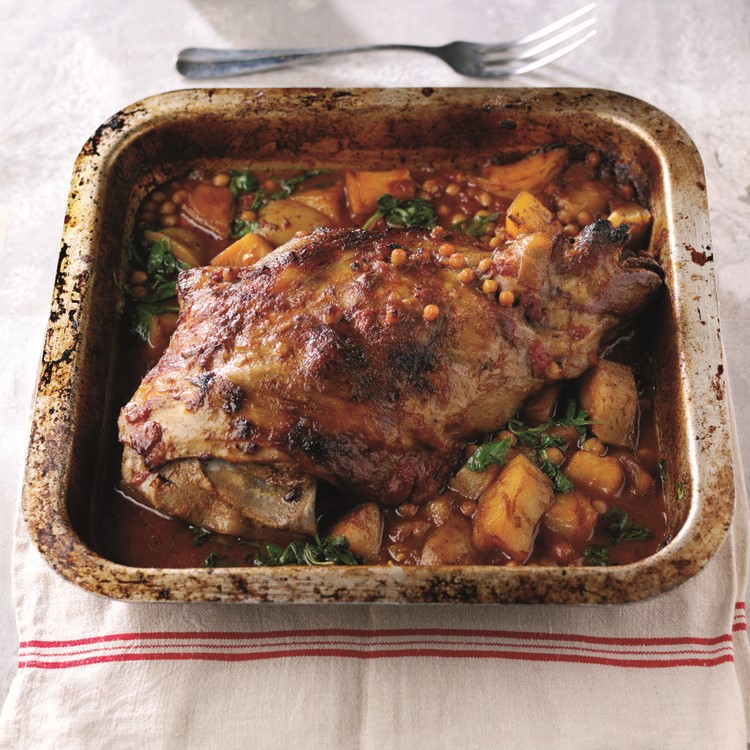 Slow cooked curried shoulder of Welsh Lamb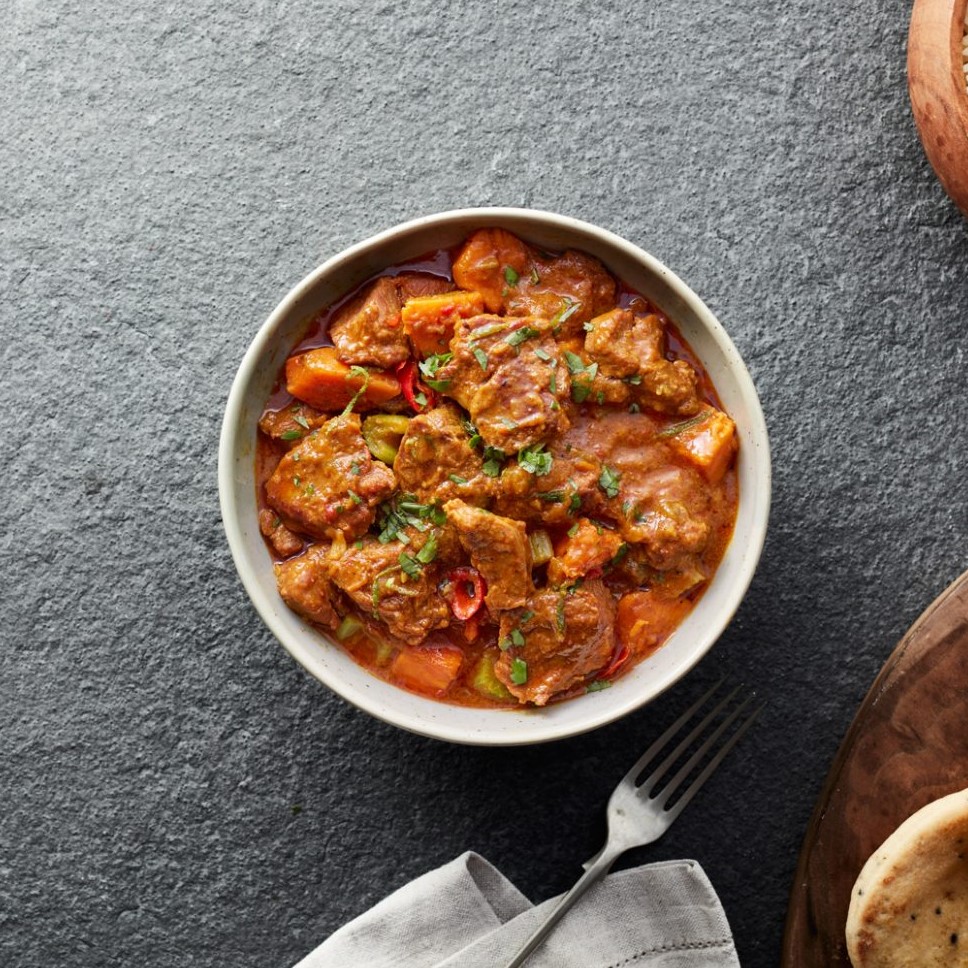 Goan sweet potato curry with Welsh Lamb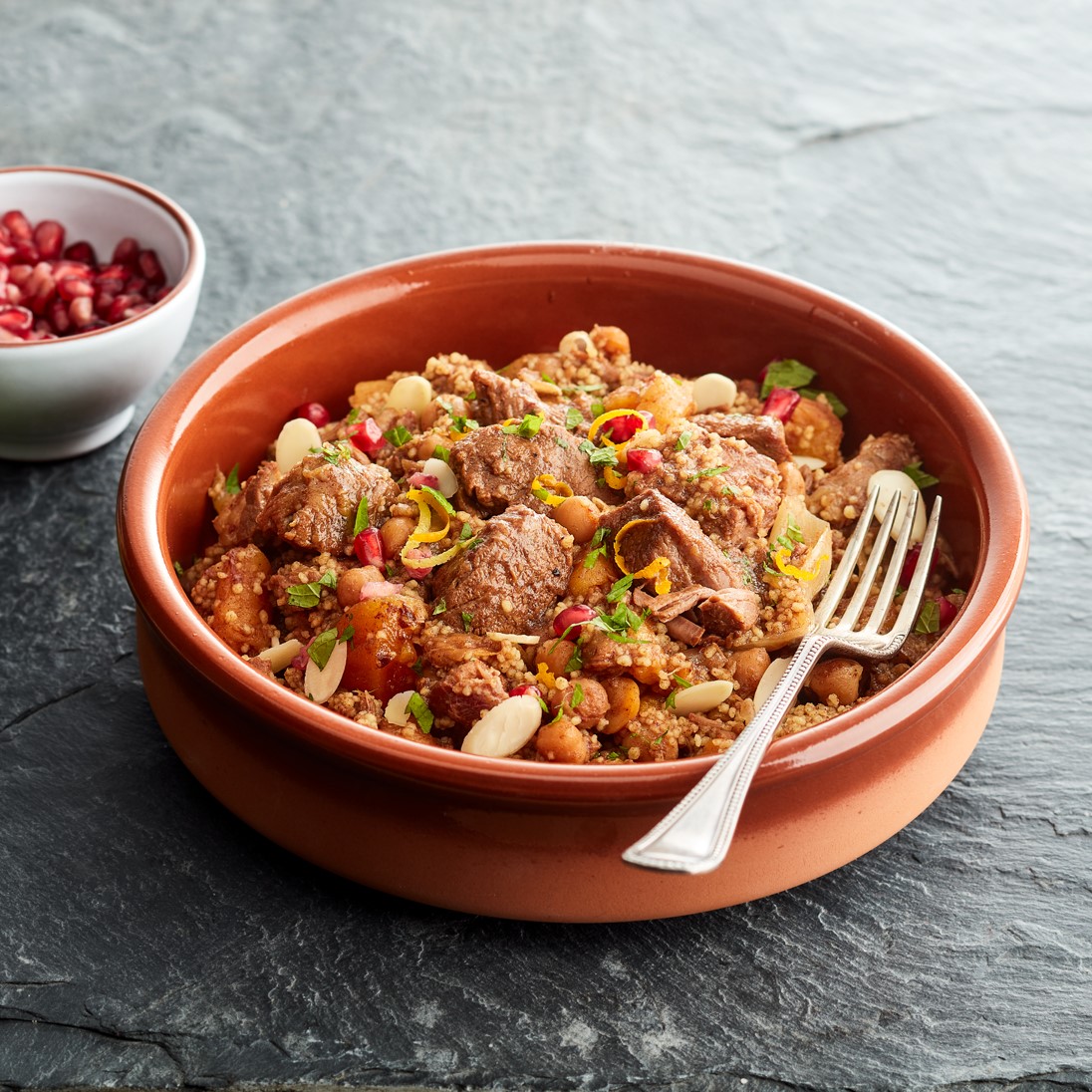 Welsh Lamb Marrakech tagine with apricots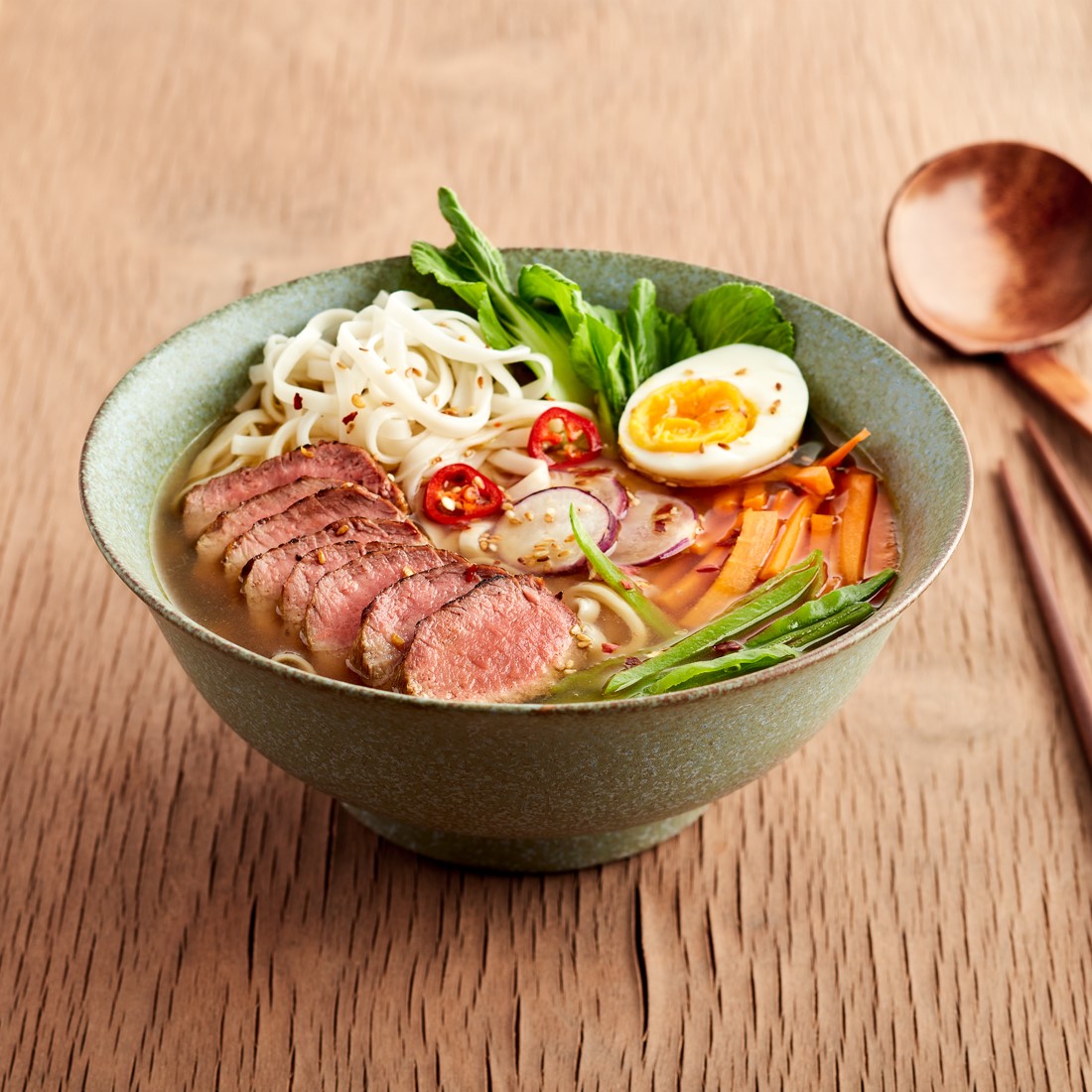 Easy Welsh Lamb ramen