Celebrating Welsh Lamb
– the Italian way!

Continuing our culinary odyssey with top TV chef Francesco Mazzei, we decided to bring him to Wales to learn more about why Welsh Lamb and Italian cuisine are a match made in heaven.
When it comes to producing quality meat, Wales has the perfect environment. The clean air, rich grass and pure mountain streams produce excellence, naturally.
Watch Francesco experience the Welsh way of farming for himself, when he met Ken and Lisa to learn more about life on a hill farm.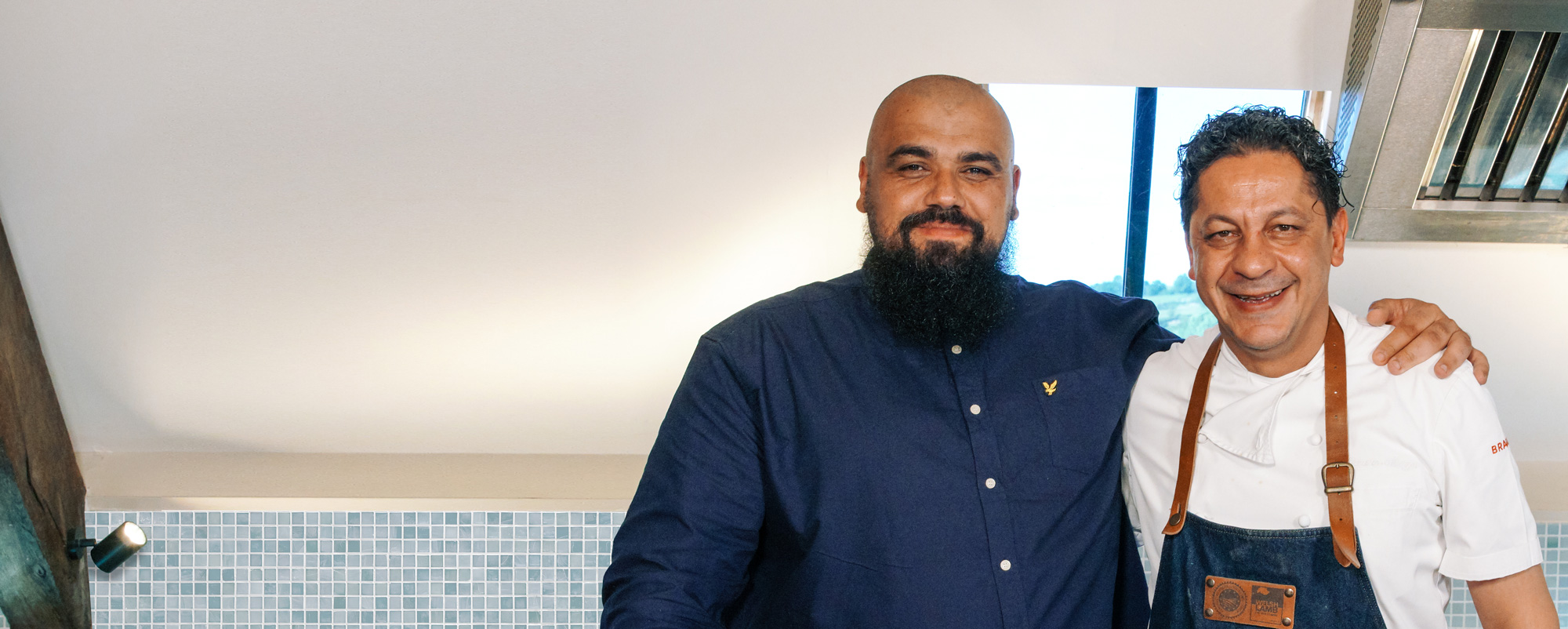 When Francesco met Chris…
With Wales' delicious, natural produce and Italy's unmistakable cuisine, Francesco unites the two countries' enviable qualities and creates culinary works of art.
So when Francesco came to Wales, who better for him to meet than Chris 'Flamebaster' Roberts? Both share one thing in common – a passion for Welsh Lamb – and you can watch Francesco give Chris a Welsh Lamb masterclass, the Italian way!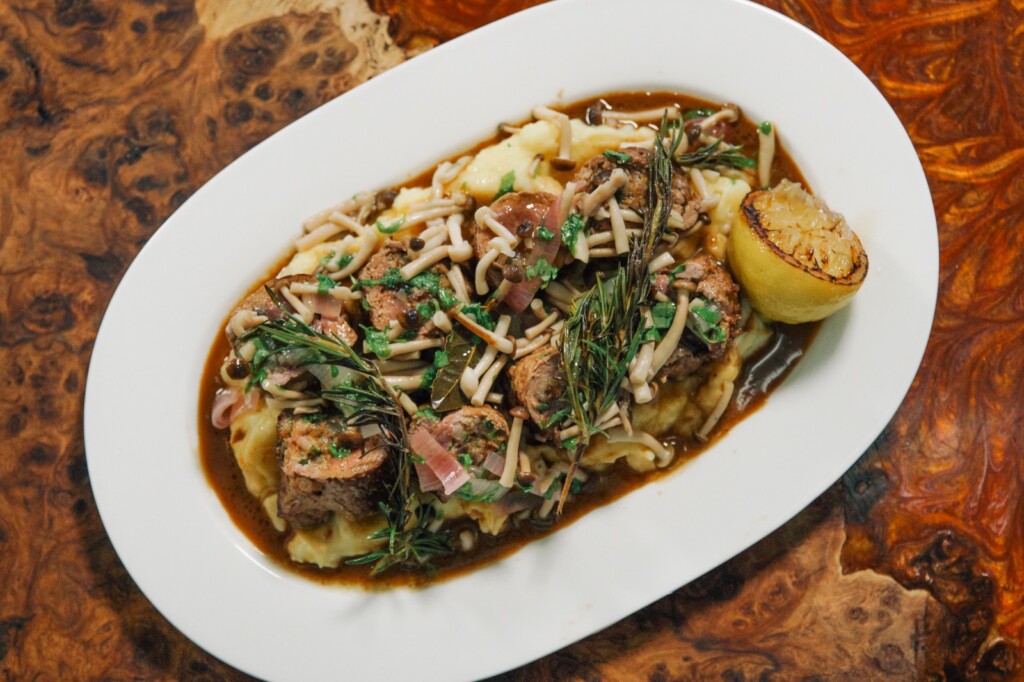 A simple yet impressive dish of rolled escalopes of Welsh Lamb cannon, stuffed with a pancetta, breadcrumb and herb filling, served on fluffy mashed potato, and topped with pickled mushrooms.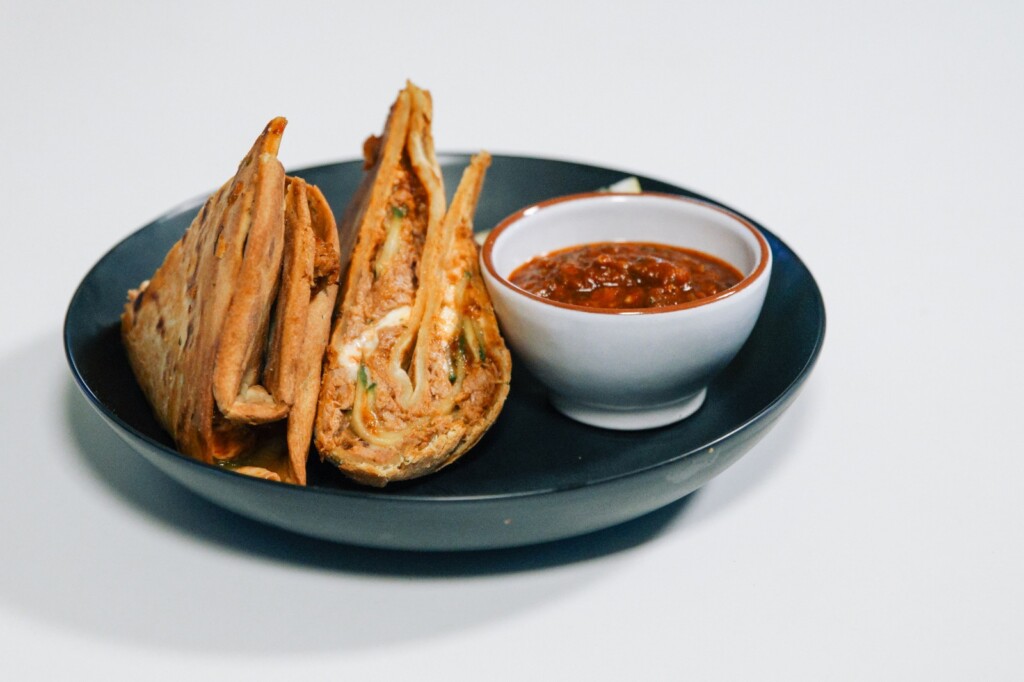 Classic Italian street food with a Welsh twist. Welsh Lamb shoulder, cooked slowly and served in a simple 'piadina' flatbread with a piquant and garlicky tomato sauce, refreshing pickled cucumber and creamy mozzarella. A great dish to share with friends and family.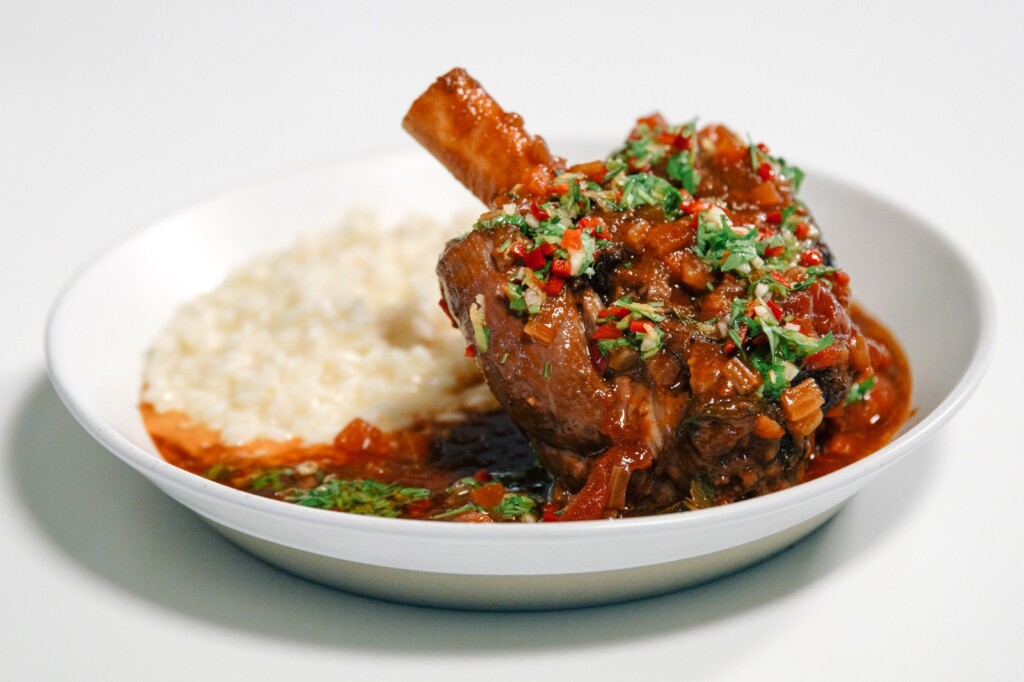 Welsh Lamb shanks cooked slowly 'ossobuco style' for tender, melt in the mouth results. Served with a creamy risotto and finished with a zesty gremolada, this dish is simply sublime.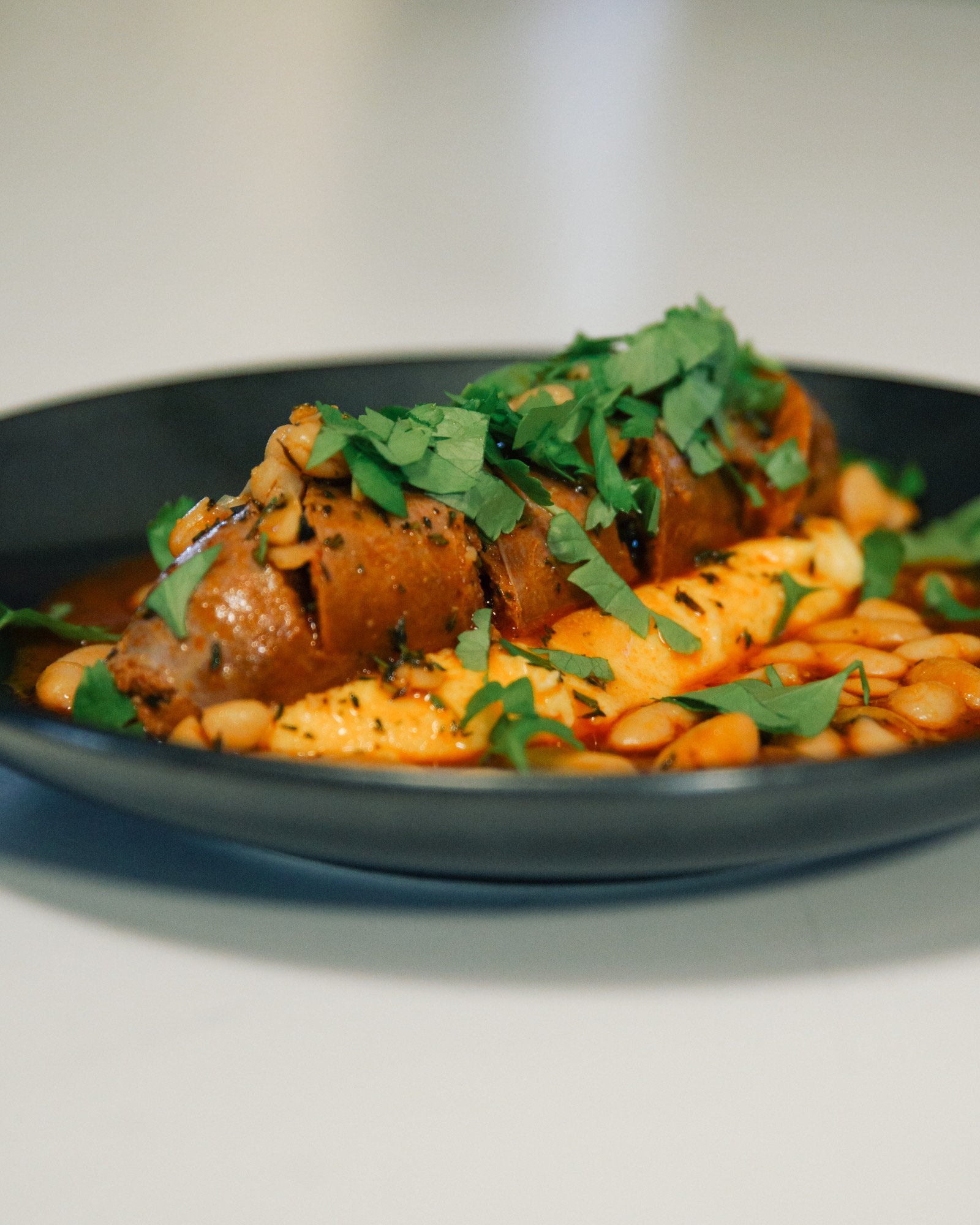 The ultimate sausage and beans dish. Calabrian style sausage made with Welsh Lamb mince, served on a bed of creamy polenta and herby cannellini beans. A great marriage between Welsh and Italian cooking.
Back on the fire
Not to be outdone, however, Chris also took the opportunity to show Francesco how it's done on the fire…
This flavoursome and impressive dish is perfect for summer dining. Juicy and tender Welsh Lamb leg steak cooked on the BBQ and served with a charred vegetable salsa and simple flatbreads, makes a no-fuss summer feast for friends and family.
Another helping of Francesco's delicious dishes
Here are another seven of Francesco's stunning Italian fusion Welsh Lamb recipes for you to try at home.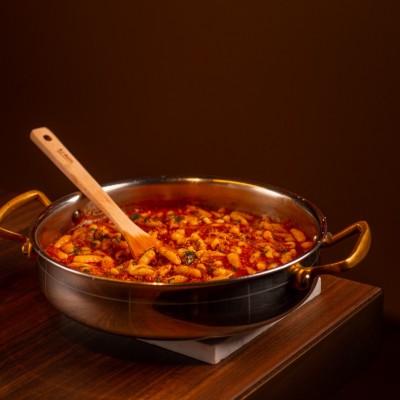 Cavatelli pasta and Welsh Lamb ragout with pecorino, 'nduja and mint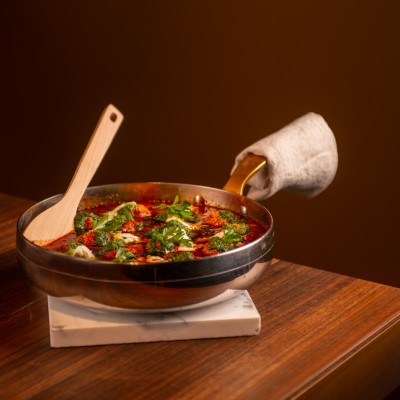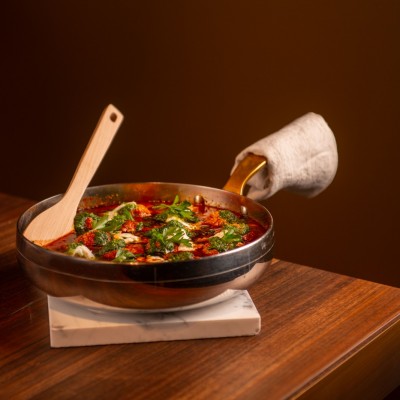 Burrata filled Welsh Lamb meatballs with tomato sauce and basil pesto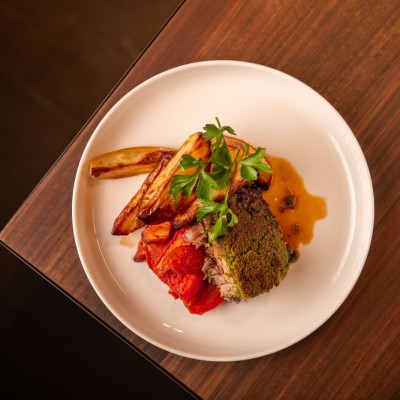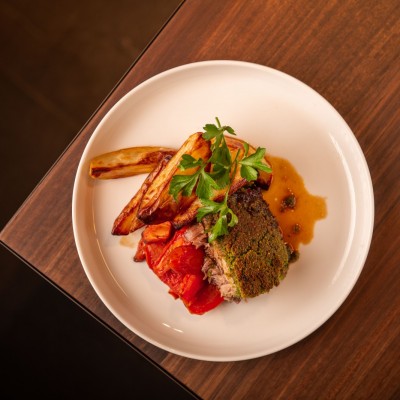 Francesco Mazzei's fornarina style Welsh Lamb shoulder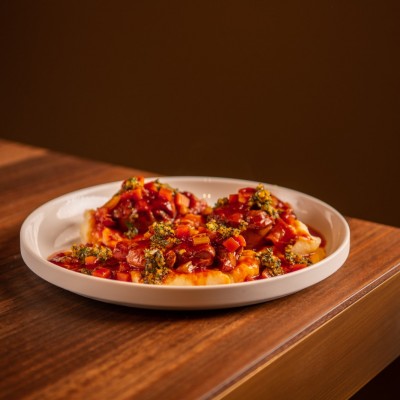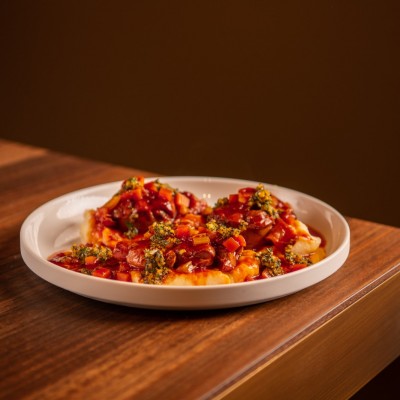 Francesco Mazzei's braised Welsh Lamb ossobuco with buttery mash potato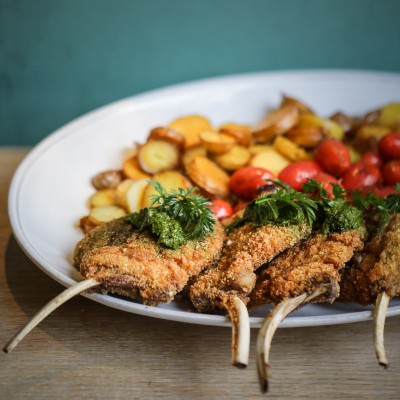 Welsh Lamb chop Milanese, rocket pesto, roasted tomato and sautéed potatoes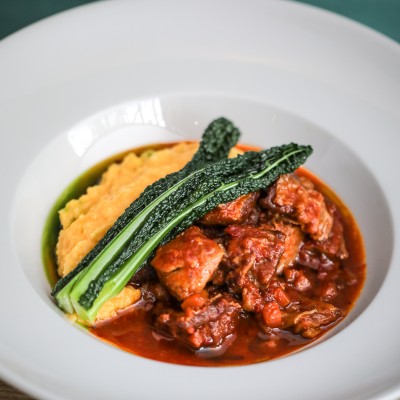 Welsh Lamb breast stew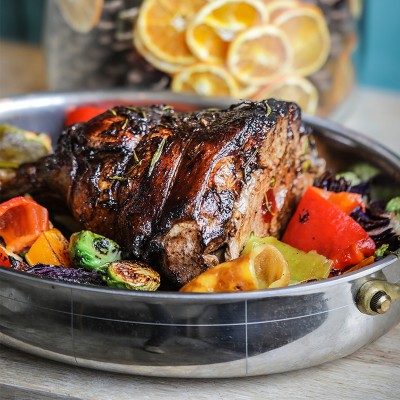 Fruit mustard leg of Welsh Lamb with oven roasted winter veg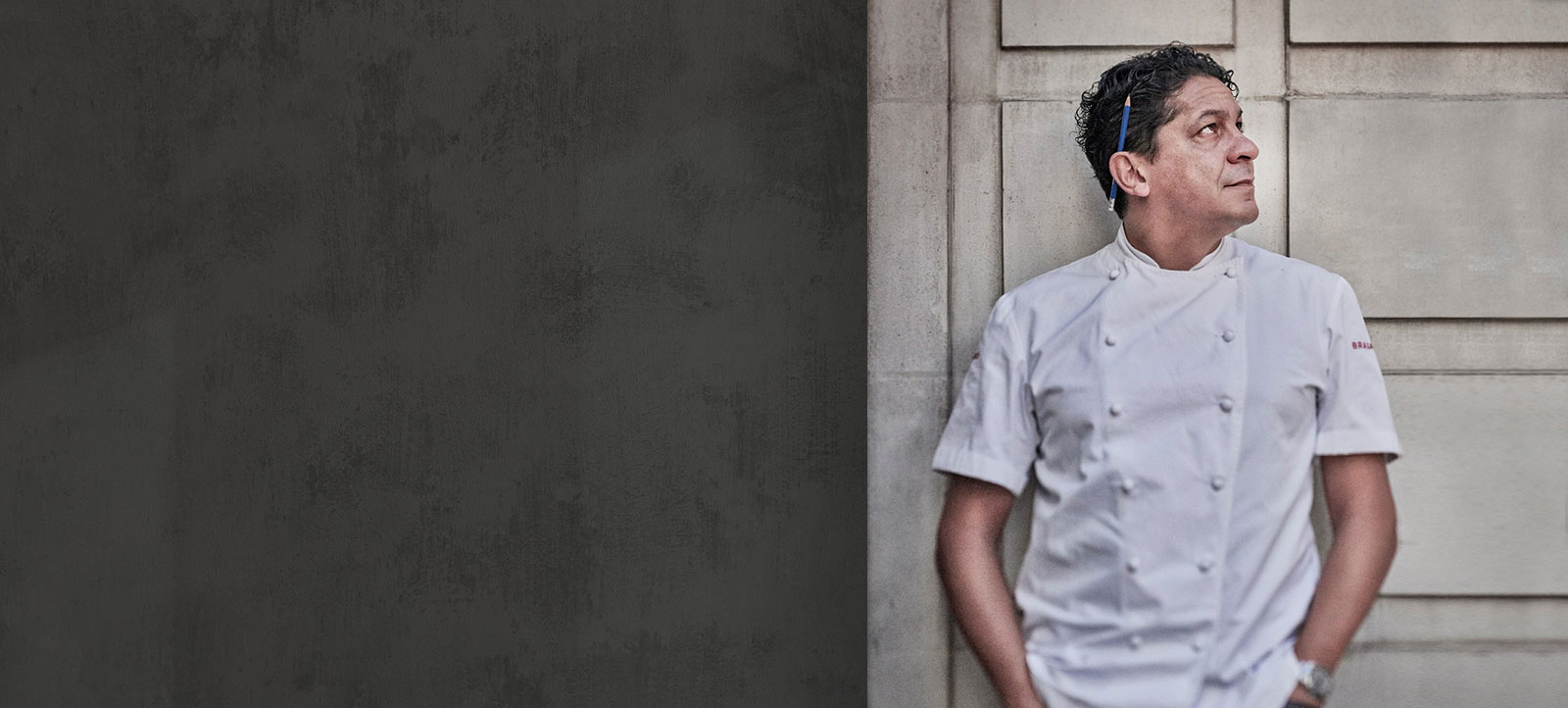 Francesco Mazzei
Born and raised in Calabria, Francesco started his food career very early when he worked at his uncle's gelateria from the age of nine, and has since worked in restaurants all over the world, including Rome, Bangkok and London. A familiar face on television through his regular appearances on the likes of James Martin Saturday Kitchen, MasterChef, Hell's Kitchen Italy, SnackMasters, and more recently on CNN with Stanley Tucci.
Since 2015, Francesco took up the position of chef patron at D&D Sartoria on Saville Row, Mayfair, with his other London restaurants Radici and Fiume soon to follow. He has also published his first cookbook, which specialises in southern Italian cooking, Mezzogiorno by Francesco Mazzei.
Why choose Welsh Lamb?
For Francesco, Welsh Lamb is the natural choice when cooking with this classic meat.
I am fascinated by Welsh Lamb and how the meat is so tender, so when I had the opportunity to see for myself how Welsh farmers look after their flocks, what the lambs eat and where they spend their day, it has made me appreciate it even more.
I love cooking with Welsh Lamb because of the flavour it brings to each dish and it is particularly tender. It is fantastic to know I have this quality product on my doorstep, but straight from the Welsh mountains. It is a great story to tell my customers and my chefs when I am at my restaurants in London.