Slow cooked lamb and beef dishes

Home cook or hot mess? Maybe cooking low and slow is the way to go…
Getting nutritious meals on the table for dinnertime can often be a challenge. But it doesn't have to be that way.
A little bit of prep earlier in the day to start things off in the oven (or slow cooker) is all you need to do, and by dinnertime, you'll have a wholesome meal on the table. Food cooked gently at a lower temperature for longer not only saves you a bit of time, but it tastes delicious and is a great way to lock in all that natural goodness.
No fuss. No last-minute dinner decisions to make. Just serve and enjoy.
Savour the slow cooked flavour
Succulent and superb Welsh Lamb
Slow cooked Welsh Lamb is a favourite of chefs. It enhances the flavour as well as the texture of the meat. From 'fall off the bone' smoked lamb shoulder to moreish medallions and lamb casserole, these Welsh Lamb slow cooker recipes will show you how to achieve that unique, slow cooked result.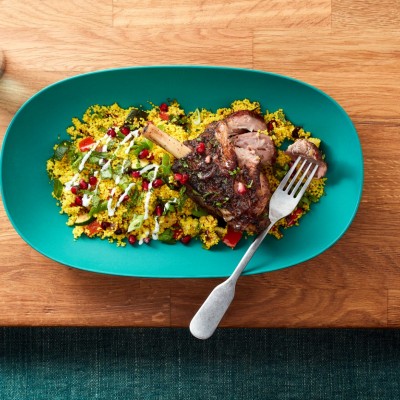 Ludo Dieumegard's Welsh Lamb shank with Ras el Hanout, warm couscous salad, pomegranate and minted yoghurt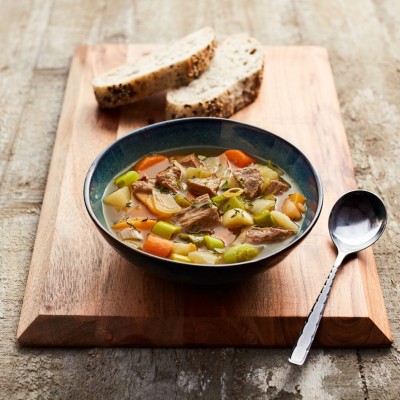 Traditional Welsh Lamb cawl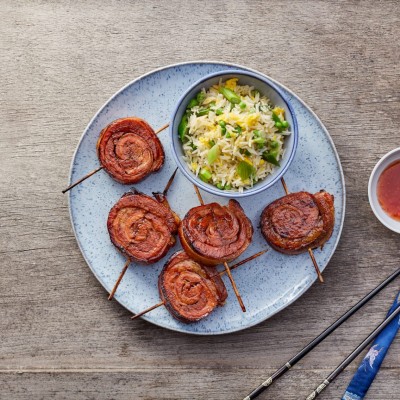 Crispy Welsh Lamb medallions Peking style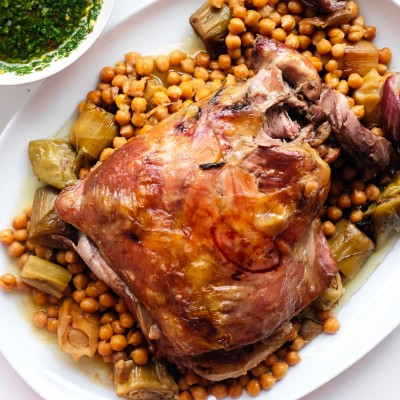 Rocket & Squash's Welsh Lamb with leeks and chickpeas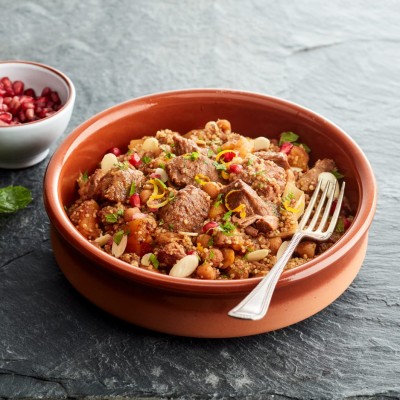 Slow cooked Welsh Lamb tagine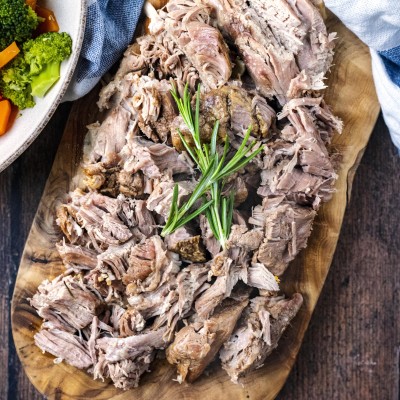 Hungry Healthy Happy's slow cooker Welsh Lamb shoulder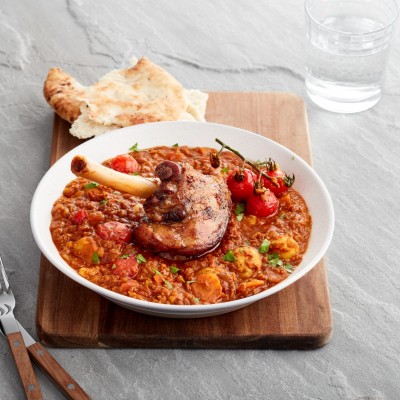 Slow cooked Welsh Lamb shanks with rogan josh lentil and potato ragout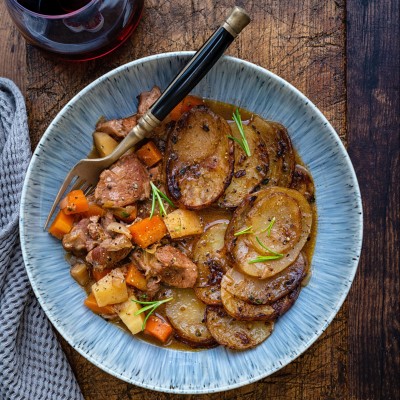 Supergolden Bakes's Welsh Lamb slow cooker hotpot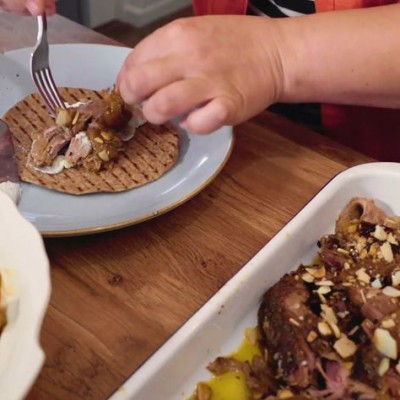 Hang Fire's Moroccan Welsh Lamb mechoui with vegetable tagine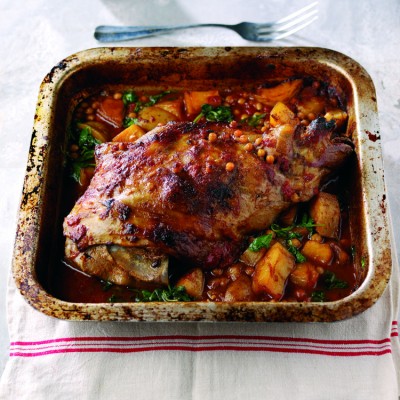 Slow cooked curried shoulder of Welsh Lamb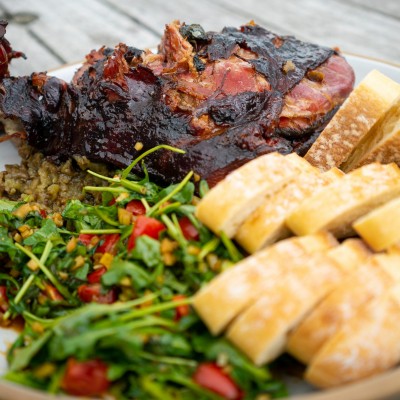 Hywel Griffith's Welsh Lamb shoulder with a chunky tomato and fennel salad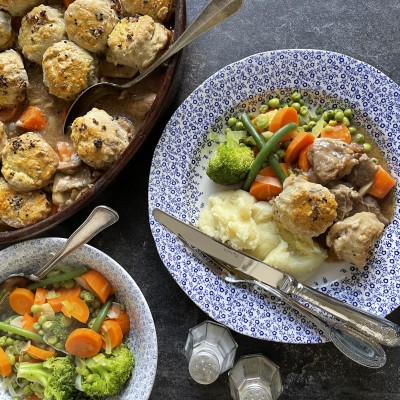 Lavender and Lovage's Welsh Lamb cobbler with garlic scone dumplings
Slow roasted Welsh Lamb shoulder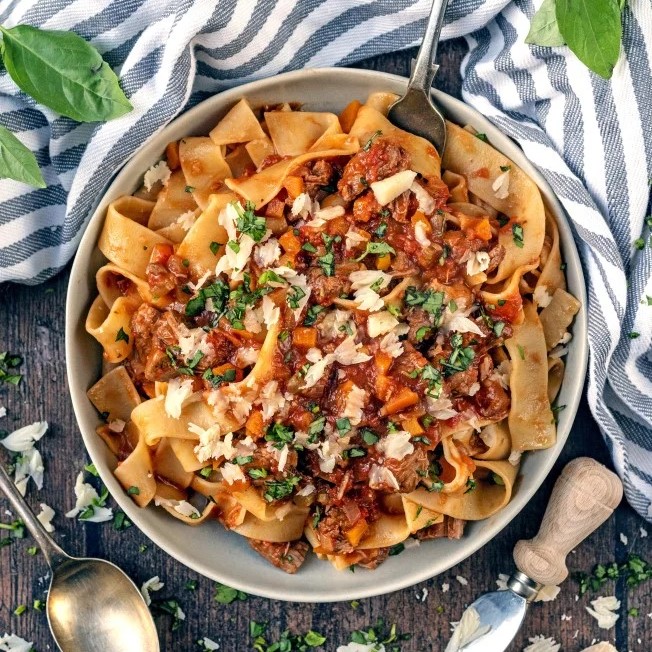 Hungry Healthy Happy's slow cooker Welsh Lamb ragu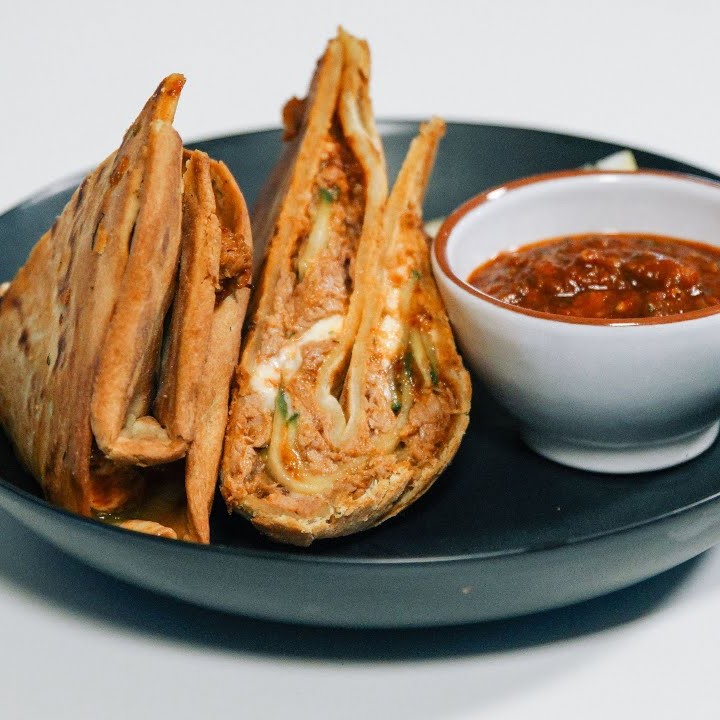 Francesco Mazzei's pulled Welsh Lamb piadina mozzarella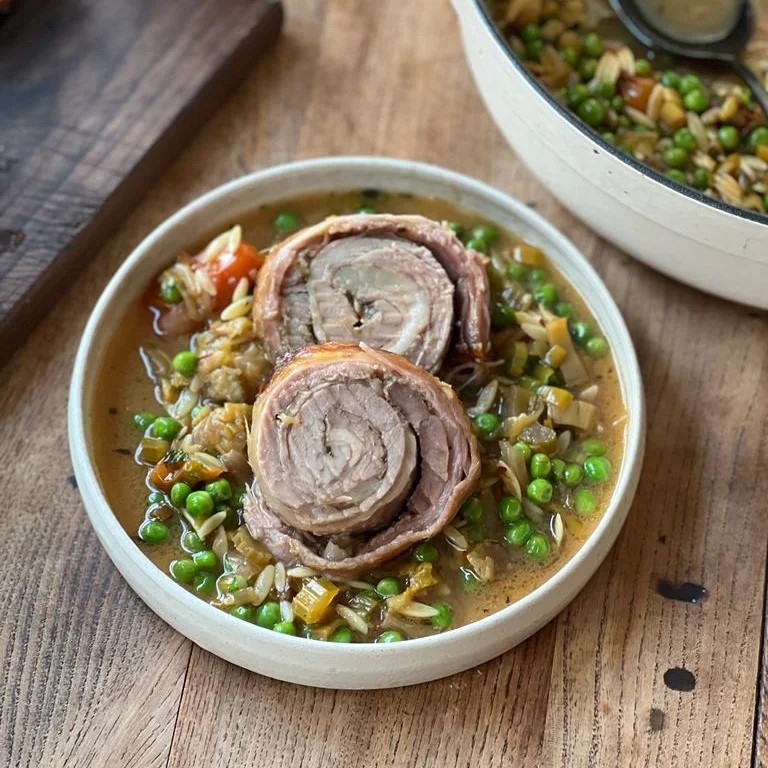 Rosie Birkett's Welsh Lamb breast, chilli and anchovy one pot orzo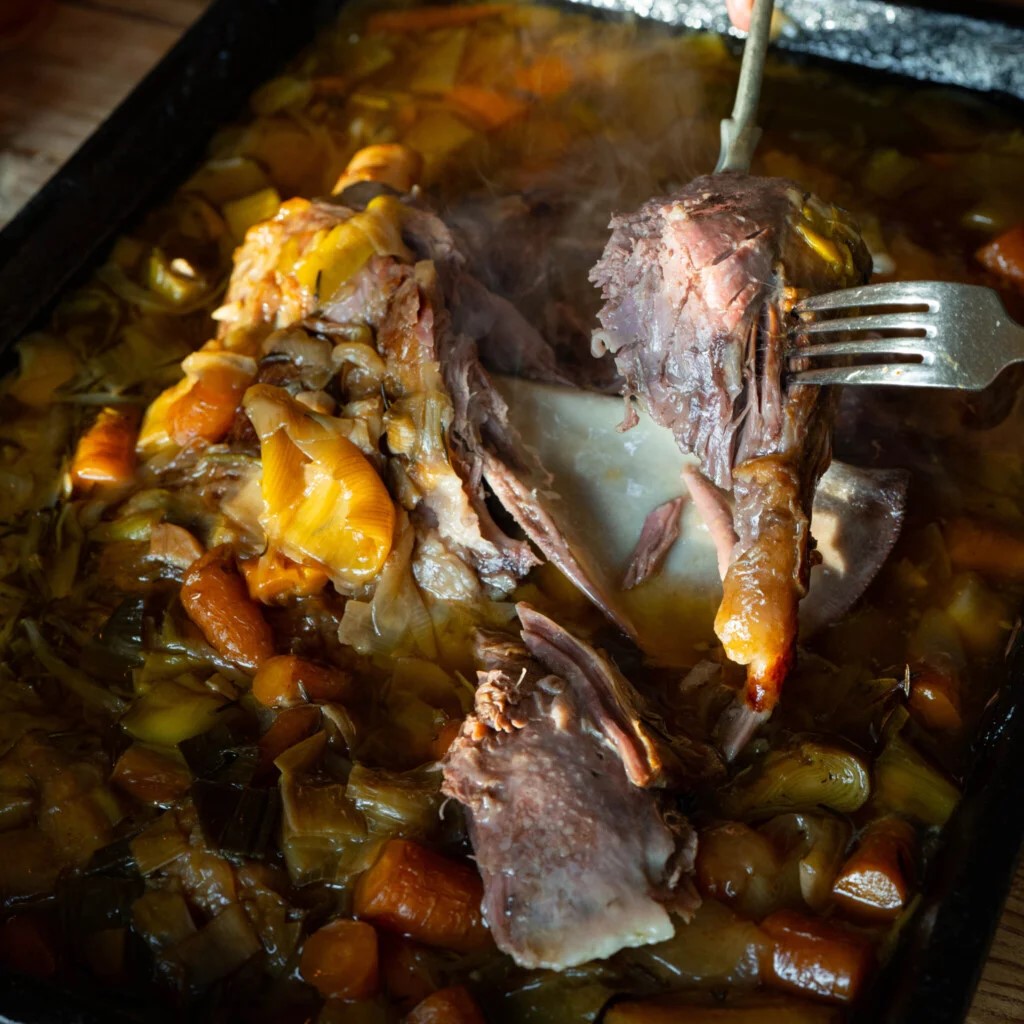 Julius Roberts' slow cooked Welsh Lamb shoulder
Melt-in-the-mouth Welsh Beef
There's nothing more comforting than the aroma of slow cooked beef gently roasting on a lazy weekend. Slow cooked beef is equally delicious as part of rich stews and casseroles. Take a look at our wholesome slow cooked sensations and you'll know how to slow cook beef in no time.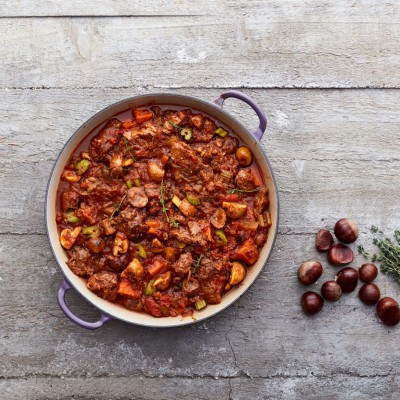 Slow cooked one pot Welsh Beef with chestnuts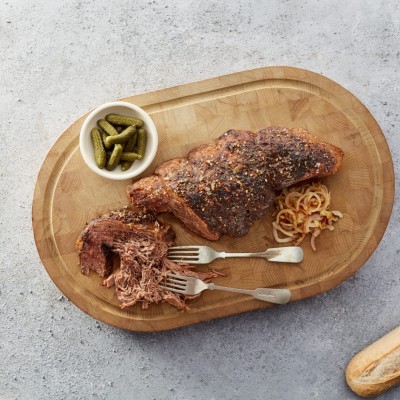 Slow-cooked Welsh Beef brisket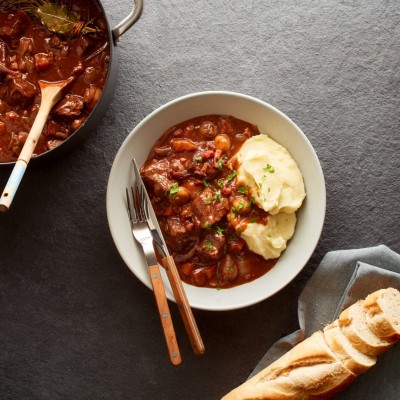 Welsh Beef bourguignon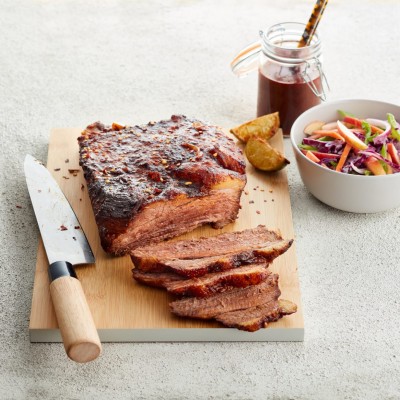 Slow cooked Welsh Beef brisket in a rich and sticky sauce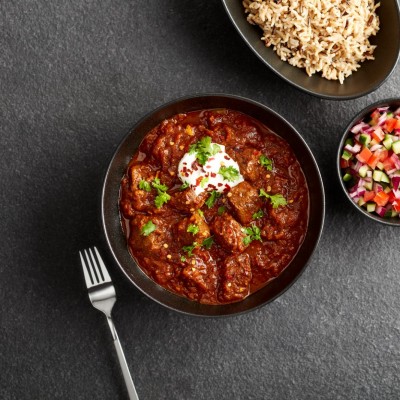 Welsh Beef madras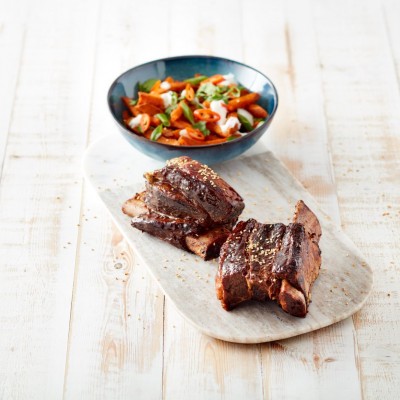 Ludovic Dieumegard's slow cooked short rib of Welsh Beef with soya glaze and loaded sweet potato fries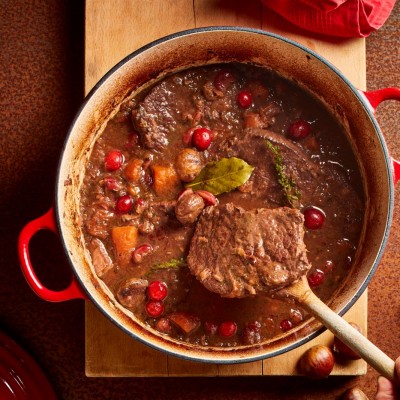 Braised Welsh Beef with cranberry and chestnuts
Welsh Beef oxtail stew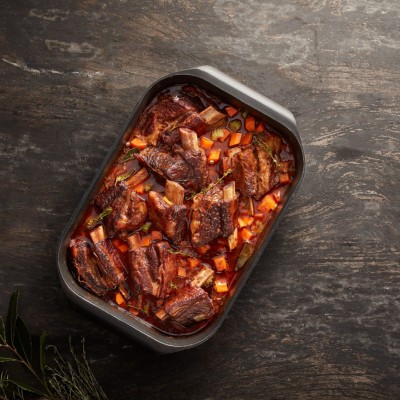 Moreish Welsh Beef short ribs in red wine and herbs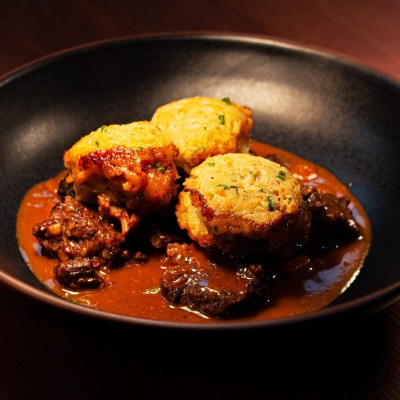 Welsh Beef ox cheek casserole by Tom Simmons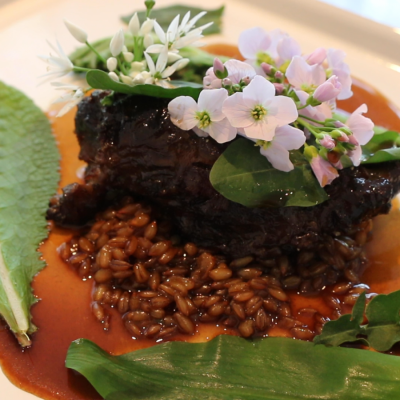 Matt Powell's slow cooked shin of Welsh Beef with bio-dynamic rye grains, hedgerow plants and beef shin reduction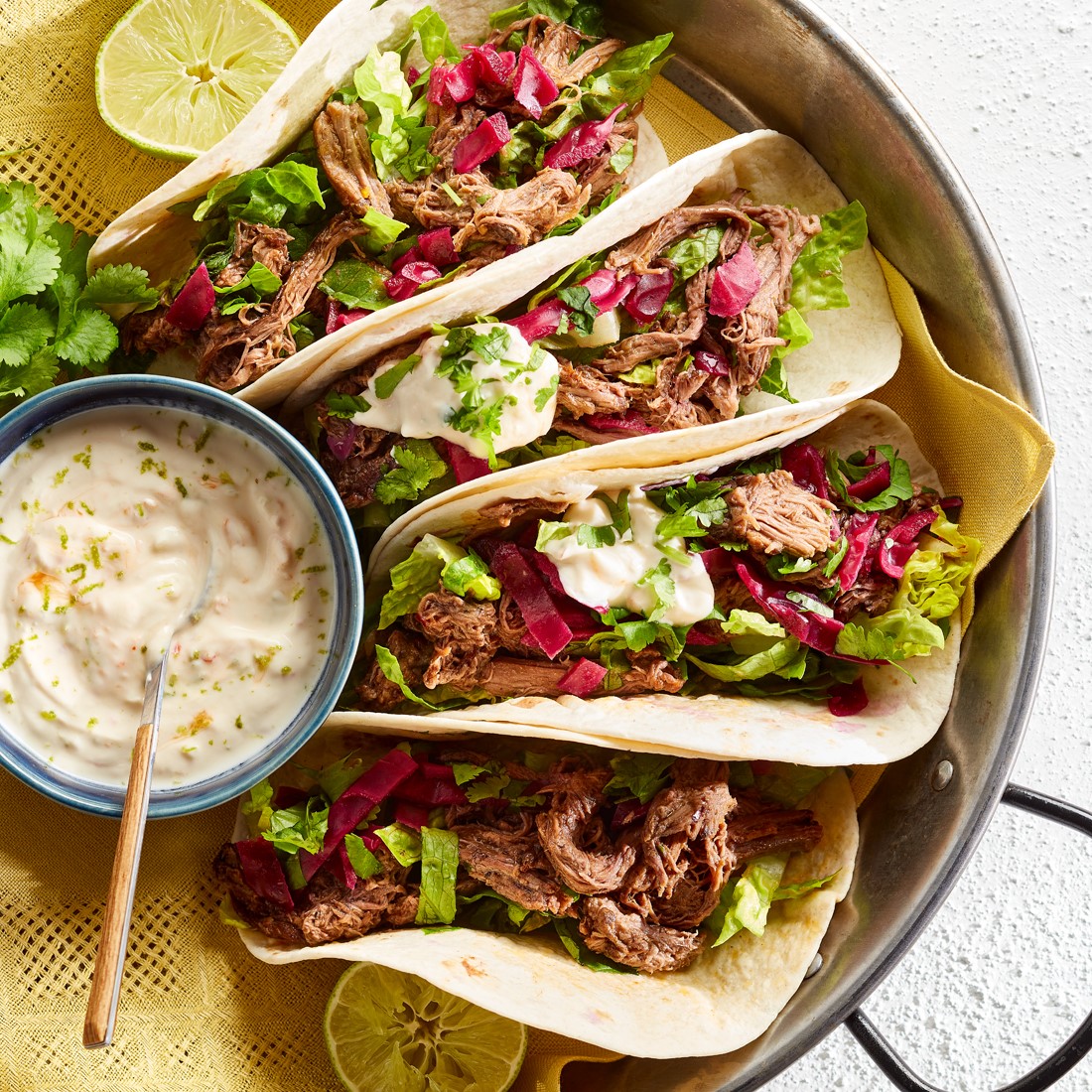 Welsh Beef barbacoa sharing platter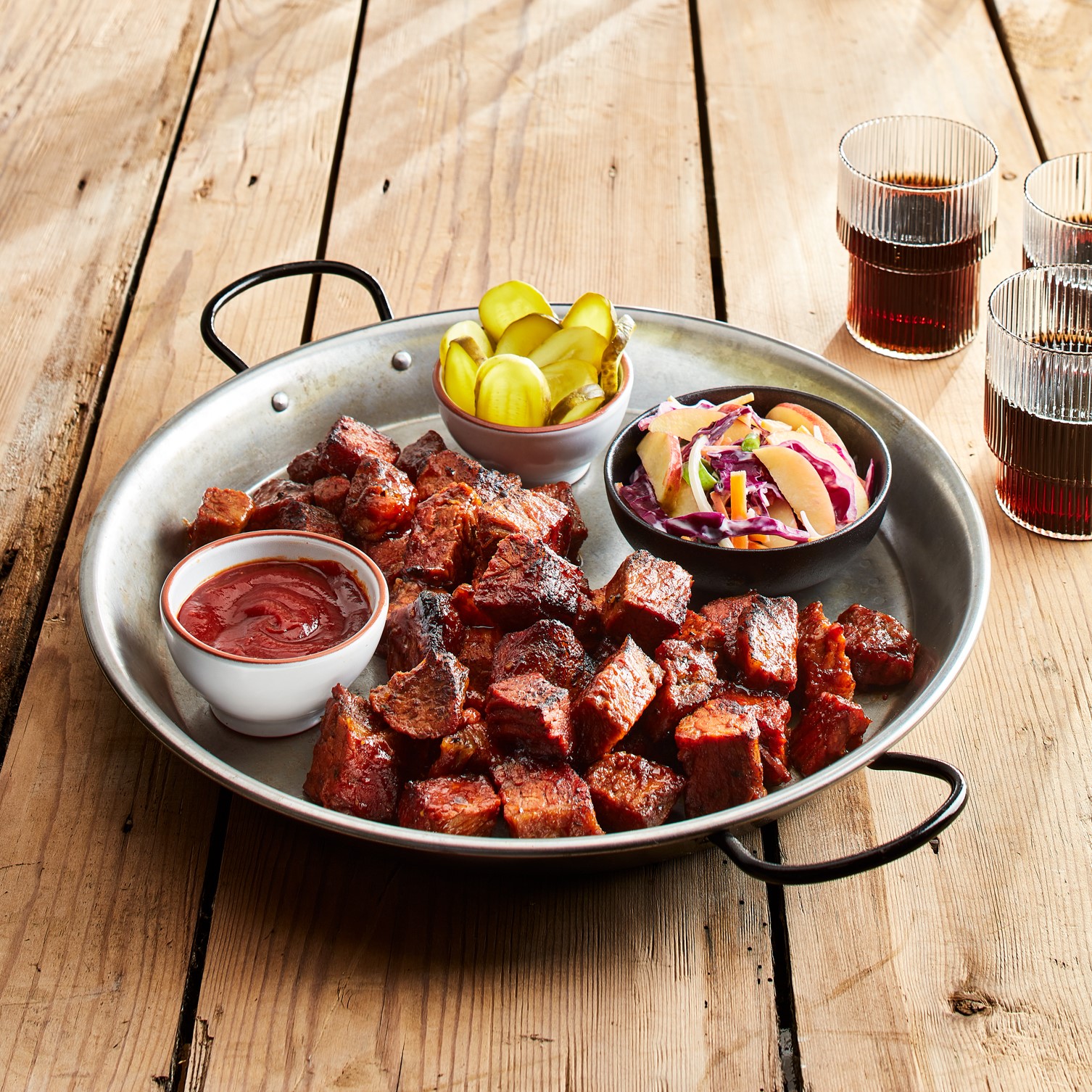 Welsh Beef brisket burnt ends
For melt-in-the-mouth perfection, here are a few ways to cook Welsh Lamb and Welsh Beef slowly:
Traditional and tasty
You can achieve some lovely results by slow cooking meat in a conventional oven. Deep oven trays and ovenproof casserole dishes with lids are ideal for slow cooking that perfect slow cooked beef or delicious slow cooker lamb.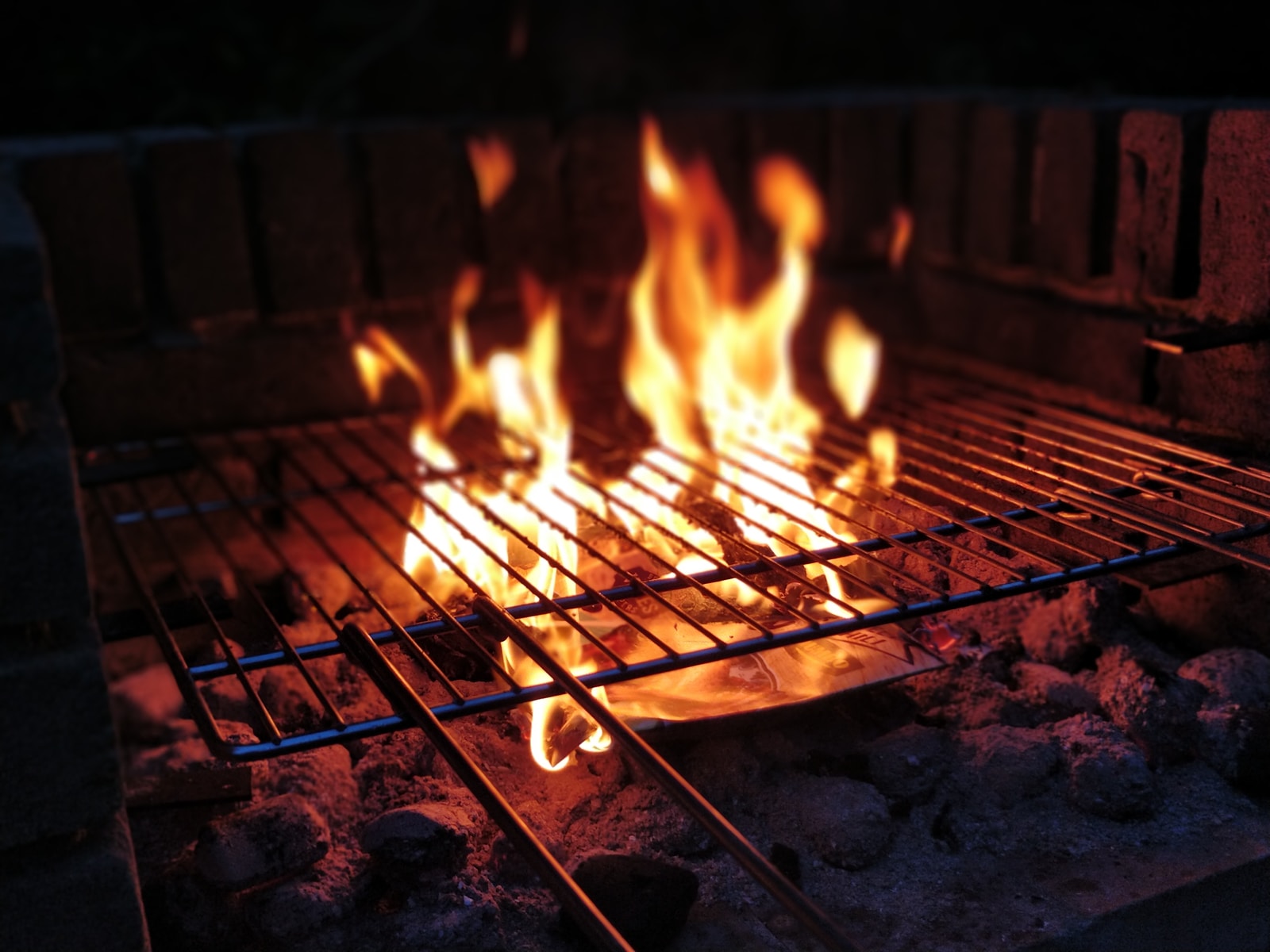 Smouldering and succulent
A smoker is a charcoal / wood fuelled appliance that cooks food low and slow by smoking it. You can achieve similar results on a BBQ, but the cooking temperature needs to be regulated manually. For best results, refer to your smoker / BBQ user manual and before you know it you'll have perfected that smoked brisket or smoked lamb shoulder.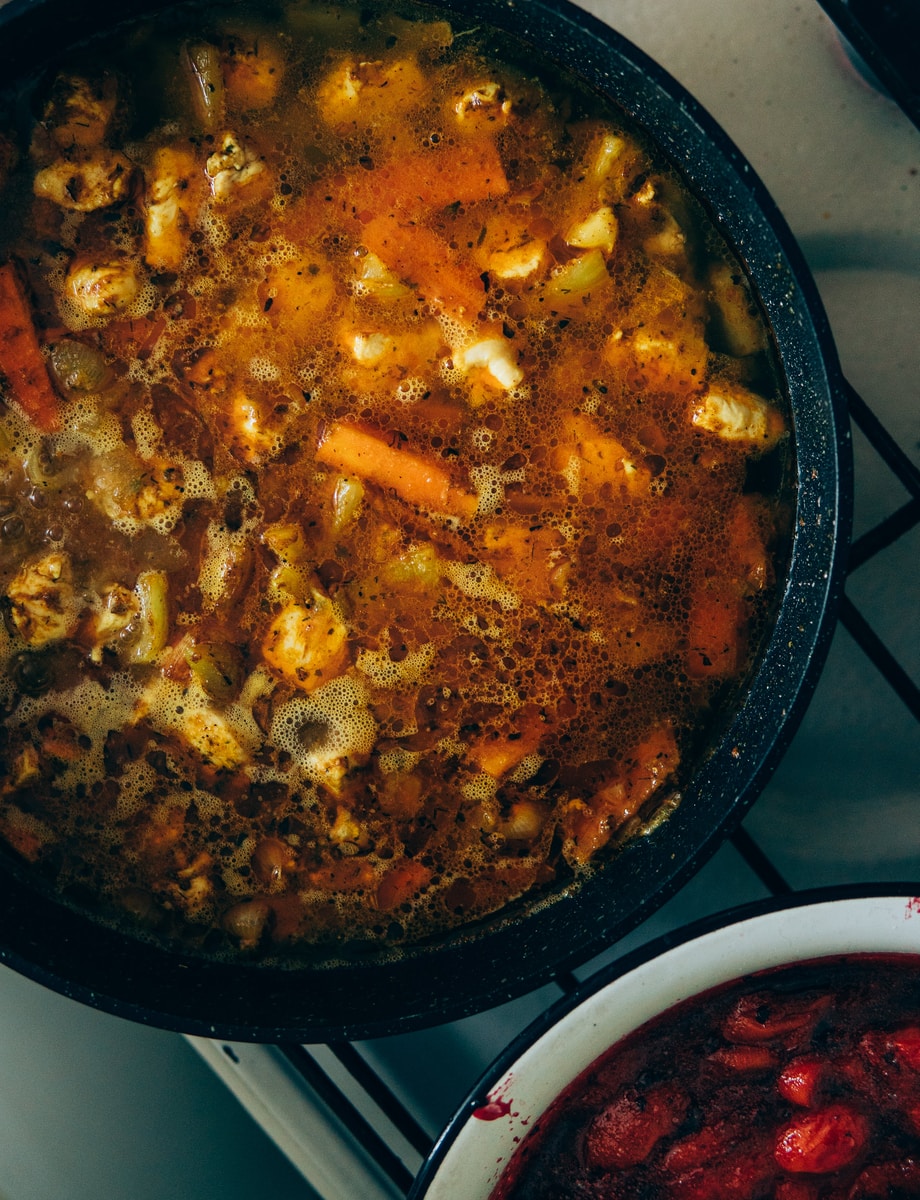 Plug in. Chuck in. Tuck in.
A slow cooker is an electrical countertop appliance. It's a convenient and economical way to cook, using less energy than a conventional oven. Add prepared meat, veg and liquid to the pot, switch it on, and let it do its thing! Great for your lamb or beef casseroles and tender curries.

Allow the meat to reach room temperature before cooking

Sear / brown the meat on all sides first to give depth of flavour

To help make the meat tender, cover or add some liquid (e.g. stock or alcohol)

Use the indirect heat of a kettle BBQ
(away from the hot charcoal) and cover with a lid (open the vent). Keep the cooking temperature consistently low

For extra flavour, add herbs to the coals

Cheaper cuts of meat are ideal for the slow cooker...
as they usually contain more connective tissue

Remove rind and excess fat off the meat

For depth of flavour, sear / brown meat on all sides

Add non-root veg to the end of cooking time

Use less liquid than in conventional oven recipes

If using dairy products, add when cooking has finished

If using fresh green herbs, add just before serving
Benefits of slow cooking
Whether cooking in a conventional oven, smoker or slow cooker, here are some of the benefits of keeping things low and slow.