Fitness skills and awesome grills
Living a healthy lifestyle with red meat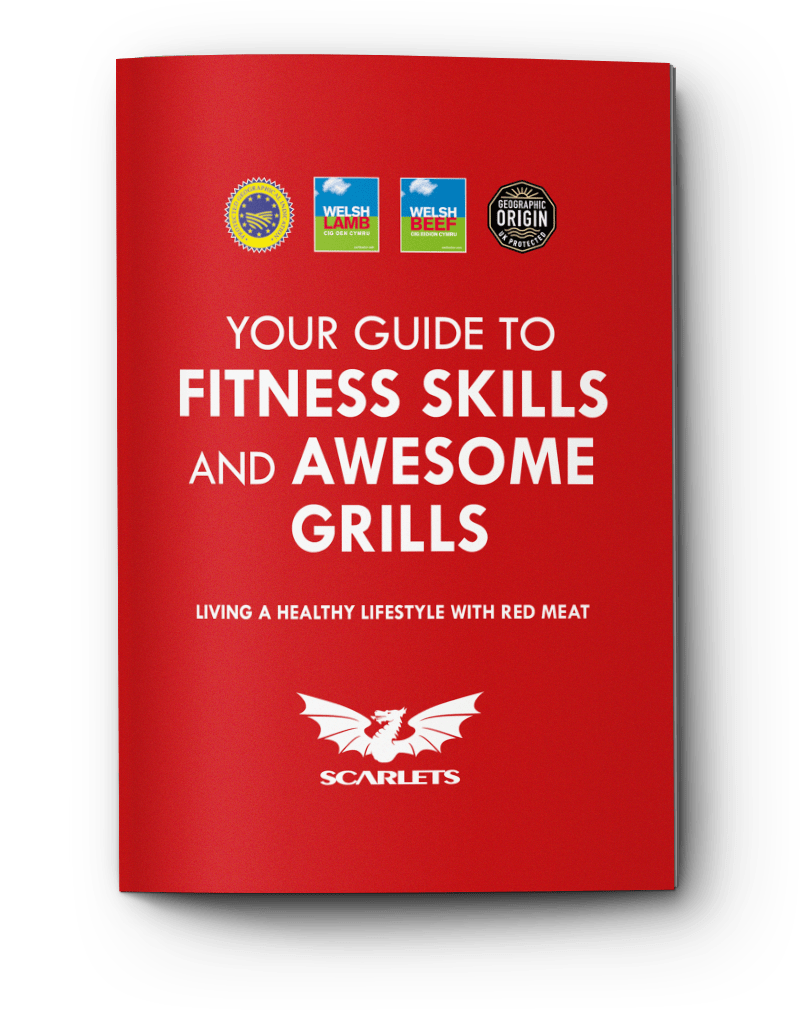 Taking care of our health is important, and particularly during teenage years when our bodies are growing and developing. Being mindful of what we eat and how often we exercise at this stage of our lives can help us ensure we live happily and healthily in the future.
We have teamed up with Llanelli-based rugby team, the Scarlets, to show you how to stay fit and make the most of red meat as part of a healthy balanced diet.
With great tips on how to eat healthily, training circuits, meal planning, some quick and easy nutrient-packed recipes and more be sure to grab your copy of 'Your Guide to Fitness Skills and Awesome Grills'!
Get onside with our guide
To help launch the guide, BBQ sensation and TV star Chris 'Flamebaster' Roberts visited Parc y Scarlets and cooked some Welsh Beef steaks for the team.
Why is nutrition important for your mental health?
Understanding how different foods benefit the body is key to managing your fitness and wellbeing.  From foods that help with stamina to foods that help with recovery – this knowledge is indispensable.
Each vitamin, mineral and nutrient has a specific role to play in the human body, and you can get all you need if you follow a healthy balanced diet.
Can you tackle these recipes?
Impress your friends and family with these nutrient-packed Welsh Lamb and Welsh Beef recipes.
Scarlets' hooker Ken Owens shows us how he makes his Welsh Beef and vegetable chow mein, while scrum-half Kieran Hardy shares his chunky Welsh Beef chilli recipe.
"This chow mein is very easy to make. When you see a high quality, sustainably produced ingredient like Welsh Beef, you know where it comes from. That's hugely important to us as rugby players.
"What I love about this recipe is that I can add all the ingredients to the slow cooker, get on with my training for a few hours, and it's ready and waiting when I get home to help with my training recovery.
From pitch side to grill side
When it comes to managing your fitness, having basic cooking skills is equally as important as honing your skills on the pitch.
Knowing exactly what food you are putting on your plate and how to prepare and cook it will make it so much easier (and better for you), particularly when it comes to rustling up a speedy post workout meal.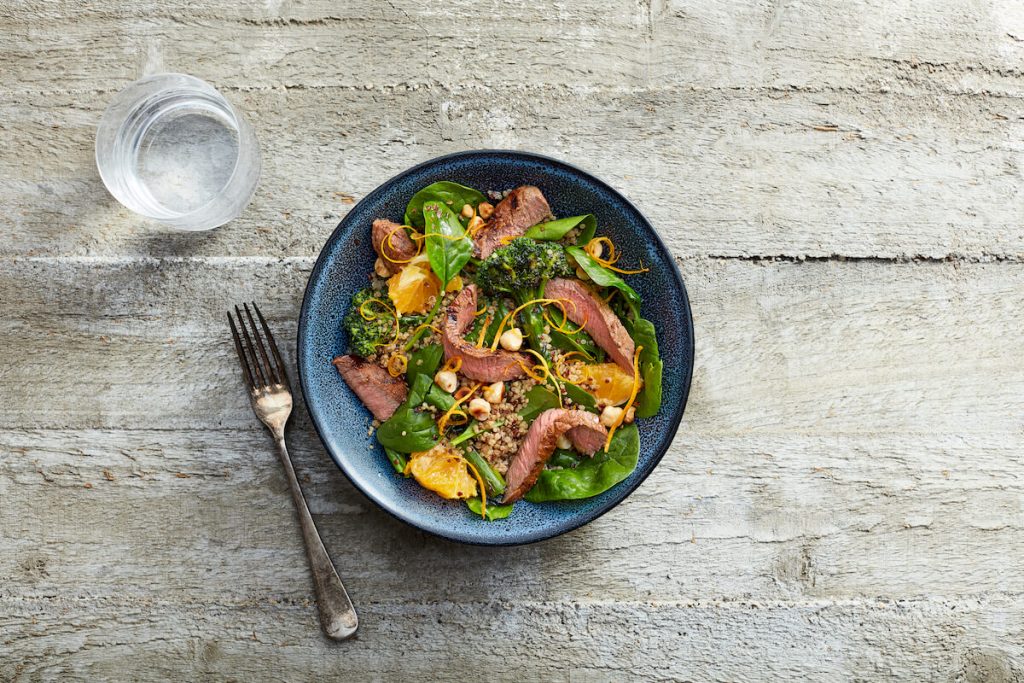 Food for thought…
Did you know… that food contains essential vitamins and minerals that play an important role in every aspect of general health and wellbeing, and can have a positive impact on your mind?
A nutrient powerhouse
Did you know… that red meat is a super supplement of essential vitamins and minerals, giving your body everything it needs in one hit!