While it's usually all about the turkey at Christmas time, why not try something a little different?
Are you looking for a show-stopping centrepiece to grace your festive table this year? Well, how about an attention-grabbing Welsh Beef Wellington with port and mushroom sauce?
This majestic Welsh Beef fillet rolled in a layer of finely chopped mushrooms, delicate slices of prosciutto and wrapped in a golden blanket of buttery puff pastry is a parcel of perfection.  Served with the rich and syrupy sauce, it's a real Christmas cracker.
The beauty of this dish (on top of the fun you'll have adorning it with various festive pastry shapes) is, that like turkey, it can be eaten as leftovers – which is great if you're catering for fewer people.
Another seasonal offering that won't disappoint is our Braised Welsh Beef with Cranberry and Chestnuts.  This casserole, using Welsh Beef braising steak, gets a festive upgrade. Cooked in red wine, beef stock, cranberries and chestnuts it's a worthy contender to the usual turkey fare.  Let all those flavours meld together for a few hours while you sit back and relax…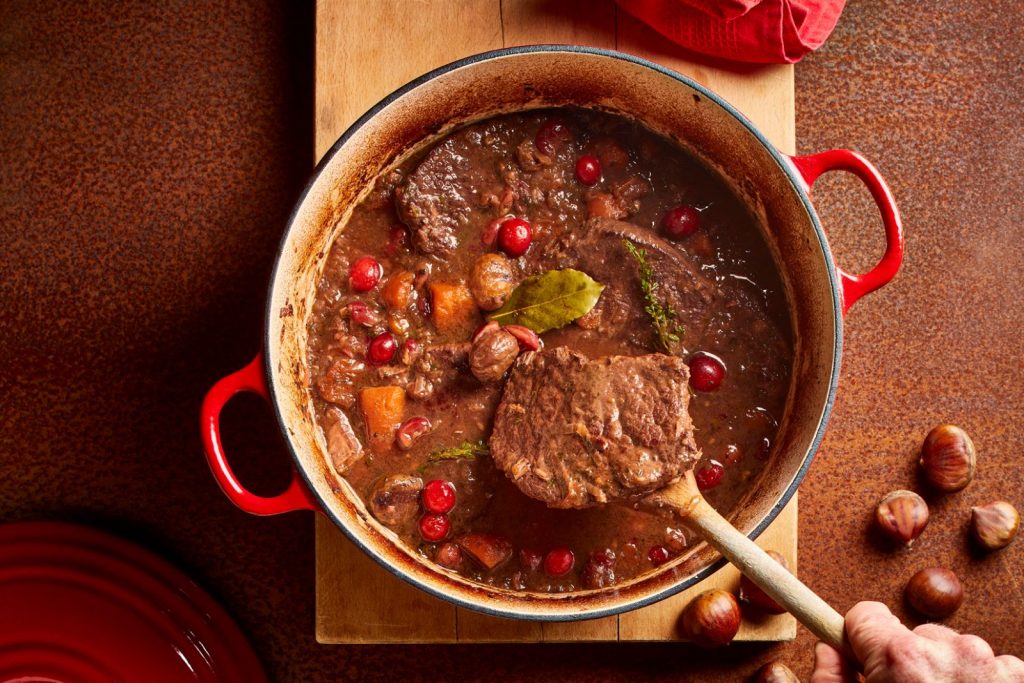 This dish is perfect served with mashed potatoes and celeriac and steamed greens.