It may be a strange time of the year for it to happen, but can you feel the burgeoning of football fever?
Wales are preparing to make their first appearance at a the finals in 64 years, so we are getting in on the act by launching our new football-themed competition.
Just like an old-fashioned magazine or newspaper puzzle, we are rolling back the years to bring you our new contest.
Spot the ball to win it all!
Featuring an image from Wales' last game at the tournament in 1958, we're giving our Welsh Beef followers a chance to win one of five Welsh Beef luxury hampers by playing a classic game of Spot the Ball!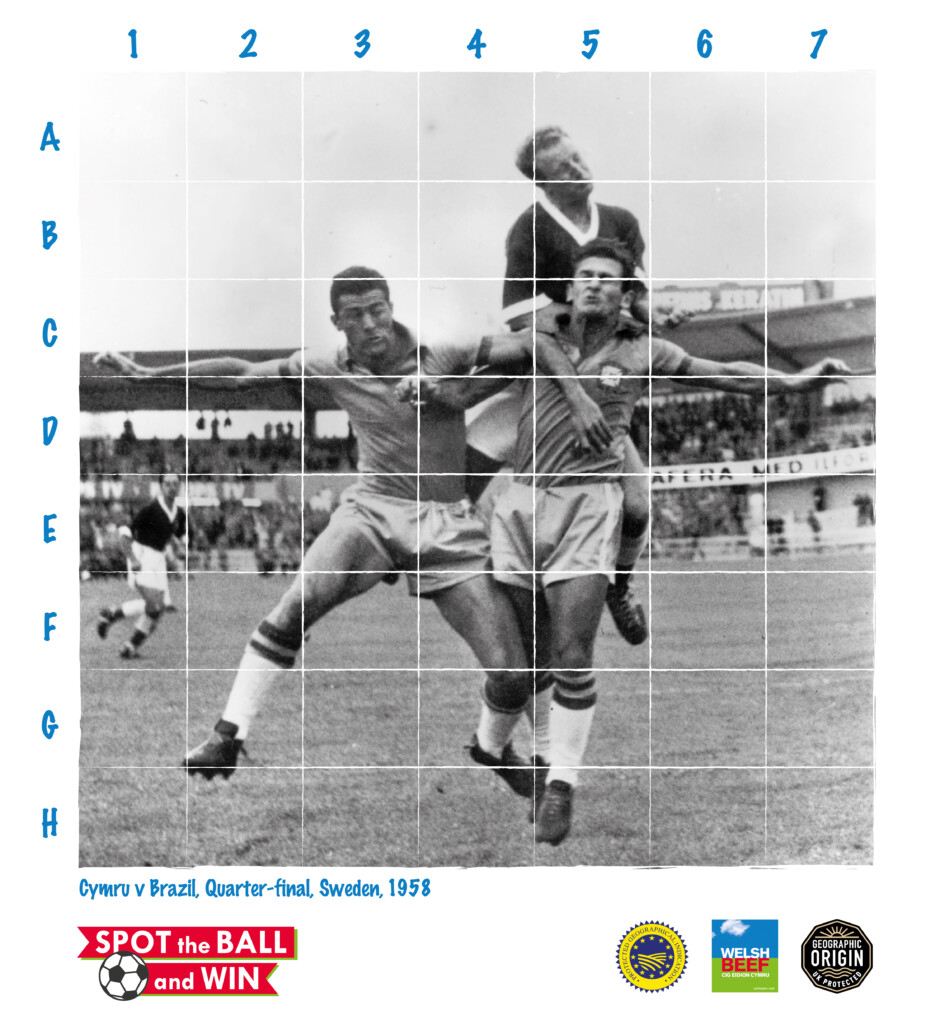 How to enter
Head over to our social channels, like the competition post, follow our Welsh Beef page and tag a friend, and give us your best guess in the comments.
You can find us on Facebook, Twitter and Instagram.
If you think you can guess the correct square, head to our channels now!
Best of luck!
Perfect your game plan
Entertaining family and friends during the tournament? Welcome flavours from the four corners of the world, re-imagined with Welsh Beef. Visit our Buy local. Think global. page for recipes and inspiration.