We're super excited that acclaimed Welsh chef Tom Simmons is supporting our latest campaign highlighting the importance of buying locally sourced meat this Christmas.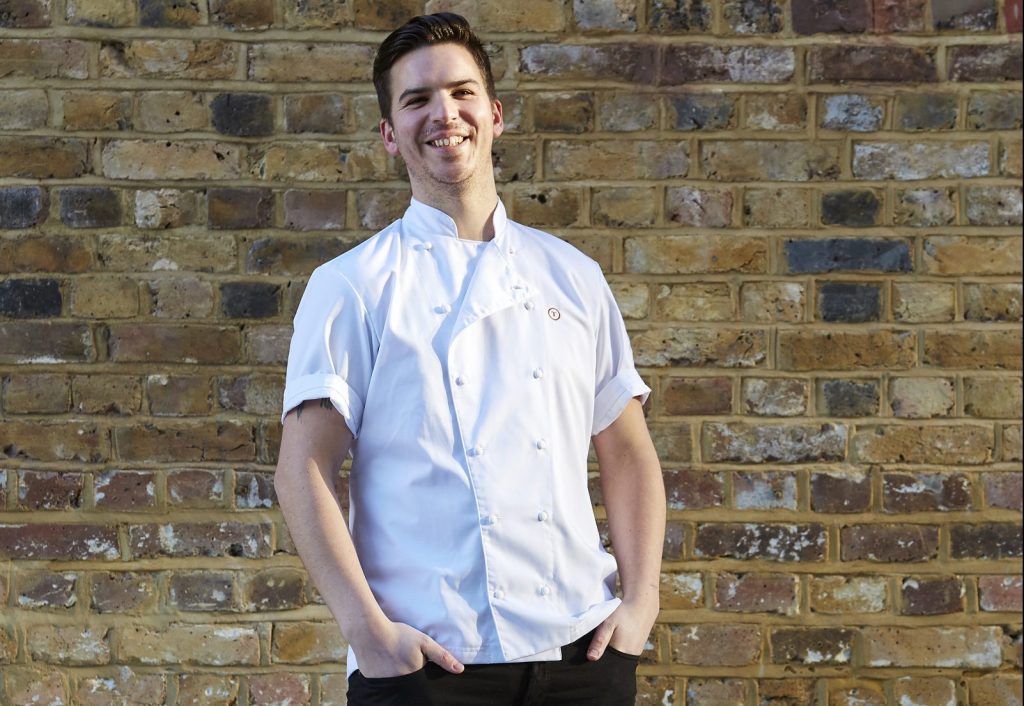 Tom, who has been at the helm of Tom Simmons Tower Bridge in London since 2017, has recently returned to Wales and has opened Thomas by Tom Simmons with his partner, Lois. The new restaurant in Pontcanna, Cardiff is influenced by British and French cuisine and is inspired by his Welsh roots.
Pembrokeshire-born Tom, who has a lifelong love of cooking and a deep respect and passion for nature and home-grown Welsh ingredients, said: "Christmas is a busy time for us, but we always pay attention to detail on the quality and taste of our food – that's why we only use the best produce from our local suppliers and farmers.
"We believe that locally produced meat tastes fresher and better than produce that's been mass produced and has travelled further to get to people's plates, so we're delighted to support any campaign that promotes supporting Welsh food producers.
"I have a personal relationship with each supplier to ensure I'm using the best possible ingredients. I know exactly which farms my butcher sources his meat from, so I trust that what we put in front of our customers is what it claims to be. Traceability makes such a difference to us and ultimately our customers can have confidence in the quality of the product.
"When I buy from a local butcher or supplier, I know I'm not only getting a quality product, but I'm supporting the local economy and helping the environment too by cutting down on food miles. Everyone can play their part in helping our smaller local food and drink retailers this Christmas."
So to help inspire you to make the most of some of the wonderful produce that is available on your own doorstep this festive season, Tom has created a trio of tempting recipes for you to try at home.
Full recipes available here:
Welsh Lamb cannon with crushed swede