Are you in a bit of a Christmas pickle? Is turkey on your Christmas menu but the thought of it fails to get you very excited?
As you are here and already curious, why not explore our delicious festive dishes – we have plenty to show you. And remember, it does not always have to be turkey.
To see you through the festive season, we have a Santa's sleigh brimming with recipe ideas using Welsh Lamb and Welsh Beef.
Read on for show stopping centrepieces, delectable party nibbles and winter wonderland one pots.
No turkey. No problem.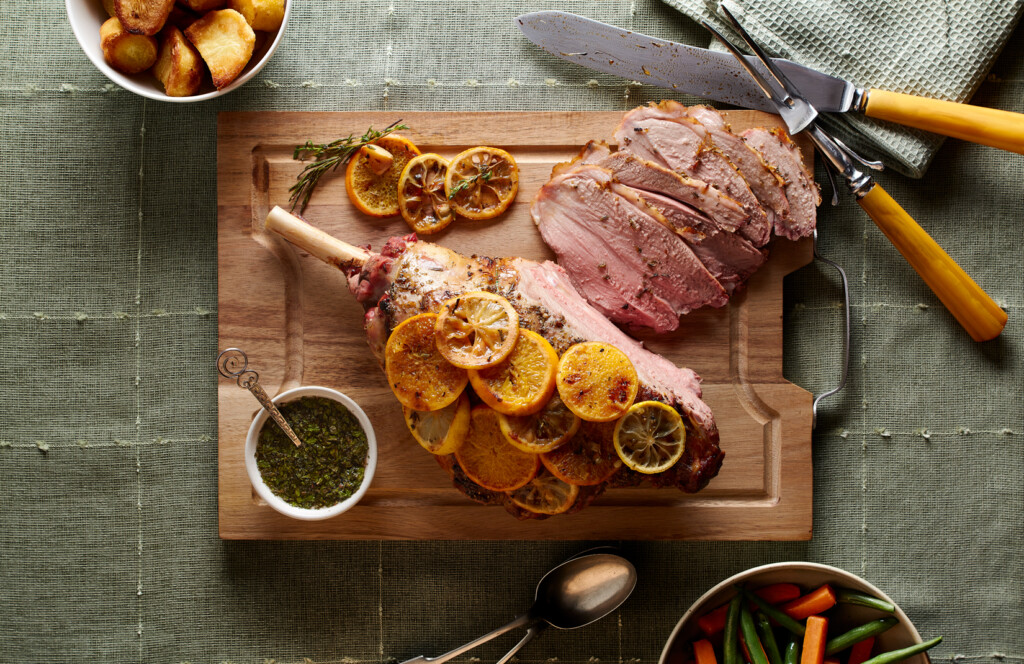 The beauty of serving Welsh Lamb and Welsh Beef instead of turkey is that you can still enjoy your favourite Christmas trimmings such as roast potatoes, parsnips, sprouts and cranberries!
Therefore, while Welsh Lamb and Welsh Beef for Christmas Day lunch may ruffle a few feathers among turkey traditionalists, guests will surely raise a glass, not an eyebrow, to one of these stunning roasts.
Our showstopper centrepiece of roast leg of Welsh Lamb topped with herbs, garlic, and lemon and clementine slices will impress guests with its vibrant appearance, while Francesco Mazzei's fruit mustard leg of Welsh Lamb with oven-roasted winter veg will also bring a pop of colour to the Christmas table.
Bursting with delicious Christmas flavours, our roast leg of Welsh Lamb with gin and cranberry will certainly get your guests in the festive spirit!
If you prefer to serve beef on Christmas Day, our juicy roast sirloin of Welsh Beef with red wine glaze and topped with crispy onions will not disappoint, while our Welsh Beef Wellington with port and mushroom sauce is a real showstopper!
Alternatively, for a simple, classic roast beef dinner, try our herb crusted roast Welsh Beef – equally delicious with all the Christmas trimmings!
These roasts also make excellent options for a Boxing Day feast.
Get the party started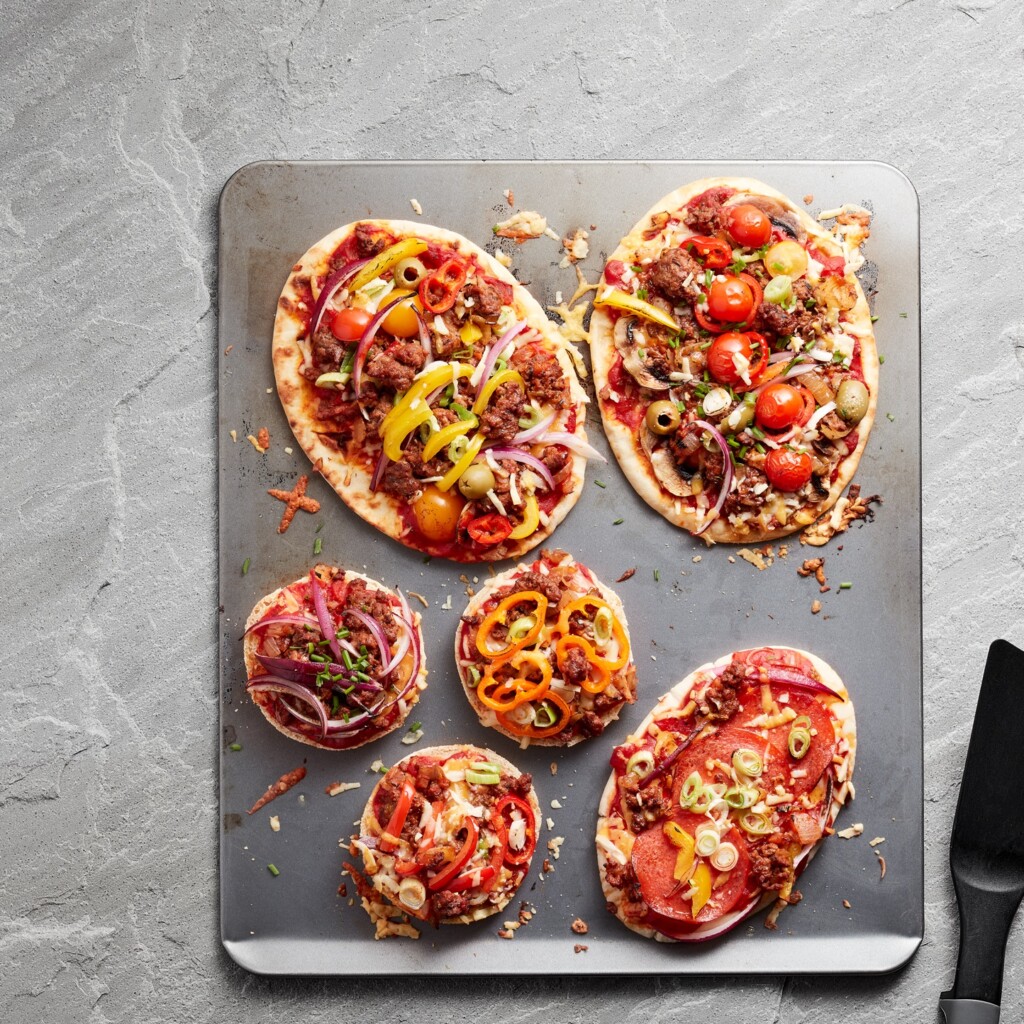 While Christmas Day may be the focus of festivities, do not forget Christmas Eve and New Year.
Party guests love something a little different to put on their plate, so give your guests something juicy and delicious to nibble on such as delectable Welsh Lamb and Welsh Beef.
Our sticky Welsh Lamb riblets and our salt and pepper Welsh Lamb riblets will elevate your party prowess – just make sure you have one before they all disappear!
Do you have a party trick? Make it a memorable one with these crunchy Welsh Lamb lollipops or crispy Welsh Lamb medallions Peking style.
If you are looking to serve some beefy nibbles at your party, try our crunchy quinoa Welsh Beef goujons served with dips or some moreish Welsh Beef brisket burnt ends. These lovely nibbles will be an ice-breaking talking point!
And remember – a party is not a party without pizza slices. However, do not serve any old pizza. Serve these compact and colourful Welsh Beef mini pizzas, loaded with mince, veg and cheese for ultimate party plate appeal.
Festive all-in-ones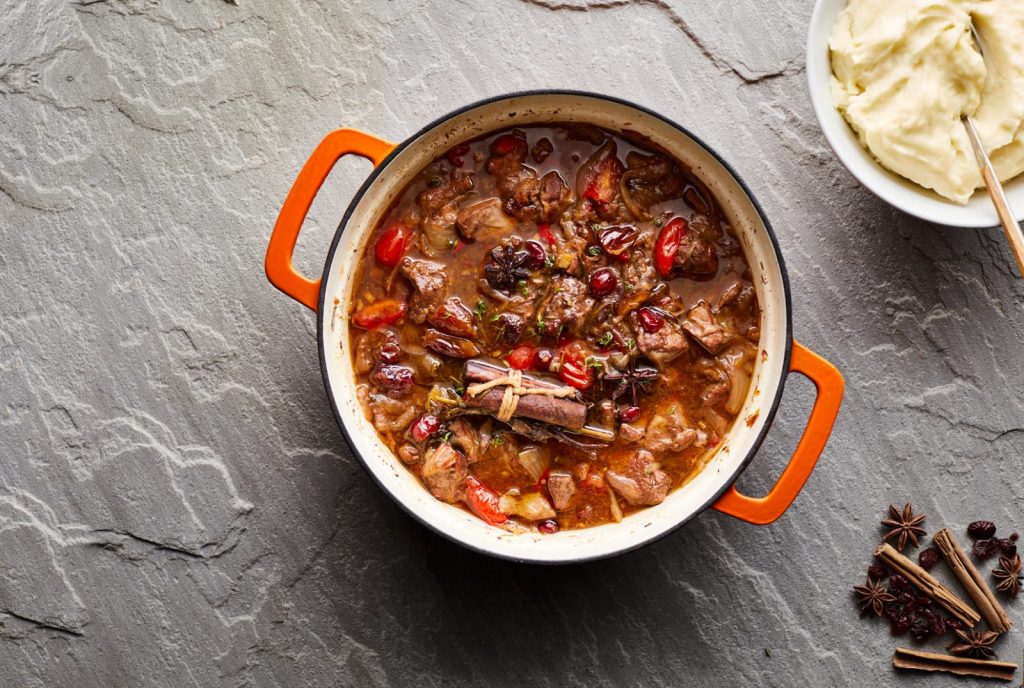 If you enjoy relaxing in your new onesie over Christmas and New Year, why not continue the laid-back theme and make an all-in-one meal – take the day off, and just let the cooker do all the work.
From sumptuous casseroles to tasty tray bakes, our recipes let you create some amazing dishes without compromising that all-important quality time with friends and family.
Why not make Boxing Day blissful and sweeten up any hard to please guests with our honey glazed half-leg Welsh Lamb with crispy parsnips and pears, or pull some crackers over our Christmas spiced Welsh Lamb casserole – all the flavours of the festive season without the fuss.
Unexpected guests? For a comforting dish that is quick and comforting, try our Welsh Lamb rarebit hotpot. Using leftover roast Welsh Lamb, you can easily rustle this dish up, and you will more than likely have most of the ingredients already! Phew!
Alternatively, our braised Welsh Beef with cranberry and chestnuts epitomise the traditional flavours of Christmas, together with our slow cooked one pot Welsh Beef with chestnuts.
Make Christmas and New Year entertaining simple and delicious with Welsh Lamb and Welsh Beef.