Our virtual recipe collection is already bulging with our favourite Welsh Lamb dishes, proving that Welsh Lamb is incredibly versatile. But of course being a virtual recipe binder, we thought there is always room to sneak a few more in. So this year we partnered up with some of the UK's most popular food and lifestyle bloggers for an extra helping of Welsh Lamb exclusives.
With huge numbers of followers on social media, our foodie influencers know a thing or two about showcasing the best products and trying out (or starting!) the latest trends, so we knew our lovely Welsh
Lamb was in good hands. Here's a rundown of their mouth-watering Welsh Lamb marvels. Behind Telltale Food is Julius Roberts, a former London chef who now farms sustainably in Dorset. His slow cooked Welsh Lamb with a herby broth is a bowlful of good, honest wholesome food and is delicious served with mustard mash and Swiss chard.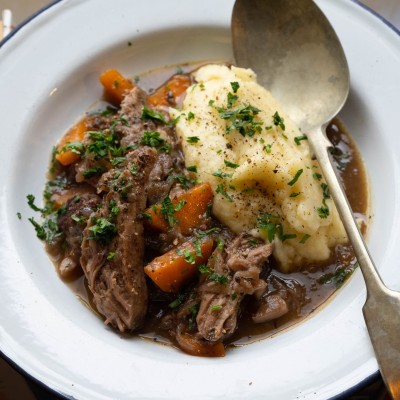 The Hungry Healthy Happy blog was started by Dannii in 2011 when she started sharing healthy recipes online. Now joined by her husband Dave, HHH covers lifestyle and wellbeing. They believe in making healthy meals balanced as well as exciting. Try their easy, melt-in-the-mouth Welsh Lamb shish kebabs or equally as delicious the slow cooker Welsh Lamb shoulder. The oven baked Welsh Lamb chops are also quick and convenient to make as the vegetables are cooked with the lamb.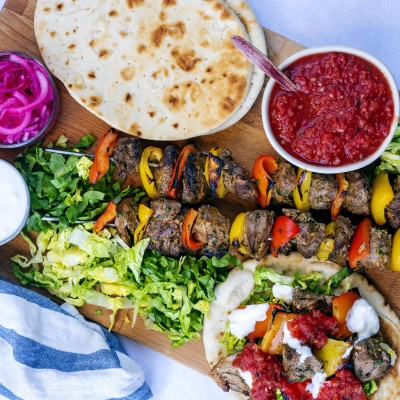 Ciara Attwell is a food writer and cookbook author and is the creator of My Fussy Eater. While specialising in fussy eating, her aim is to get kids to eat better and creates family friendly recipes. Her Welsh Lamb shank casserole is a wholesome slow cooked dish that's perfect to serve the family on those chillier days.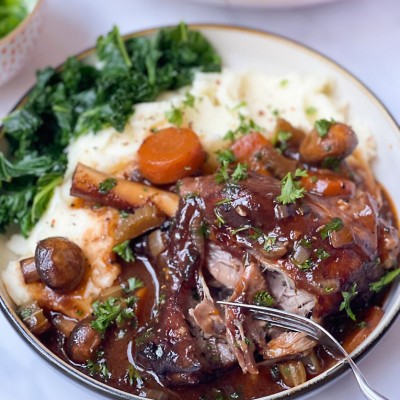 If you're looking for the epitome of comfort food, try Lavender and Lovage's Welsh Lamb cobbler with garlic scone dumplings. Karen Burns-Booth, a food and travel writer, food stylist and recipe developer has created this delicious dish with the autumn and winter months in mind.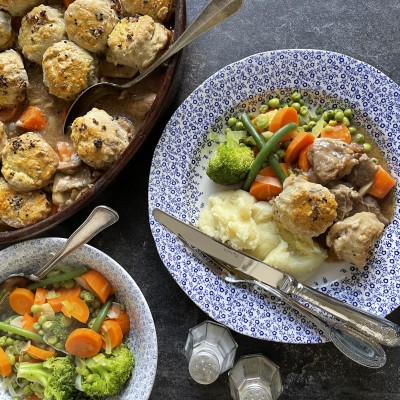 Ed Smith is a food writer, speaker, consultant and trained chef and started his award-winning food journal Rocket & Squash in 2010. For a simply delicious slow cooked dish, try Rocket & Squash's Welsh Lamb with leeks and chickpeas. It's quick to prepare and if you're lucky to have some leftovers you can transform them into Ed's clever leftover Welsh Lamb, leeks and chickpeas recipe.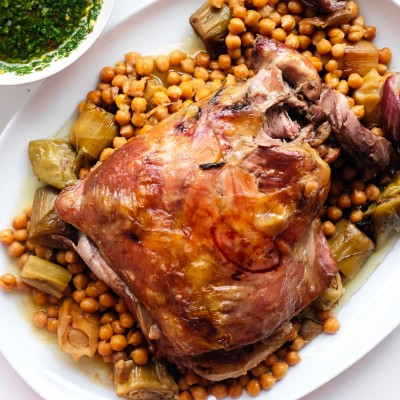 Zainab Pirzada delights her followers with her delectable dishes on her channel Cooking with Zainab. Try Cooking with Zainab's Welsh Lamb and spinach curry for a real weekend treat. It's delicious served with warm fluffy naans or basmati rice.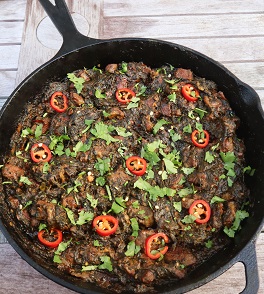 The Curry Guy blog, along with numerous recipe books also written and created by Dan Toombs, shows curry fans how to make their favourite British Indian Restaurant (BIR) dishes at home. Make The Curry Guy's Champaran Welsh Lamb handi curry for a dinner party and expect a round of compliments (and recipe requests!).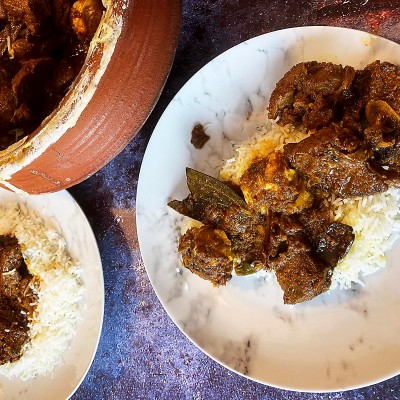 London-based food blogger Lucy Parrisi is a recipe developer, food photographer and author. Combining her passion for food and photography, Lucy's Supergolden Bakes blog is a sight for sore eyes. Try her Supergolden Bakes' Welsh Lamb slow cooker hotpot for a hearty family meal. Packed with lamb and veg, it's super wholesome too.