Welsh Beef Father's Day ideas
So, you've got the card (and maybe a present), but how about making Father's Day extra special by treating your dad to a home-cooked meal of delicious Welsh Beef?
With the recent lifting of lockdown restrictions Father's Day (20 June) is more poignant than ever, so why not give him something to smile about (as well as that long-awaited hug, of course!).
Here are our top 5 Welsh Beef Father's Day treats to tempt him: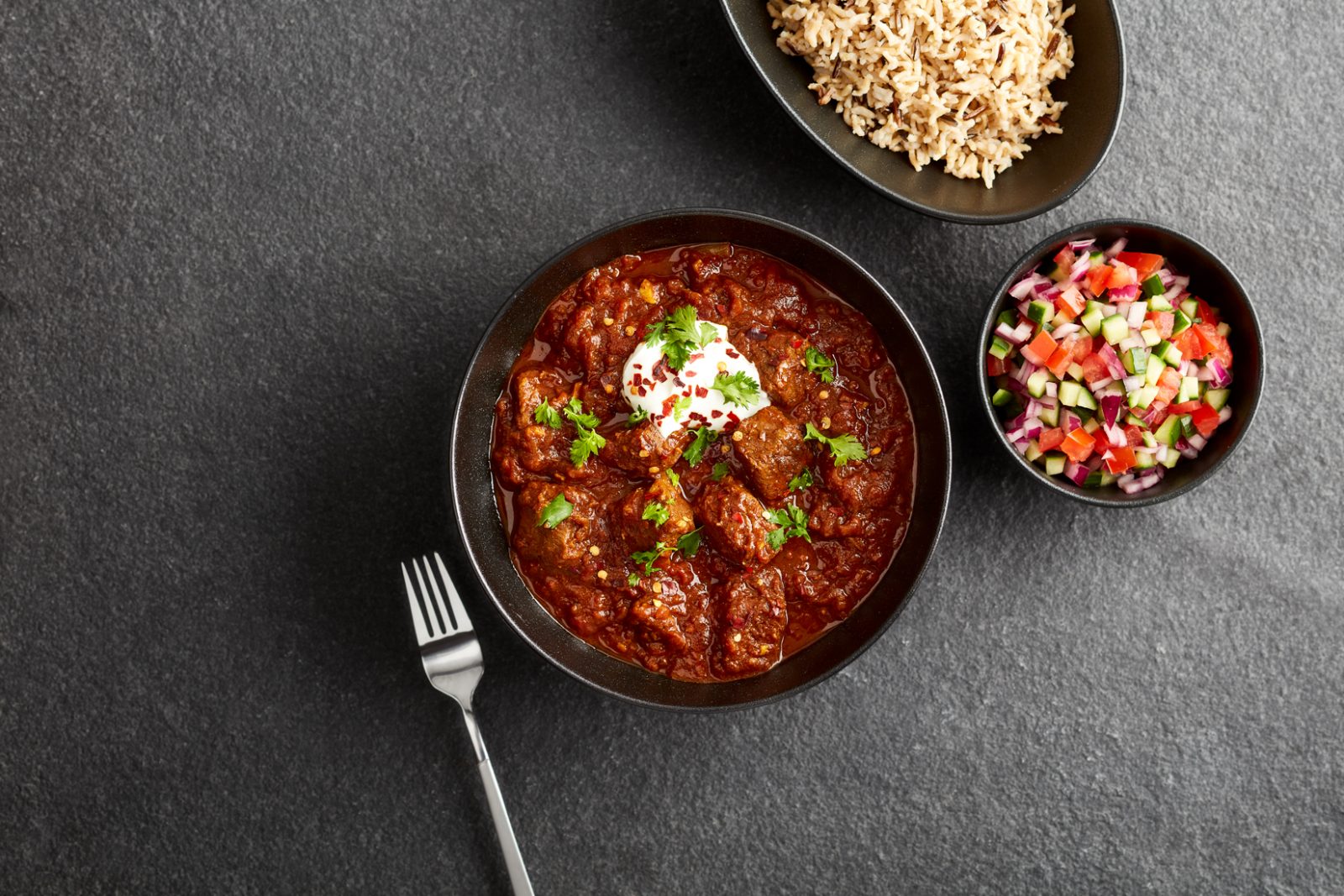 1. For the curry fan, try our Welsh Beef Madras recipe. Great spooned into bowls with a dollop of yogurt on the top and sprinkled with chopped coriander. Serve the madras with rice and a cool side salad of diced tomato, cucumber and red onion. Also suitable for the slow cooker so you can leave it to cook while you spend quality time with your dad!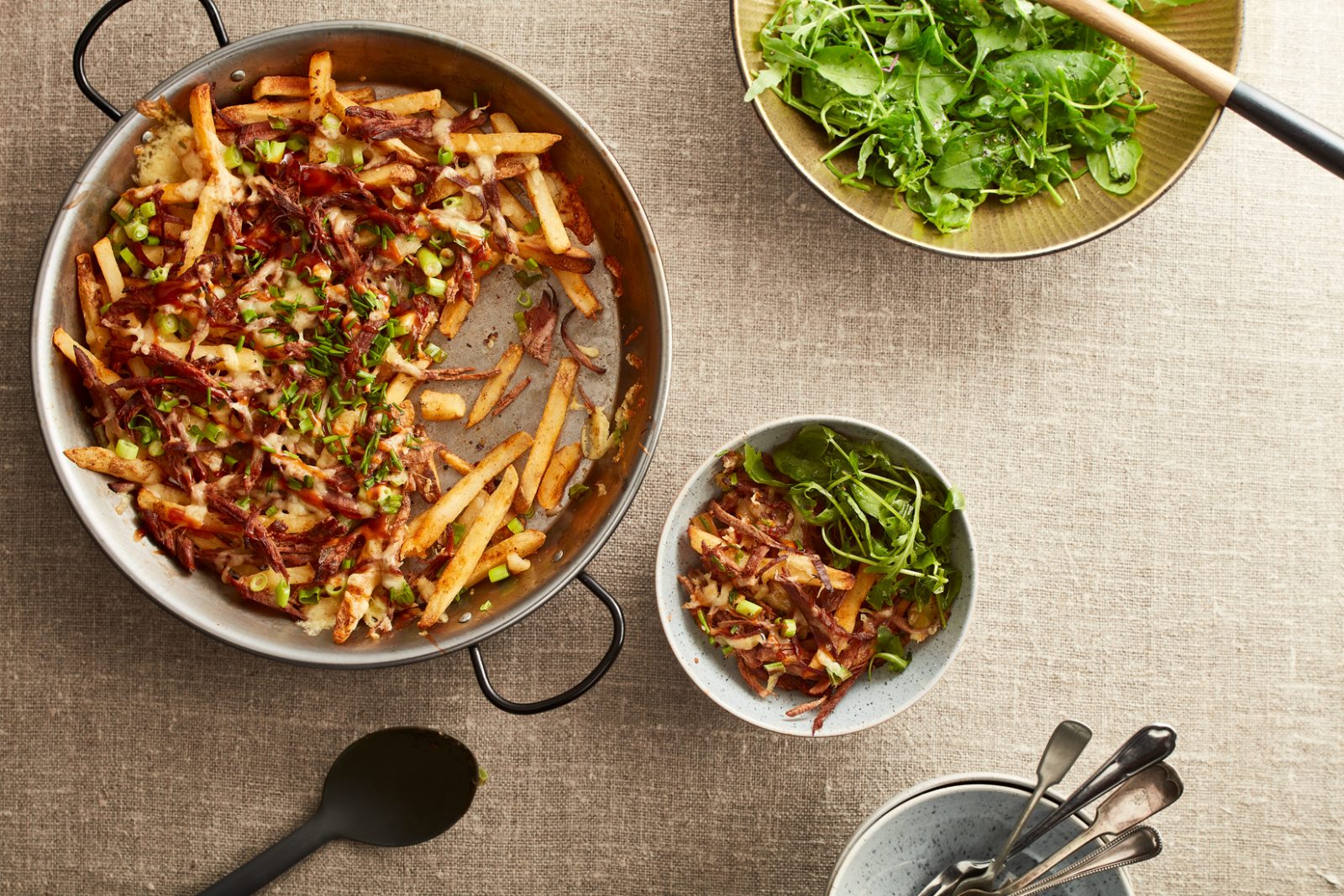 2. Beef, cheese, fries – what's not to love? Our Loaded Welsh Beef Brisket Fries dish is also quick and easy to make and it's a great way of using up leftover cooked brisket. Simply serve with a nice crisp green salad. Easy cheesy!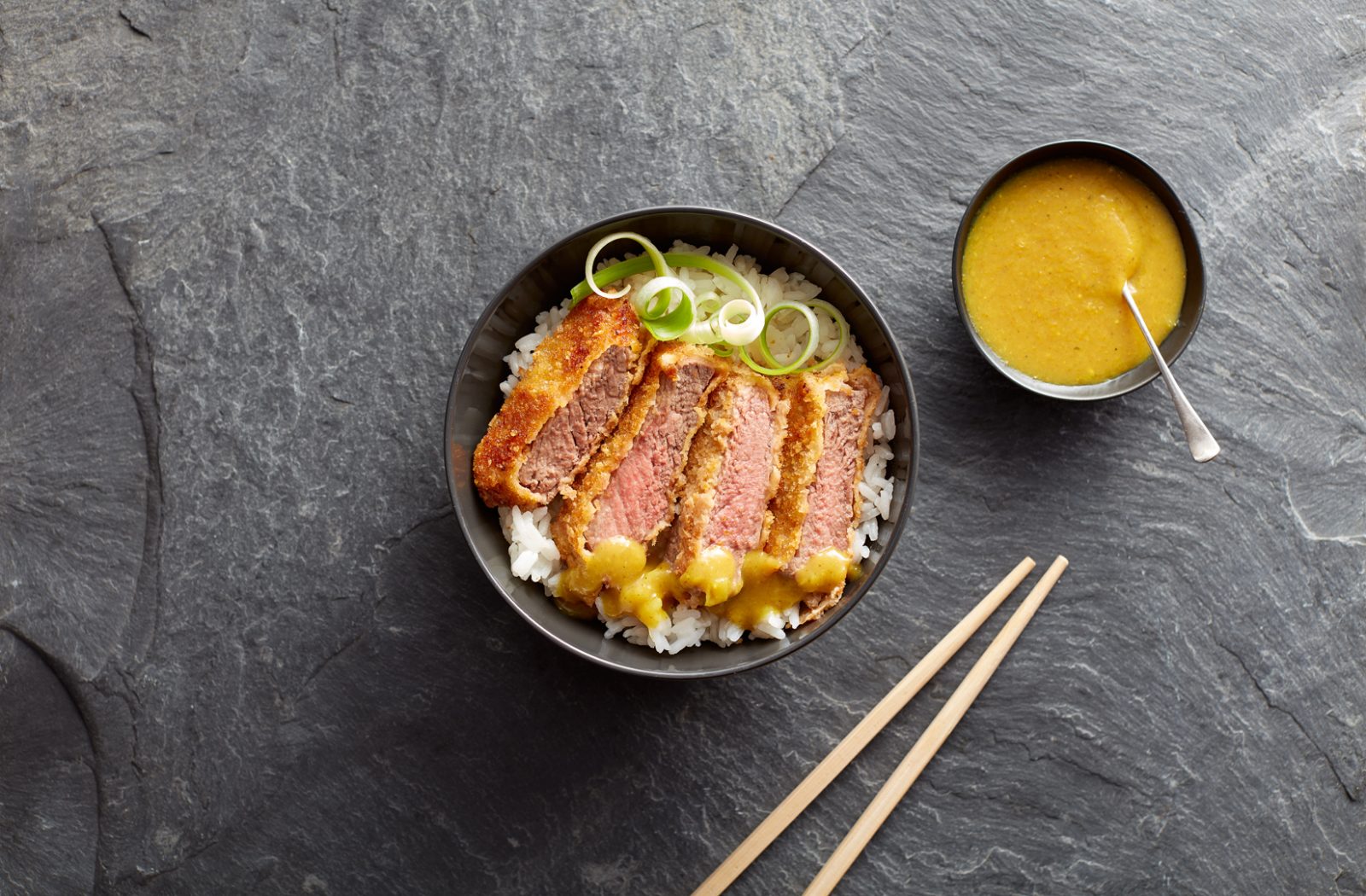 3. Looking for something a little different to make with sirloin steaks? Try them coated in breadcrumbs, then sliced thinly in our Welsh Beef Katsu Curry! Crispy, golden brown and juicy slices of steak served with a smooth, Japanese-style curry sauce. Delicious served with sticky rice, a nice crisp salad or slaw.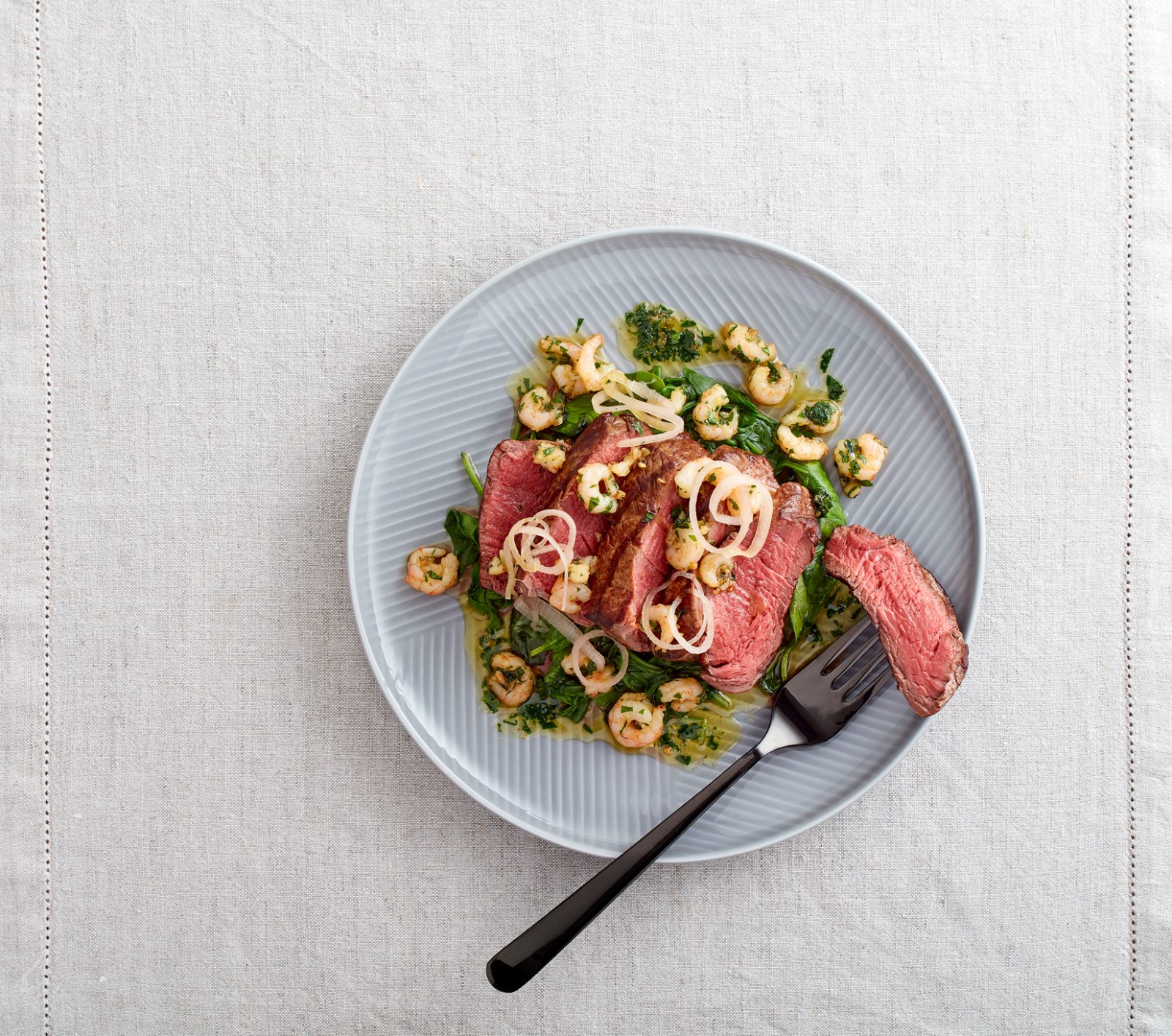 4. Is your dad missing his fillet steak at his favourite restaurant? Well, bring the restaurant to him! Gareth Ward's Welsh Beef Surf n Turf is sure to impress. Chargrilled beef fillet topped with garlic butter prawns. Serve this masterpiece with broccoli greens or leaves, and for the final flourish, sprinkle with finely sliced pickled shallots – just to give a bit of acidity and crunch. Perfect.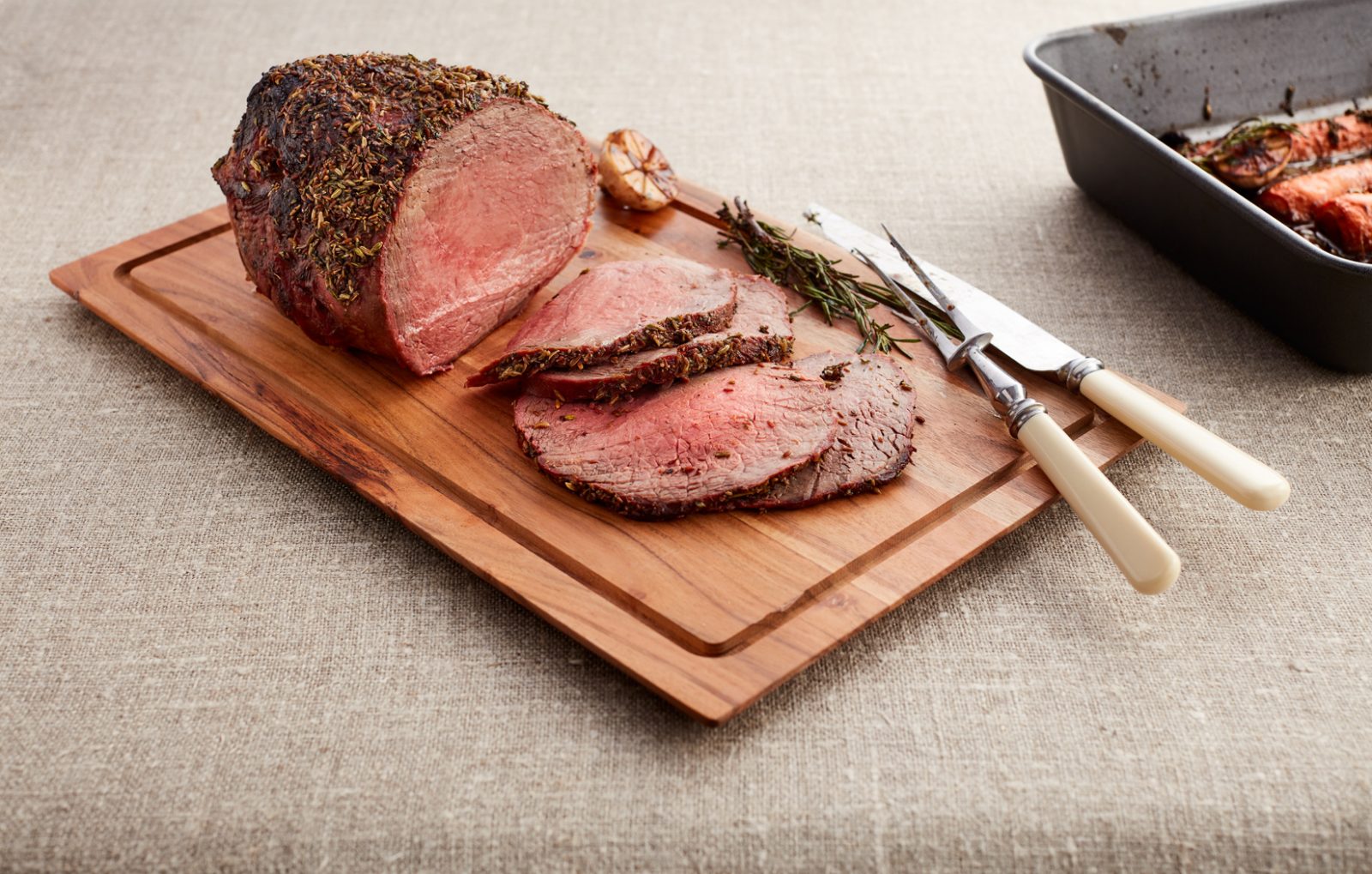 5. Or, you could always go all out and cook the 'daddy' of all Father's Day feasts like our Herb crusted roast Welsh Beef joint. Serve it with all the trimmings; roasted vegetables, Yorkshire puddings, gravy…anything goes really!
The question is… will he go contemporary or traditional?
For more delicious Welsh Beef recipes, click here