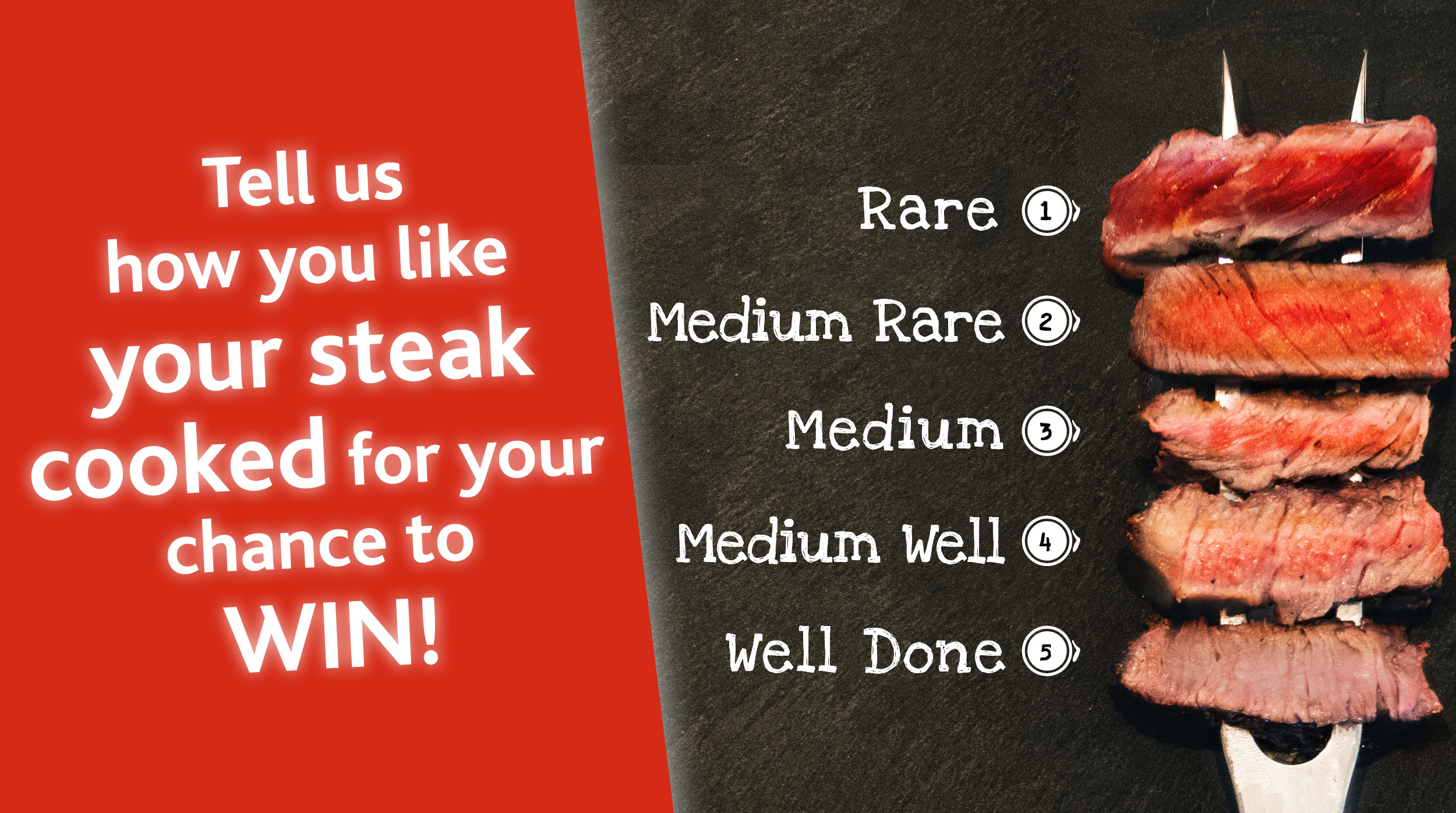 How do you like your steak?
That's what we're asking as we launch brand new page dedicated to all things steak. And to celebrate the new page we're running a special competition offering three lucky people the chance to win a premium PGI Welsh Beef steak box worth a whopping £100 from their nearest Butchers' Club member.
From succulent fillet to a flavoursome sirloin, there are many types of steak to choose from. But the one thing that continues to divide lovers of this versatile cut of meat is how long should it be cooked for that optimum steak experience?
With the difference of opinion dividing those who like it medium-rare or well-done as stark as ever, we're asking how do you like yours cooked to be in with a chance of winning. Simply tag a friend beneath one of our Facebook or Instagram competition posts letting us know how you like yours cooked, and you could be one of the three lucky winners of this scorching prize! Simple.
Our brand new dedicated steak page has all the inspiration needed for your very own Welsh Beef steak experience. Be it a quick stir-fry or a show-stopping date night dish – we've got all the occasions covered.
Full Terms and Conditions here.