With the stunning backdrop of the Snowdonia mountain range and shimmering glimpses of the spectacular Menai Strait, Pen y Gelli Farm is located just outside the historic town of Caernarfon, north Wales.
Here Alwyn Phillips farms his 200 Poll Dorset and 200 Texel sheep, together with 30 Limousin pedigree cows and one bull.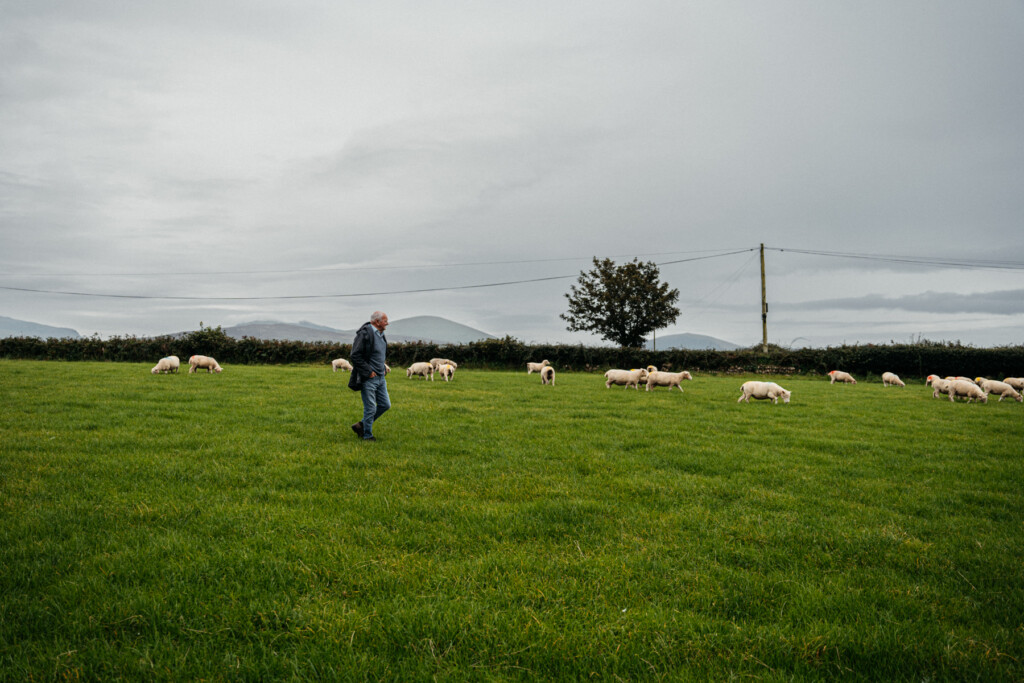 With over four decades of performance recording giving high accuracy figures for his closed flock, coupled with his unwavering passion for converting grass into quality food, it is no wonder Alwyn has recently been shortlisted for the Farmers' Guardian British Farming Awards 2023 Sheep Farmer of the Year.
To some, it may appear like any other farm scene, with animals grazing in the fields, but Alwyn's sheep and cattle have that extra little spring in their step. However, this isn't due to fresh air alone, but the expertise of our Welsh Lamb and Welsh Beef farmers, working in harmony with nature.
Alwyn's commitment to managing the pastureland, with the help of an innovative grazing system, ensures his sheep and cattle get all the nutrition they need all year round – nothing more and nothing less.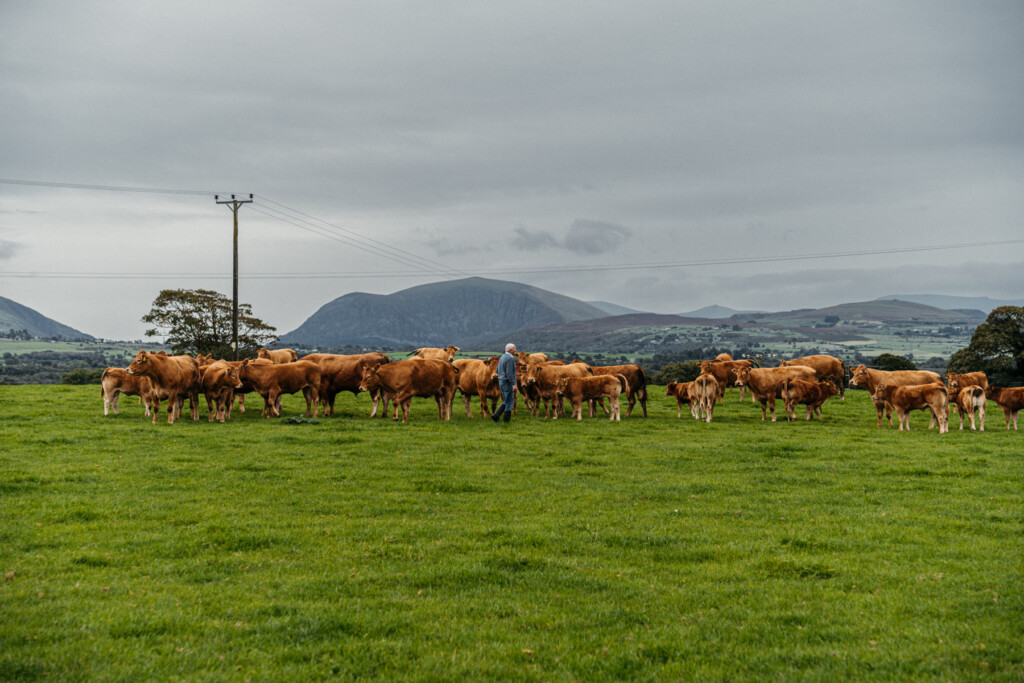 But it's not all about what you can see above the ground, there is a whole other story to tell about what goes on beneath it. Alwyn explained:
"Soil is the most valuable resource on the farm. Without healthy soil there is no healthy grass to feed the animals and, ultimately, the consumer. There is so much in the soil in terms of biodiversity. We have earthworms here recycling the soil, which helps the pasture to grow. The amount of organic matter in the soil also keeps the carbon in the soil."
While earthworms love organic matter, breaking it down within the soil, it creates natural fertiliser, adding essential nutrients. Earthworms do not like dry soil, so keeping the soil moist is also essential.
 "When you have healthy soil, with a good structure, it retains water and allows the grass roots to go deeper. This helps prevent surface water standing and causing soil run off. It really is all down to the soil!"
Alwyn carefully manages the grazing of his animals, so they get the best out of it.
"In 2015 we started TechnoGrazing and installed 38 hectares of semi-permanent paddocks on the farm to rotate grazing every 2-3 days. We then allow the paddocks to rest and recover. This encourages the clover to thrive, which is rich in nitrogen."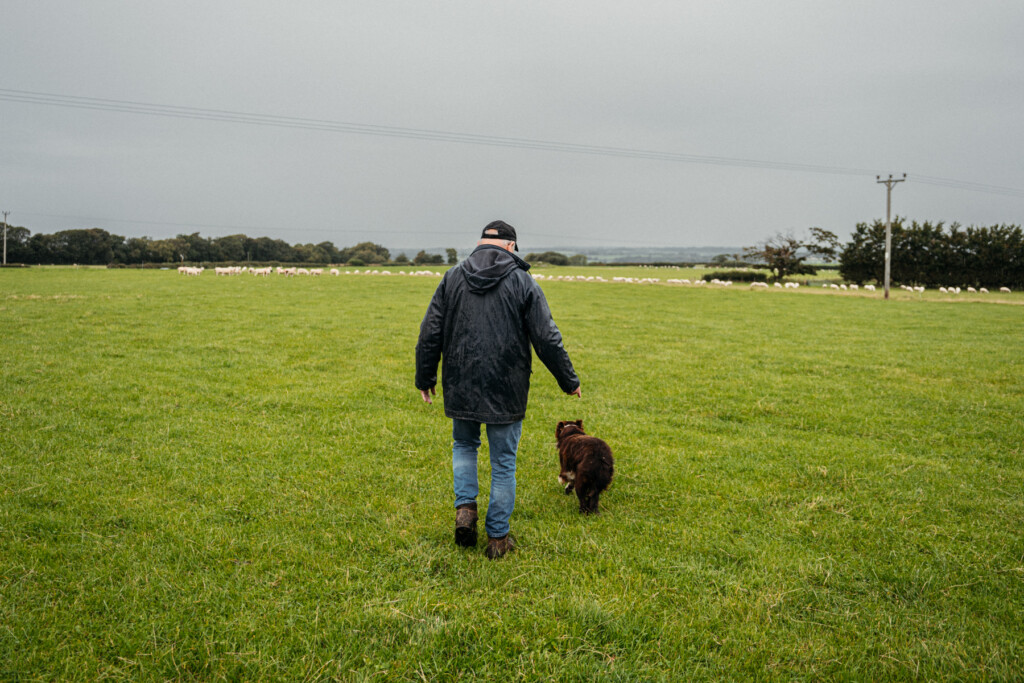 This approach to farming carefully considers and respects nature, and as white clover is a nitrogen fixer, absorbing it from the atmosphere, there is less of a dependency on bought in nitrogen fertiliser. It all works efficiently in a cyclical manner.
Being proactive and making use of technology is key to precision farming. Alwyn explained:
"Our weather station allows us to monitor the weather twenty four hours a day, all year round. This allows us to manage our grazing strategy accordingly. We also monitor for a decrease in the pasture. As one of the 50 CEIL Grass Check farms across the UK, we measure our paddocks weekly and send them two grass samples per fortnight – one to check its quality and the other its mineral content."
But Alwyn hasn't just focused his attention on production on the science and efficiency of the farm, he has also allocated areas of his land dedicated to wildlife.
"We have a natural spring on the farm which feeds a pond. We have allowed the pond area to rewild. The pond provides a haven for wildlife including bugs, ducks, common moorhens and a solitary heron! The surrounding trees also provide nesting areas for birds."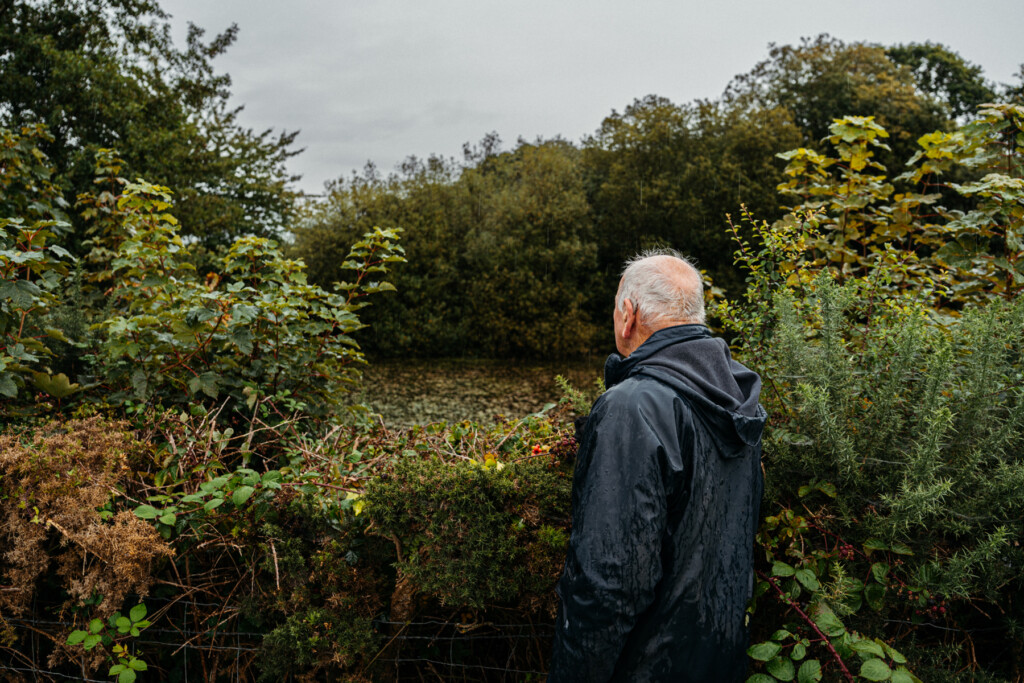 With Alwyn's expertise and attention to detail, it is no wonder he produces delicious Welsh Lamb and Welsh Beef that is sought all over the world.
"You can taste the difference with Welsh Lamb and Welsh Beef. Wales has the perfect climate and geography to grow grass, and in my opinion, grass fed meat tastes better. It is also higher in Omega 3 fatty acids that are beneficial to health."
When asked what he enjoys most about farming, Alwyn replied:
"Genetics, and how it can be used to improve our lamb. The two important elements with sheep farming are to be able to produce quality Welsh Lamb from pasture and to find useful ways to use the wool.

"It would be good to move away from synthetic fibres and use natural materials such as wool. Not only does wool have excellent insulating properties but it also holds carbon. It is a very resilient material that does not harm the environment, unlike the disposal of synthetic materials."
Looking to the future, Alwyn concluded:
"Sheep and cattle have evolved over centuries to eat grass and adapt to the Welsh landscape, so I think if we're not careful, we can run the risk of losing the ability to turn grass into high quality food and protein.

"I think if we can increase our self-sufficiency of quality and traceable food, with a low carbon footprint, the future looks bright for farming. We just need to adopt a different mind-set and push more for grass fed meat that is produced sustainably. Besides, it is also cheaper to produce grass – it is natural."