On the outskirts of Wales's capital city Cardiff there is a large hill. However, this is not your average hill. This is one of the most historical and famous hills in south Wales.
Garth Hill (Y Garth), comprising of four Bronze Age burial mounds, has far reaching panoramic views which take in Bannau Brycheiniog, and on a clear day, as far as Somerset and the Devon coast.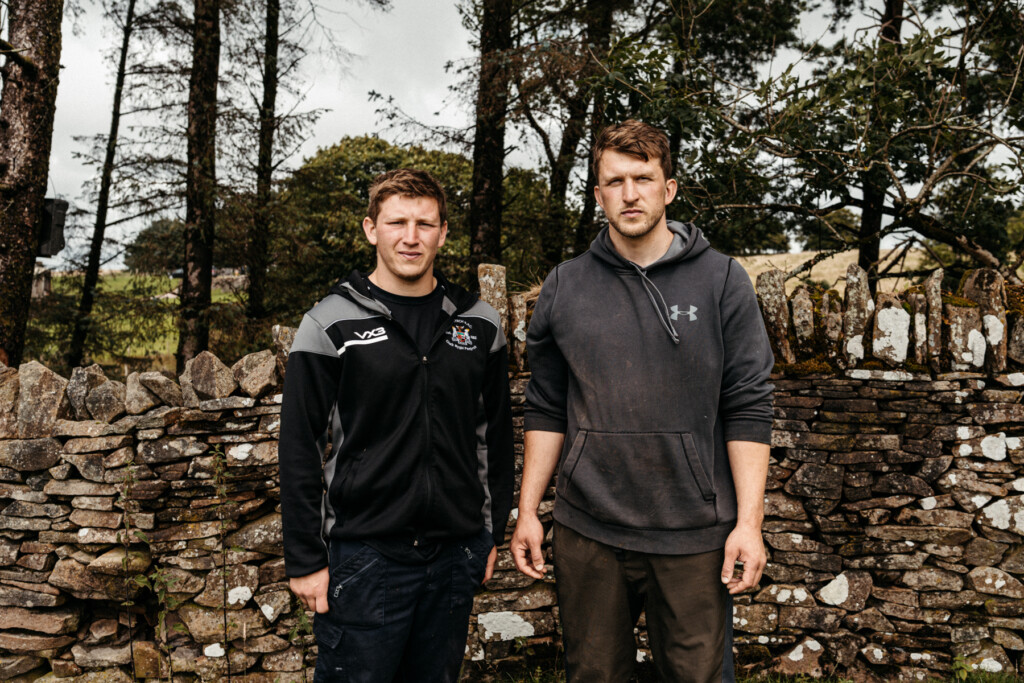 Once the inspiration for the novel and later, movie, 'The Englishman Who went Up a Hill but Came Down a Mountain, Garth Hill has had its share of the limelight. However, this common land, reaching 1,007ft above sea level also has a day job – to provide grazing for livestock.
Garth Uchaf Farm which nestles on the hill's south western shoulder in Pentyrch. While the farm has the exclusive use of Garth Hill for its stock, about 200 acres, it also has 500 acres of its own, including extensive pastures and woodland.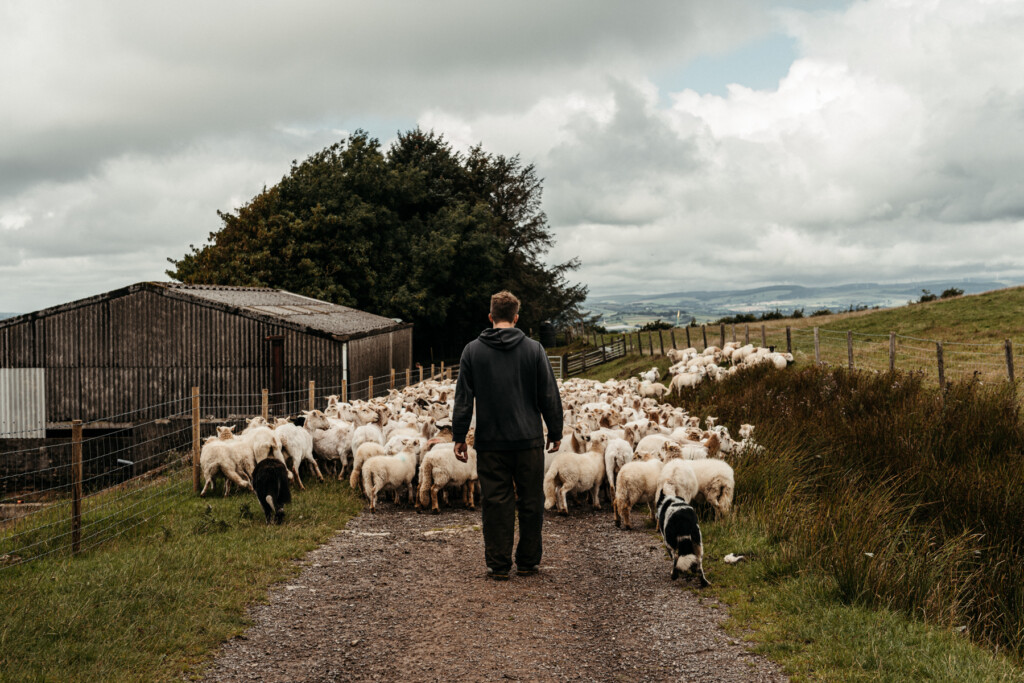 Four generations of the Williams family have farmed at Garth Uchaf, previously as tenant farmers, but in 1959, when husband and wife Elwyn and Sue Williams established the farm, with their son Edward (Ted) and his wife Karen later managing the farm.
Today, the farm is managed by Ben and Ethan, Karen and Edward's two sons, and consists of a flock of almost 700 ewes (South Welsh Mountain, Suffolk crosses, Black Welsh Mountain) and 20 rams (South Welsh Mountain and Black Welsh Mountain). The Williams' also have a herd of pedigree Welsh Black cattle consisting of 46 suckler cows and two bull and some Welsh pigs.
Fourth generation farmer Ben Williams said,
"Unlike the more rural areas of Wales, and the fact that we are on the outskirts of Cardiff, there is not a farming community here as such. However, Garth Hill attracts many walkers which adds to the sense of community. It's great to see the public appreciate the landscape we are lucky to work on."
The farm has diversified over the years and offers a location service for film and TV production companies as well as field rental for selected weddings and events. Yet, staying true to its roots and preserving tradition within the local community, in recent years the farm has re-established its country fair and barn dance, which used to be hosted in the 1980's.
As Garth Hill is a scheduled ancient monument, the Williams' play an integral role as custodians of the land. Their grazing management allows biodiversity to thrive, while ensuring their animals get the best nutrition, feeding on grass and herbs as nature intended.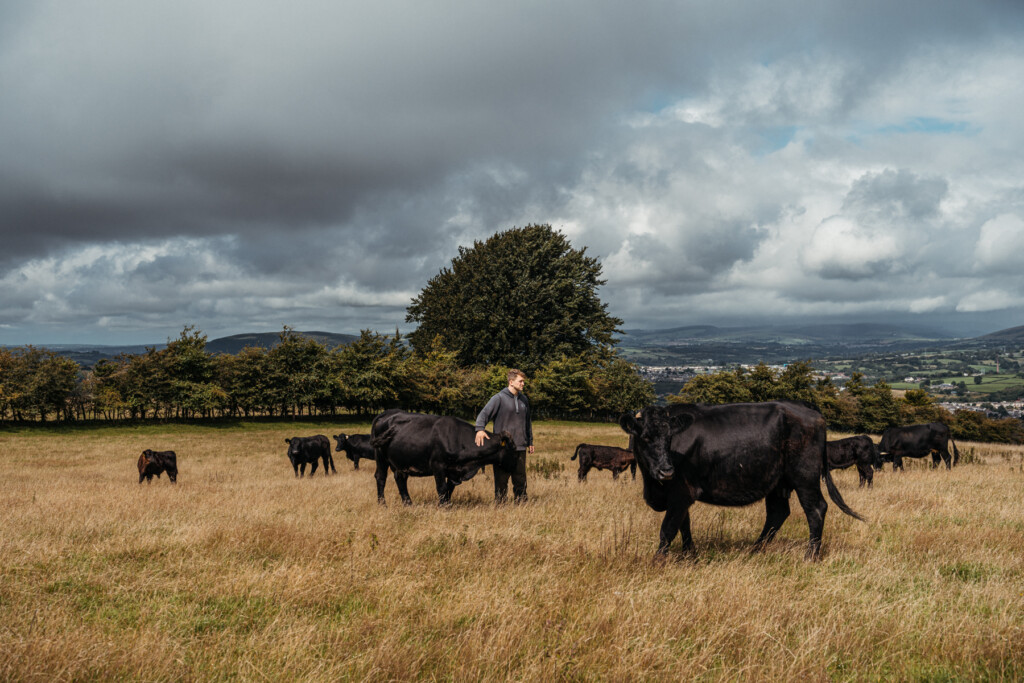 Speaking of the effort his family before him put into protecting the environment, Ben said,
"My grandfather carried out work on the hill in the 1950s, which greatly improved the biodiversity here. Visitors to Garth Hill today can appreciate nature at its best – with birds such as sky larks and kestrels thriving."
Other parts of the farm have also benefited from the Williams' commitment and dedication to supporting wildlife habitats over the past 50 years.
Ben explained,
"We have a rich environment with native grass species and native woodland. We have planted 80,000 trees over the years and continued to lay hedgerows for the past 20 years, which are a haven for wildlife. There is plenty of tree cover, so we have many birds nesting here.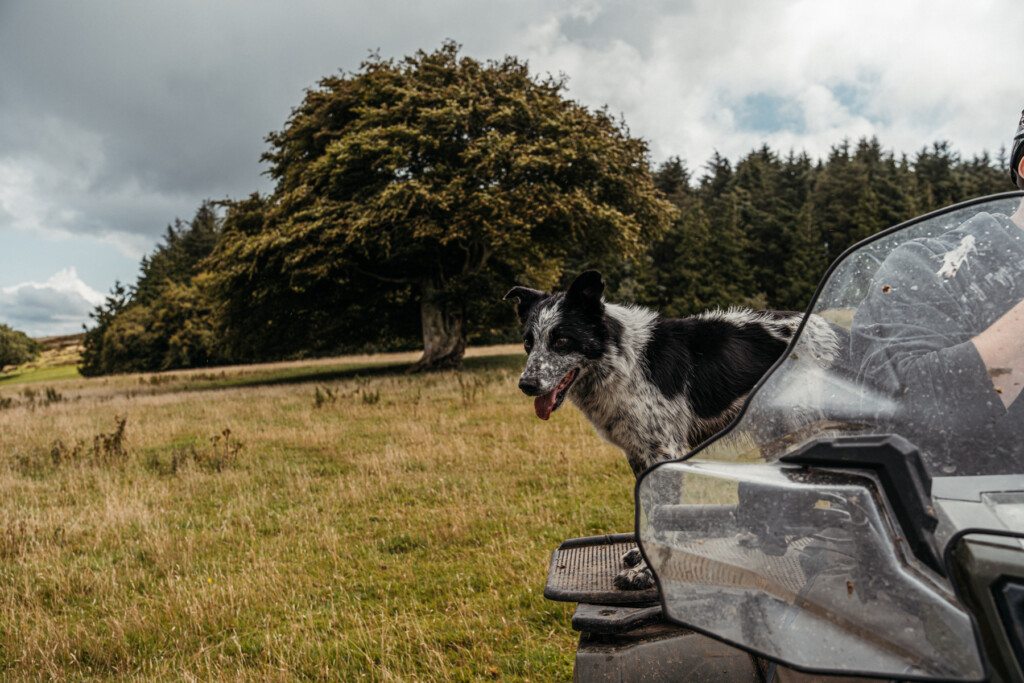 Speaking of the role the livestock play in the management and biodiversity of the land, Ben said,
"Our sheep keep the grass short, which make ideal growing conditions for fungi – we even have wax caps growing here, which are quite rare. The sheep also ensure that not one plant species can dominate the grassland.

"It's good to know that while our sheep and cattle are grazing in this rich and diverse natural environment, they are helping to protect it. I think this is what makes Welsh Lamb and Welsh Beef so special. "
Customers can buy the Williams' produce online. The produce is prepared in an on-site butchery right on the doorstep where the animals have grazed.
Ben added,
"The native grassland is not intensively farmed here. The animals are grown at a slower rate, so you get better fat marbling in the meat. When our customers see where our animals graze, in a natural environment, amongst the native grassland and heather, I think they can really taste the difference."
Speaking of his love of farming, Ben said,
"I think the thing I enjoy most about farming is improving our production of food year on year – and in a sustainable way. These two things should always go hand in hand.

"I believe there needs to be a greater connection between the farmer and the consumer. I think farmers should be able to tell their story – there is a lot to tell – so that people can appreciate the link between meat production, sustainability and community. I truly believe farming has a bright future."